Whether you're a first-time homebuyer or a seasoned pro, buying a house is no easy feat. There's almost always an unexpected element that surprises you and it can be such a stressful process. But, there is also nothing more rewarding than getting those keys and walking into YOUR new home. To help make the process a bit easier, we've compiled 10 tips for buying a house.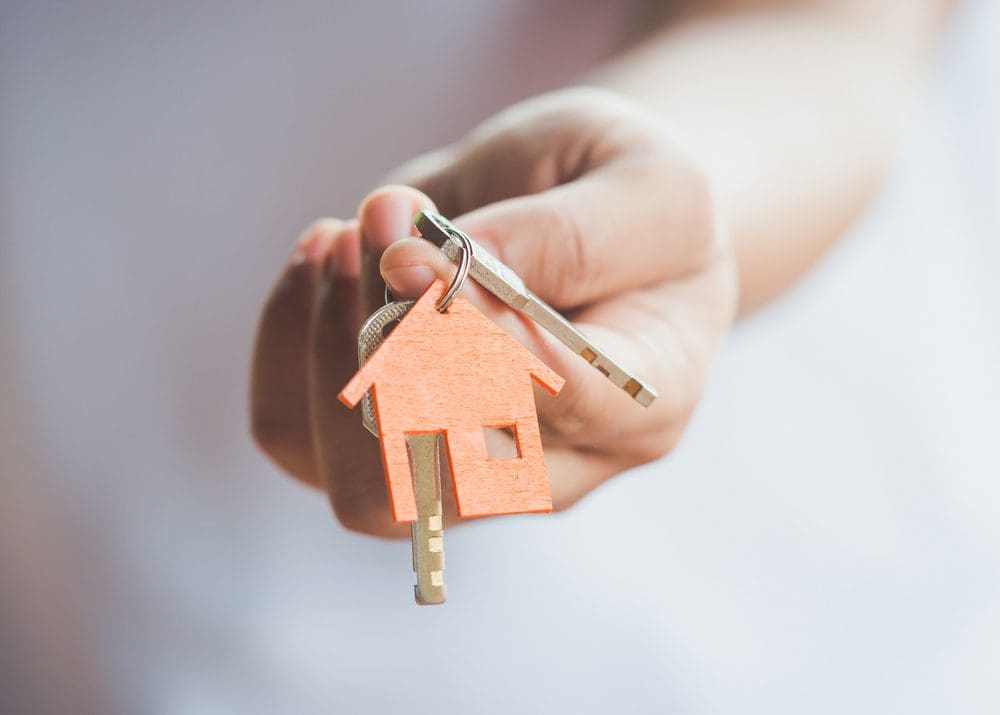 #1: Get Pre-Approved for a Mortgage Before Your Start Looking
We know buying a home is exciting, but you need to know how much home you can afford. Before you start running around to open houses and figuring out where your furniture will go, work with your real estate agent and mortgage lender to see what your budget actually looks like. In a report by Zillow, 4 in 5 buyers (79 percent) that apply, get accepted for pre-approval. 92 percent of homebuyers who finance their home with a mortgage get pre-approved first. Getting this done first, will help your real estate agent understand what home you're able to afford. 
#2: You Don't Have to Buy The Mortgage Rate You Were Approved For
Buy what you can afford, not what the mortgage company thinks you can afford. Before you open your wallet, take a serious look at your finances and lifestyle to determine what's a realistic monthly payment. Sure, the bank says you can afford a $2,000 monthly mortgage payment, but when you factor in taxes, bills, insurance and other housing related costs- can you actually afford that? If so, go for it! If not, take a step back and leave a little cushion for the unexpected so you don't end up house poor. In this article, Trulia recommends you limiting your payments to no more than 30% of your gross monthly income.
#3: You Don't Need a 20% Down Payment
A common myth about buying a house, especially for first-time homebuyers, is that you need a 20% down payment. While it benefits you more to go that route, you're also not without options if you don't have the full amount. You're able to pay what is called a Private Mortgage Insurance or commonly known as a PMI. With a PMI, you pay 1 to 2% of your home's value annually in monthly installments until you've reached 20% equity in your home. According to a report by Business Insider, only 37% of first-time homebuyers pay more than 20% or more as a down payment, and overall only 24% of homebuyers pay 20% on their home's down payment.
#4: School Districts Matter, Even If You Don't Have Kids
As a parent, you're in search of a good home in a top-notch school district. Yet, if you don't have kids looking at school zoning is something you can easily overlook. Why is it important? If you later decide to sell your home, it's much more appealing to future homebuyers looking for good schools for their children.
#5: Hire a Contractor Before You Buy 
Have a contractor come out and give quotes after the inspector has given you costs for repairs. That way, you get a realistic and more accurate cost of how much those repairs will be, so you can factor those into the cost of the house or repair credits. Most sellers will give buyers a certain allowance for repairs, so make sure you properly negociate for what's needing to be fixed.
#6: Home Insurance is Something You'll Want to Look At
We understand that everyone likes to save a dollar where they can, but home insurance is something you don't want to skimp on coverage, just to save a bit. When looking at a home, you need to not only consider your monthly mortgage payments, taxes, utilities, but also (and more importantly) your home insurance. That's where TGS Insurance comes in. We shop over 30+ carriers rated A or better by A.M. Best to find you not only the best coverage but at the best possible price. So, when you've found a home you love, let us help you insure it like we would our own. You can even use our one-of-a-kind tool that gives you an instant and accurate quote, just using your address. So while you're house hunting and curious about the rate, you can see it in 15 seconds or less. 
#7: Watch That Credit!
The home buying process can be long and tedious. Avoid opening new lines of credit or closing any unused accounts until after you've purchased your home. Opening an account can affect your debt-to-income ratio and closing an unused account may lower your credit score. All of these are important factors when buying a home.
#8: Choose Your Mortgage Lender Wisely
Choosing your mortgage lender is like choosing which college you're going to- do you want to go with a big company? Or a small company? According to Zillow, more than half of homebuyers only consider a single lender. Would you only consider one college? NOPE! Shop your options! This is a huge investment, spend the time finding your best option. You'll thank yourself later.
#9: Your Mortgage Will Get Sold… A Lot
Shopping a mortgage lender is important, and you do want to go with your best option… but don't get too attached. It's usually sold to another company. Don't worry though, your rate won't change and you'll still be happy in your new home!
#10: You Are Your Own Landlord
This may seem like a no-brainer, but it's something easily forgotten. In an apartment, when your sink floods your kitchen, you just give your landlord a ring. Not in a home! You're your own landlord. If that sink breaks, or the AC stops blowing cold air, it's on you to fix or hire someone to do so. Your homeowners insurance policy should cover costs to replace items damaged during a natural disaster or theft. (Hint: give us a call to talk home insurance coverage!) But if your faucet breaks, that cost goes to you. Most homeowners will spend 1 to 4 percent of a home's value annually on maintenance and repairs.
Buying a home is an exciting time in your life- and we want to help! TGS Insurance will take the stress out of insuring your home, while you just concentrate on getting the one that you love.