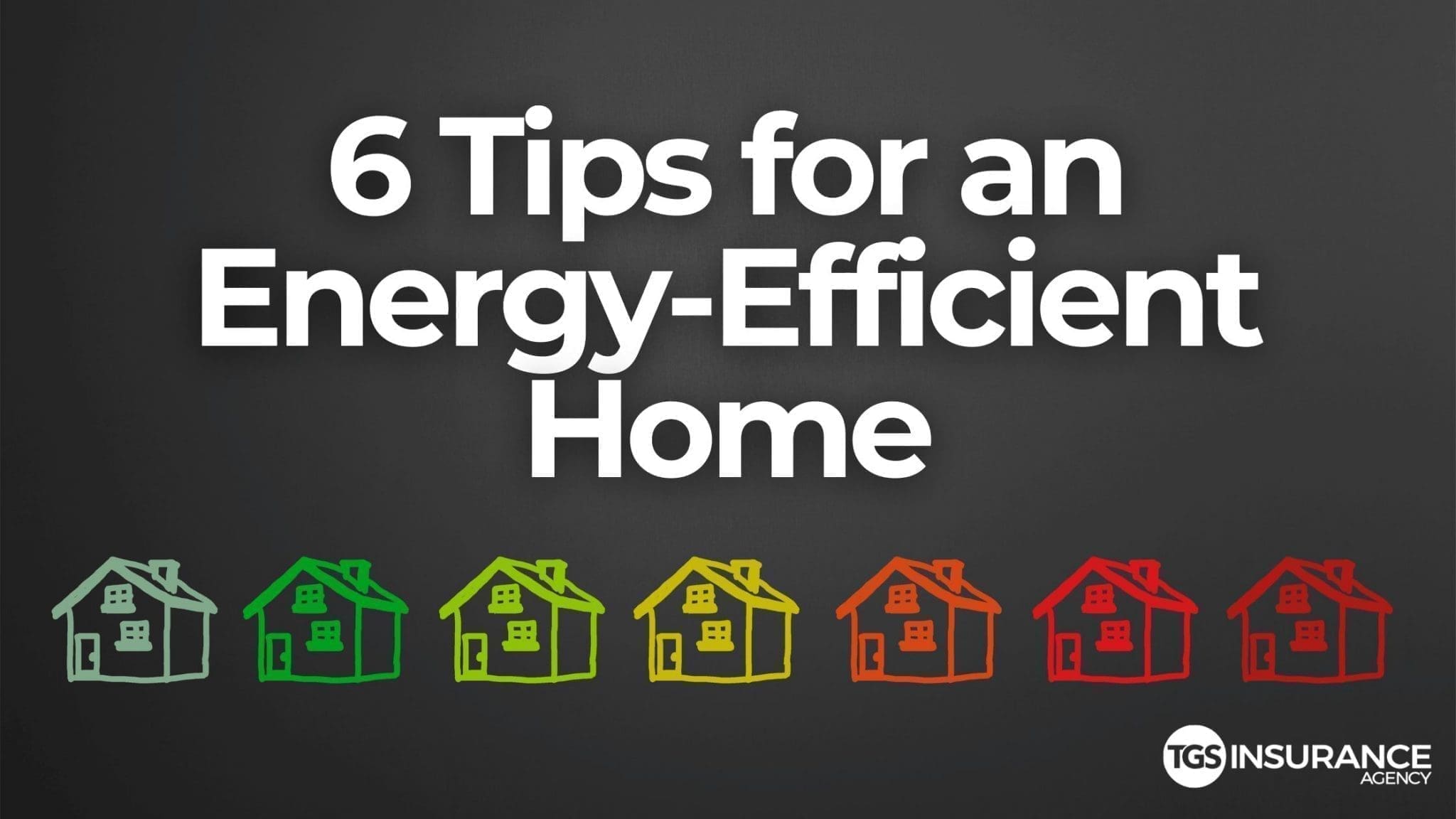 Homeowners that take the appropriate steps towards an energy-efficient home can save as much as 25%, or $2,200+, a year on their energy costs according to the U.S. Department of Energy. Anyone in Texas understands that while we may love our beautiful state, it takes some serious power to keep things at a comfortable temperature most of the year. In the north, Texans contend with harsh summer months and very cold winters. In the southern and western regions, cooler temperatures are rarer and many years it feels like summer never really ends. What this means for your home is that you'll be using a considerable amount of energy to keep your home at the right temperature and things can add up. According to Reliant, the average Texan household will spend $136 a month on their electric bill. 
All of this talk about electricity hasn't even taken into consideration the cost of gas to power a home and we can see that energy already has a considerable cost. There are financial costs, environmental costs, and the missed opportunities that come with improved features for your home if you never evaluate your home's energy costs. Luckily, there are many ways homeowners can create a more energy-efficient home that can help save money every month and even preserve the world around us. Let's explore six tips for an energy-efficient home and keep your home running for less.
1. Use Smart Thermostats to Control Your Home's Temperature
Your HVAC system is the largest user of energy in your home. The power it takes to keep your home cool, warm, or whatever temperature you prefer can add up substantially each month and a smart thermostat can help you manage these costs like never before. Devices such as the Google Nest Thermostat can help you schedule your home's temperature cycle to eliminate unnecessary use, set customized temperature preferences for individual rooms, and even control your home's system from anywhere there is an Internet connection.
2. Energy-Efficient Appliances Save Energy and Money
Coming in second behind your HVAC system will be large appliances in terms of energy usage. Washers, dryers, dishwashers, etc., can all add a pretty penny to your electric bill. One of the worst that seems to be rarely mentioned? Your oven. There will always be laundry to wash, hunger to fulfill, and dishes to clean, however, by purchasing an energy-efficient appliance, you can save a ton of money over the life of your appliances by using less energy to conduct your everyday chores. To keep up with your energy usage, you can also use an energy usage calculator! You can easily estimate how much your energy bill will be each month based on a few details about your home, including appliances. We recommend using this one here from Save.On.Energy.com. 
3. Insulation, Sealing, and Windows Retain Your Home's Temperature
An energy-efficient HVAC system won't do you any good if your home doesn't have the right insulation and sealing. Improperly insulated homes can lose heat and/or invite colder temperatures causing your system to run more often. Even your windows, those without multiple panes, can have improper thermal transfer and leave your home's HVAC system working overtime. By having the right insulation throughout your home, you can maintain the proper temperature in your home for a cheaper electric bill and a more comfortable experience.
4. Be Mindful of Your Lighting
Turning off your lights when they don't need to be in use is a great way to save money but so is using energy-efficient light bulbs. The usage of your lights is only part of the equation. Much of the problem stemming from your home's lights don't have to do with the actual use at all but rather the fact that non-energy-efficient bulbs can raise your home's temperature can cause your air conditioner to work harder than it needs to. Keep your home cooler and your monthly bill lower with this quick, easy fix. Still not enough to convenience you? Did you know that many energy-efficient bulbs are not only capable of using less than half of the energy than traditional bulbs, but can last around ten times as long as well?
5. Fans Are Your Friend
Cooling your home is a tall task for your HVAC system to take on all alone. By using your ceiling fan you can lower the temperature in your home and maintain that temperature in a much more effective manner than relying on your HVAC system alone. Circulating your air can keep things cooler and cheaper with minimal effort and a low impact on your energy usage.
6. Thinking Bigger? Go Solar!
Willing to take things to the next level? Solar panels and home batteries are a great way to get off of the grid and save serious money on your electric bill. The energy is renewable, so the impact you are having is not only on your bank account but also on the environment. Of course, it should be noted that the start-up costs to make this possible are considerable. Some areas offer incentives and tax breaks, but the decision to go solar is a big decision that takes years to pay off. Using solar panels and batteries built for a home do seem like the way of the future and can help you save cash and lower your carbon footprint, just make sure that you weigh the pros and cons of spending tens of thousands of dollars on this home improvement first.
TGS Insurance is Here to Help You Save Money
Whether it's helpful tips to save money on your home's energy or saving the average homeowner $837 a year on their home insurance policy, TGS Insurance is here to help. Through our bank of more than 35 top-rated insurance carriers, we can comparison shop for you to find the best possible coverage for the lowest price on the market. You can even bundle your home and auto insurance or add an umbrella policy for even more coverage and savings. Contact us and begin saving more of your money today!