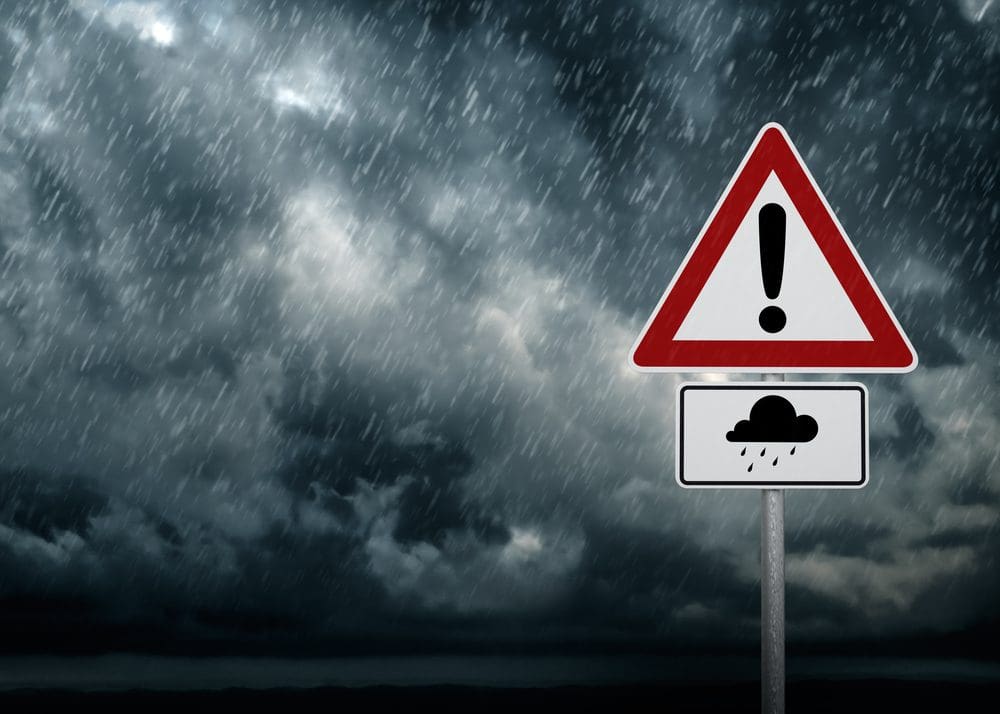 Living in Texas comes with unpredictable rainstorms that sometimes have a high probability of flooding your home. Heavy rain can happen frequently in the Lonestar state, which is why it's crucial to know what to do and how to protect yourself and your home when the weather gets serious. Below is a  list of preventive measures you can do to help protect you and your home from heavy rain.
Inspect and clean your gutters and downspouts.
When was the last time you inspected your gutters and downspouts to see how clogged they were? If you can't remember, then the chances are it's time to do some cleaning. You'd be surprised what you can find in your gutters and it is very important to make sure that they are debris-free. Leaves and pine needles can back up your gutters from draining properly and can cause the water to overflow on the sides of your house. This can greatly
increase your chance of incurring water damage and flooding. If you are not sure how to clean your gutters, you can check out this helpful article here or hire a professional.
Evaluate the slope in your yard for accurate draining.
Sounds pretty direct, but good drainage in your yard is often a forgotten tool to prevent flooding and any unwanted water damage to your home. Yard work in Texas can be challenging when trying to fight the scorching heat, but it's a task that will pay off and provide peace-of-mind. Creating tactics like making a pathway with rocks to direct water away and constructing high points that are closest to your home with dirt can be immensely effective for avoiding flooding. Check out these different ways to make sure you have proper drainage in your yard. 
Planting trees and bushes near your home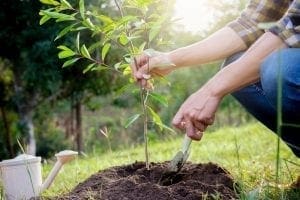 If your yard is flat or if your house has a yard that is sloped into it, then having a good drainage system might not be enough to fight even a minor rainstorm. You may want to consider planting trees and bushes around the exterior of your home because they help to improve your drainage system. This is because they have a complex root system that soaks up a lot of rainwater. In addition, vegetation in your yard can help slow down the flow of water, making it harder for it to get into your home. Here is a list of trees that are perfect for soaking up water, while also adding lovely curb appeal to your home.
Have an assessment done on your roof
Your home's roof and attic can sometimes be forgotten about. A leaky roof can result in an abundance of issues if you don't inspect it regularly. Getting your roof inspected annually can help identify holes and cracks ahead of time to avoid water damage in the future. If you do see damage to your roof, then you'll also want to inspect your attic and determine if you need to call in a professional. Hiring a roof contractor is a great preventive measure to make sure the cracks are properly fixed.
5. Practice makes perfect
Having an evacuation route for when a heavy storm leads to flooding can be very beneficial for you and your family. Start with planning a route that everyone in your family is familiar with and then practice it.  Choose a family member or close friend to contact in case your family gets separated during the evacuation and ensure everyone knows where to go and who to contact. 
Being knowledgeable about your insurance policy
One of the most crucial things is to understand what's included in your home insurance policy in regard to flood and water damage. Contrary to popular belief, the typical homeowners insurance policy does not cover flood-related incidents. Because Texas weather can sometimes be unpredictable, it's best to be safe than sorry and know you're covered should you need to file a claim. A flood insurance policy in Texas can average about between $500- $700 a year, but that price can fluctuate depending on where you live. Whatever the cost may be, it's a small price
to pay for peace-of-mind and knowing you're covered in the event your home floods or even takes on water damage. Our agents at TGS Insurance Agency can help you assess your current homeowners insurance policy to ensure your homeowners policy not only completely protects you and your home, but also that you're paying a fair rate for your coverage. Our agents can also shop your flood insurance policy for the best price available. If you want our team to shop your policies through one of our 35+ A-rated carriers, please give us a call at 1-855-771-4509 or visit our website for a hassle-free quote today. You can get an instant homeowners insurance policy quote in 3 steps, shopping for home or flood insurance has never been easier!
The world can be an unpredictable place and sometimes what seems like an everyday rainstorm can bring unwanted and costly water damage. Luckily, our agents at TGS Insurance will help protect you and your home while also providing the most amount of savings possible. Remember to always be proactive and not reactive for any event.