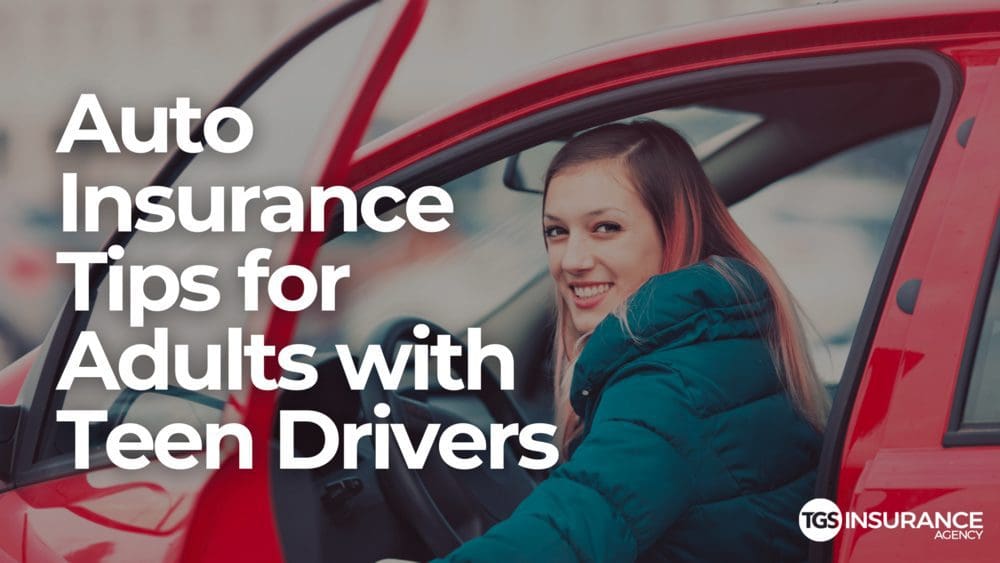 Your teen just turned the legal driving age, which means you just retired as their personal chauffeur. While teaching your teenager to drive pushes the limits of your patience, knowing how to save money on your auto insurance once you add them to your policy can also be a  challenge. The good news is there are ways to take advantage of insurance discounts for teenage drivers. 
How to Save When Adding a Teen Driver to your Policy
Most insurance providers charge higher rates for teenagers than any other type of driver. With the help of teen driver discounts and other methods, you can definitely see your rates go down. Let's review some of the best ways to save on your auto insurance! 
Install telematics in your teen's car
A telematics system is a vehicle tracking device that tracks data of the car's location, speed, harsh acceleration or braking, idling, fuel consumption, vehicle faults, and more. Most insurance companies will provide this device so they can use the data collected to adjust your rates and you can monitor your teen's driving habits. 
Choose your teen's car wisely
Every teenager dreams of driving a Mercedes or Jaguar, but realistically their first car could be gently used or a basic sedan. Purchasing a used car for your teen can save you some money on insurance. On the other hand, newer cars can also play a role in saving you money as well. Some newer cars have safety features such as anti-lock braking systems, anti-theft devices, and more than what older cars don't have. These features can lower your rates or help you qualify for special discounts. A good tip is to make a list of cars you're looking at purchasing and then speak with your insurance agent to get an idea of how much it will cost to insure each car. 
Good student discount
Is your teen an all-star student? Well, their good grades could help benefit you more than you think. It's common for providers to offer discounts when teens and college students make good grades. For example, Allstate offers a good student discount to unmarried drivers who are under the age of 25 and have at least a B- average or 2.7 GPA. This discount can save you up to 20% off on your auto insurance premium! 
Distant student discount
If you have an older teen driver that attends college and leaves their car parked in your driveway, they might qualify for a distant student discount. Most insurance carriers offer this discount if they live 50-100 miles away. When you combine this discount with the good student discount, you have the opportunity to save substantially.
Low-mileage discounts
If your teen doesn't drive a lot throughout the year, then they may qualify for a low mileage discount. For example, Allstate's Milewise pay-per-mile car insurance allows you to pay a daily rate plus a per-mile rate (about $2.22 per day) that uses a device to track how you drive.
Enroll in a safe driving course
In the event your teen gets a speeding ticket or even worse, is liable for a car accident, it can lead to a substantial increase in your auto insurance rates. Many insurance providers offer driver safety courses as a way to better educate teens on safe driving habits. After your new driver completes the course(s), they will be eligible for discounts! (And just be safer altogether.) 
Comparison Shop
Another way to make sure you are getting the best bang for your buck is to shop and compare prices from different car insurance carriers. Shopping and comparing prices can be very time-consuming and even overwhelming at times. At TGS Insurance, we do all the comparison shopping for you! From a bank of over 30+ A-rated (or better) carriers, our agents will find you an auto insurance policy that is tailored to your specific needs while also saving you money each year. Don't stress about auto insurance, let our team do all the heavy lifting for you! It's peace-of-mind knowing you're protected for less without sacrificing on coverage. 
Having a new driver in the home can bring a mix of happiness and pure terror for any parent. But you've taught them well and purchasing the right auto insurance policy can give you some peace knowing should a minor fender bender or running into a mailbox occur, you're covered at a rate that doesn't break the bank. There are multiple discounts available for all new drivers, so be sure to ask your TGS Insurance agent so you can pay the least while saving the most! 
Source: Bankrate