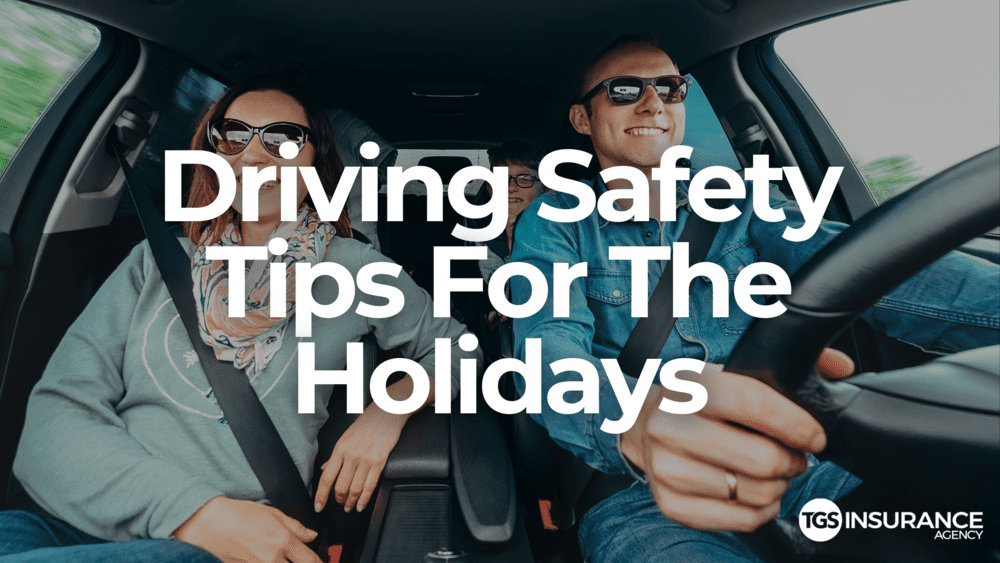 Remember when traffic and navigating your destination were the biggest worries you had when planning your holiday travels? To say that things have drastically changed this year is quite an understatement. Typically, this time of year is when most people travel to spend the holidays with loved ones, but the holidays will be a little different due to the ongoing COVID-19 pandemic. 2020 has been filled with new adaptations and uncertainties, so those who decide to travel this holiday season must make their family's health and safety a top priority now more than ever. 
We put together travel safety tips for this holiday season that everyone should take into consideration when traveling to new destinations this year. Below are the top safety tips provided by Buckle Up for Life and the CDC for traveling during the pandemic.
Vehicle Safety Checks
Before you head out for your destination, having your vehicle professionally serviced is always a good idea. Have them check your tire pressure, fuel filter, battery, brake fluid, windshield washer fluid, and radiator coolant. Be sure to wear your mask even if you are sitting in your vehicle.
Plan Your Route Ahead of Time
When traveling this holiday season, the CDC recommends asking yourself the following questions:
Is COVID-19 spreading in the community or the area you are visiting? If so, you may have a higher chance of becoming infected or infecting others.

Will you be able to maintain a distance of six feet between yourself and others while traveling to your destination?

Does the destination require visitors to quarantine themselves upon arrival?
Plan Out Your Stops For Food, Gas, and Bathroom Breaks
When planning where to stop to take breaks, be sure to make them as minimal as possible. Packing a cooler with snacks and drinks will help limit your time and interactions with other people. Instead of trying to wipe down the pump and keypad, try wearing disposable gloves. Having sanitizing wipes and hand sanitizer with at least 60% of alcohol is always handy when traveling. If you have a baby who needs a bottle, take a thermos of water so you can mix it in the car.
Follow CDC Safety Measures When Going Inside A Gas Station or Restaurant
Always wear a mask.

Stay at least six feet apart and avoid close contact with anyone who is not in your household.

Wash your hands for at least 20 seconds with soap and water.

Refrain from touching your nose, mouth, and eyes.

Avoid contact with anyone who is sick.

Be mindful of surfaces that are frequently touched such as doors, bathrooms, and gas pumps.
Secure Your Holiday Gifts and Luggage In The Car
Making sure your gifts and luggage are properly secure is crucial for your safety. In the event you get into a car accident, these items can turn into hazardous projectiles. Also, if you are traveling with your pets make sure they are secured as well.
Stay Attentive
Place your phone on "do not disturb while driving" mode to avoid phone distractions. Let the person riding in the front passenger seat take care of the music, navigation, or anything else you might need while driving. Staying alert while driving is very important for you and members of your household's safety.
Watch Your Speed
Be sure to pay attention to the speed limits and road conditions. If the roads are wet or icy, drive slowly and keep your distance from the car in front of you. When driving in parking lots, drive defensively and slowly. 
Car Insurance
Be sure to brush up on your auto insurance policy before traveling. Check to see if everything is up-to-date and it's in an easily accessible place in your car or downloaded onto your phone. If you find yourself in a car accident while traveling, do not panic. If you're a customer at TGS Insurance, our agents will help you throughout the claims process, so you don't have to stress about anything.
Take Breaks
If you are driving a long distance, it can be tiresome for you and your children. Be sure to pack games, movies, or anything to keep your kids occupied during the long car ride. It will help keep them distracted and most importantly, help you focus on the road. If other adults are traveling with you, take turns driving. Take breaks if you are driving alone at resting stops or anywhere you feel comfortable.
While this holiday season might look a little different this year, we still need to take precautions to ensure our health and safety are protected. Before you hit the road, be sure to follow these tips and follow up on the latest CDC COVID-19 guidelines. We hope everyone has a safe holiday season! 
Sources: Property Casualty 360 and Toyota Newsroom