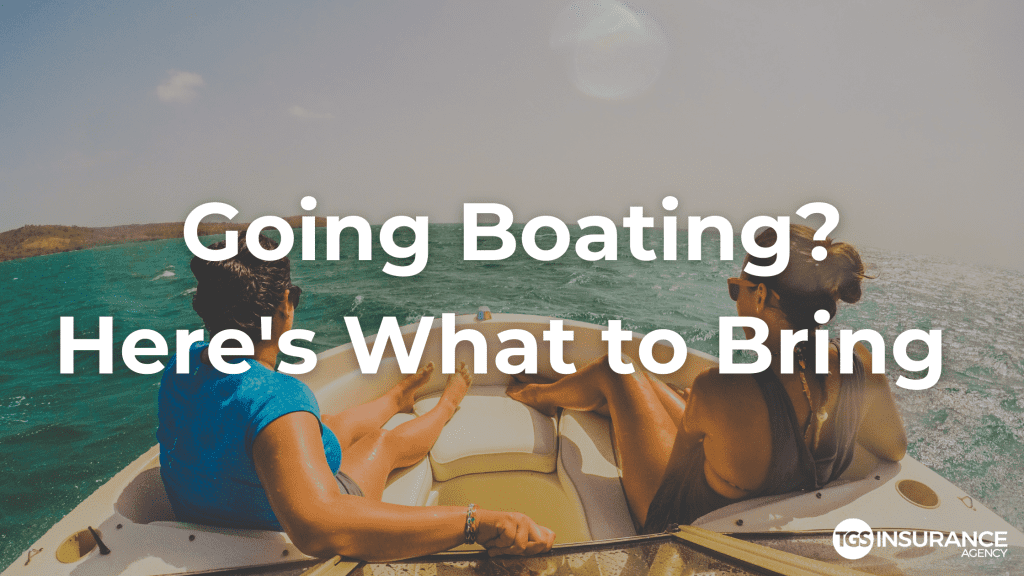 When planning a day on your boat, food, drinks, and sunblock aren't the only essentials you'll need, especially if you plan on being on the open waters for an extended period of time. Here are the key items you should add to your packing list so you can be prepared for anything that might happen while on your boat.
Marine First Aid Kit
From sunburns to motion sickness, these typical medical incidents are likely to happen if you spent a decent amount of time on your boat. Discover Boating recommends that you keep an updated first aid kit aboard your boat and be sure to throw out old or expired items at the beginning of each season.
Stock your first aid kit with over-the-counter medicines such as:
Antiseptic wipes to clean wounds
First aid cream to treat sunburns and insect bites
Antiseptic and antibiotic ointments
Pain relievers and fever reducers
A variety of adhesive bandages
Gauze pads
Adhesive tape
Sting relief wipes
Cold packs
Scissors
In addition, include a list of emergency phone numbers such as poison control, local doctors, and emergency contacts on board.
Handheld VHF Radio
A VHF (very high frequency) radio can act as a direct link to help in the event of an emergency. It comes in a handheld form that is similar to a walkie-talkie and provides a much longer range than a cell phone, so if you're far from the nearest cell tower the VHF radio can help you get in touch with rescuers.
Some boats may have a VHF radio mounted, but it never hurts to have a portable backup radio in case your boat's battery dies, which is the mounted VHF radio's power source. A portable VHF radio is also key in any marine emergency kit in case you and your guests need to evacuate.
Essential Safety Equipment
According to the U.S. Coast Guard, drownings were recorded as the cause of death in 79% of all boating fatalities; 86% of these drowning victims were not wearing a life jacket. The Texas law requires that all children under 13 years of age must wear a U.S Coast Guard-approved life jacket while the boat is in motion. In addition, all passengers must wear a U.S. Coast Guard-approved life jacket while riding or being towed behind a personal watercraft. Texas law requires that there must be at least one life jacket for every person on your boat and certain boats must carry at least one throwable safety device as well.
Although life jackets are an essential safety device for every passenger, you want to be sure to include up-to-date flares, fire extinguishers, and a decent amount of batteries for flashlights.
You may want to consider installing an emergency position indicating radio beacon (EPIRB) to your boat, in the event you need help in an emergency. It will transmit a distress call with your location to authorities when you activate it and if it's submerged in water, it'll instantly activate. The U.S. Coast Guard requires that EPIRBs are routinely registered with the government so rescuers can have instant access to your boat's location, number of passengers, and route. If you already have an EPIRB, make sure its registration is current.
Clothing
Depending on the weather, you'll want to pack clothes accordingly. If it's a hot summer's day, be sure to pack lite, breathable clothing, hats to protect your face and scalp, sunglasses, non-slip shoes, and of course your swimsuit. These items will help protect you from harsh UV rays from the sun and keep you as cool as possible.
How TGS Insurance Can Help You Save On Boat Insurance
At TGS Insurance, we understand how valuable investing in a boat can be, and it's important that you have the right boat insurance coverage to protect one of your most prized possessions. From our pool of over 35 best-in-class insurance providers, our agents will find you a boat insurance policy that is customized to your needs for the lowest rate the market has to offer. Additionally, our agents will provide an exceptional customer service experience from beginning to end. Buying insurance has never been easier with TGS Insurance! Get a hassle-free quote for your boat today!

Source: Allstate