Save on Home Insurance in
Krum, TX
Instant Home Insurance Quote
All We Need is Your Address
Excellent

Based on 1,391 reviews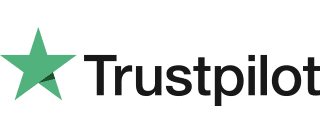 It was a pleasure speaking to Lisa at TGS Insurance she was able to fulfill my needs and got my insurance for my home and auto lowered by a significant amount
Jeffrey Eaglan from TGS Agency was able to find coverage that truly fit my budget. The process was efficient and I am pleased with the results. He was knowledgable and professional regarding my options. I highly recommend him.
I got great rates through this Agency, saving me a TON of money on both homeowners and auto. Samantha Rodriguez was extremely helpful, friendly, and patient. I would definitely recommend this company.
So easy to switch my homeowners and car insurance. Super progressional and saved us quite a bit of money!! Highly recommend!
You.all did an excellent job with my insurance also very helpful
The sales associate was a professional... helped me resolve my home insurance policy to begin to process
I would recieved info in my mail and just throw it away thinking yah right, until one day my husband send me a text and told me I should try calling them, his a truck driver so he listens to the radio a lot. And people had nothing but good reviews on the radio. I decided to call, needless to say with my auto and home insurance he saved me almost $900.00. Why oh why did I wait that long to call. Thanks to Cameron, the insurance agent that help me get that great deal.
Anthony did a very good job of finding me just a great deal on home insurance. My insurance had gone up substantially with State Farm and he was able to get me the same coverages for about 400 dollars cheaper. Great job!