COVID-19 has consumed our lives for the past few weeks and has forced everyone to self-quarantine. Some people aren't quite sure what to do with their time at home, others have decided to make the most of it and nail out some chores they otherwise wouldn't do. 
While not the most ideal of circumstances, now is a great time to make your life a little easier in the long-run. Here are a few helpful activities to help keep you busy around the house.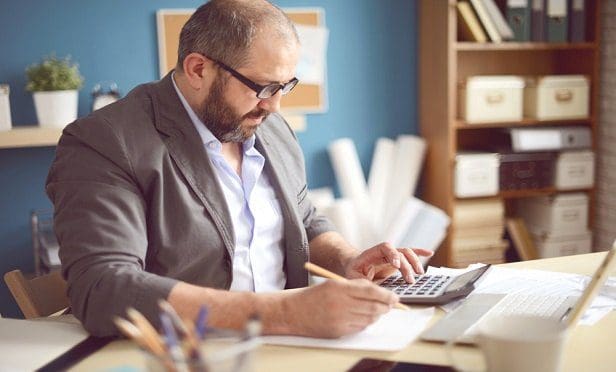 Deep Clean the Areas You Don't Normally Think About
Nothing is more gratifying than being inside a clean home. Since you're quarantined inside your home, it is a good time to do a little spring cleaning and spruce up areas around the house you don't clean regularly. You probably never thought to clean your doormats or shower curtains- well now is the time.
For some of us, cleaning can be a tedious chore, but for others they can't stand to have a mess in sight. Good Housekeeping provides tips and tricks on what areas to clean and how to break it up into manageable tasks so it's not so overwhelming. 
Support Your Local Restaurants
If you are itching to get out of the house for a bit, order take-out from your favorite local restaurant. Many local businesses are hurting during these tough times, so show them some support where you can. It can be something as simple as purchasing a to-go order or a gift card for a future meal. 
An added bonus? You don't have to cook for a night. You can even get the whole family involved and set up your dining area like a restaurant for an extra bit of ambiance. 
Create a Backyard "Drive-in"
You've likely been binge-watching in the usual spot for some time now, try changing it up a bit! If you've got a projector or a device big enough for easy TV-viewing, take it outside for a drive-in movie theater experience. Bring all of your favorite snacks and wait for the sun to go down and enjoy this safe viewing experience. 
Take a Look to See How You Can Save Some Money
Since you have a lot of downtime, this quarantine might be a good time to take a look at your bills. See where your money is going and how you can cut back. Of course, you still need to pay for your water, electricity, insurance and any other essential bills- but it's a great time to look for any deals that could give you additional savings every month. 
One thing a lot of people don't think about is insurance. Insurance whether that be home, renters, auto, boat or bike can sometimes be costing you a lot of money without you even knowing it. Now is a great time to contact us at TGS Insurance Agency and have our team assess your policies to make sure you're getting not only the right coverage but at the best price available. It's super easy to get a quote and see how much you could be saving. Just click here to get started with your hassle-free quote. 
Pick Up a New Craft
With your newfound free time, now is a great time to pick up a new craft or skill! HGTV has a quiz that can help identify the perfect craft or hobby for you. They also have an endless amount of crafts that can help jazz up your home.
Journaling
Self-Quarantining for some can be a very isolating experience- especially if you live alone. Writing is a great way to relieve some stress and truly express yourself. Verywell mind describes the benefits of writing and how great it is for your mental health. 
Declutter
Now is as good as a time as ever to declutter your home. Go through that one drawer that never seems to close right, or through the closet, you always think "maybe one day I'll organize it." Make a pile of donations and keeps and when the time is right, take your donations to your local shelter, resale shop or Goodwill for others to use. 
Meditation 
Meditating is a great way to de-stress from what's currently going on in our world. Although it can be challenging, headspace provides free tips for beginners on how to properly meditate.
Cooking
Cooking can be very therapeutic when you aren't forced to do it. Attempt to make that recipe you've been dying to try but haven't had the time or energy. Food Network and Tasty have an endless number of recipes to try that range from easy for beginners to difficult for the more seasoned chef or baker. 
Spa Day
Since you can't go get a haircut or have a relaxing spa day at the salon, why not create your own? Use your time at home to have a self-care day. GQ Wellness provides tips for how to manage your hygiene while the salons and spas are closed.
Although binge-watching the next Netflix series may seem like the most enjoyable option, it's also a good idea to use your spare time to take care of yourself. If that's having a spa day or bringing out the bills to get your budget or insurance cards in order, you'll thank yourself in the long-run for taking this time to be productive.