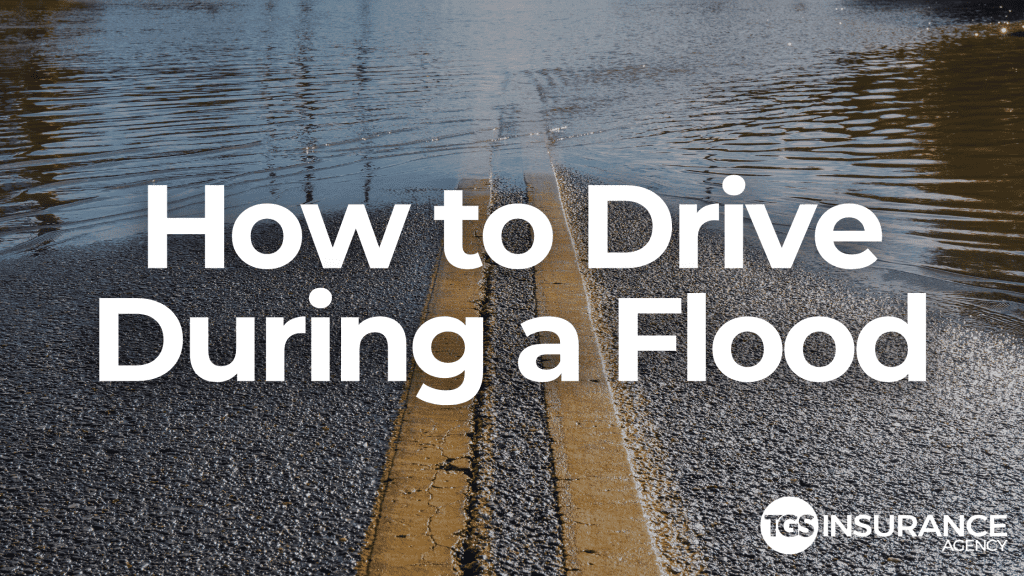 Whether it's a flash flood or the result of a downpour from a tropical storm or hurricane, floods are expensive and dangerous weather events. In many cities such as Houston, Texas, driving is almost inevitable to navigate and with more and more development, residents are quick to notice how frequent they may find their streets flooding due to rain. "Turn around, don't drown" can feel like a cliché, however, when you consider that most deaths caused by flooding occur in a vehicle, the slogan is sound advice for any driver.
But we understand that situations may still arise that would require drivers to navigate to a safer location. Knowing how to drive safely during a flood is important for anyone to know as flash floods can occur in only a few minutes. Following the advice of local and national government and weather officials are always the right decision, but if you find yourself in an unfavorable situation and driving is necessary, we've got some great advice for protecting yourself and your vehicle from floodwaters.
Find a Different Way to Your Destination
Alternative routes that do not have as much or any flooding are always a preferred choice. Considering it only takes six inches of water on the road to float your vehicle, it can take much less than you think to put you and others in danger, floating out of control. Even if you can't find a completely different route, the route you take can be taken in a different manner. Remember, the highest part of the road is likely the middle, and with your hazards on, driving at a slower speed, this can be the best option when water is rising.
Always Avoid Moving Water and Water That's Too Deep
This goes back to the fact that only half a foot of water is enough to take your vehicle's control completely away from you. Fast-moving water means there is not only a power current but a road that could get even deeper in a matter of minutes. If water is approaching your hood, you could also damage your car causing significant damage that may not be covered by your auto insurance provider and can put you in serious danger as you are forced to abandon the vehicle.
Drive Slowly, But Don't Stop
There are many different factors here. Some involve you and others your neighbors. Either way, driving slowly is key for everyone's safety and to limit damage to your vehicle and others' property. Take a closer look at some of the considerations for slowing it down while driving during a flood:
Slower speeds = better reaction times. Think 2-4 mph with your entering speed being the lowest point. Driving slower in unfamiliar conditions will lend far better results.
When you drive faster, you can cause unnecessary traffic. Consider that oncoming traffic, which should always have the right of way, may be coming in lanes not meant for them. Drivers need to be prepared for moving objects, oncoming traffic, and more.
By driving slower, you'll help your neighbors as faster speeds will create larger waves. If there is enough flooding to reach the interior of vehicles, sheds, homes, and other forms of property, by driving fast you'll do even further damage to those around you by creating unnecessary large wakes.
Driving slow is important, but stopping is not favorable during a flood. If your vehicle sits in water that can reach the exhaust pipe or engine, you may ruin your vehicle causing tremendous damage and even causing it to fail. Whenever it is safe to do so, keep moving, but do so at a slower speed.
Tap Your Brakes to Dry Them
If you do navigate through floodwaters, you'll need to dry your brakes once you are out of them. By tapping them several times once you are on dry land, you'll help them drive and keep them working to keep you safe. The last thing anyone wants is to safely get through a flooded area only to be involved with a wreck because their brakes were unable to perform.
Keeping Your Car and Yourself Safe During a Flood
Again, driving through flooded waters is never a good idea, but we understand that situations may arise where it is necessary. Following the guidelines of authorities and using these safety tips can help you navigate flooding and keep yourself and your vehicle safe. If your vehicle does experience flooding, do not restart the engine as this could cause even more damage. The best thing you can do is document everything and contact your auto insurance company and then your repairman.
Floods are a problem for both homes and automobiles and without the right insurance policies, you'll be left high and anything but dry facing significant costs to restore your losses. Here at TGS Insurance, we help drivers protect themselves and their vehicles with the right auto insurance policies from one of our 35+ top-rated insurance carriers. We can even find the right flood insurance or home insurance policies to provide you with the best coverage at the lowest cost by comparing your rate among our bank of carriers and through bundling policies together for even more opportunities to save. Contact us today and stay protected against floods and much more.