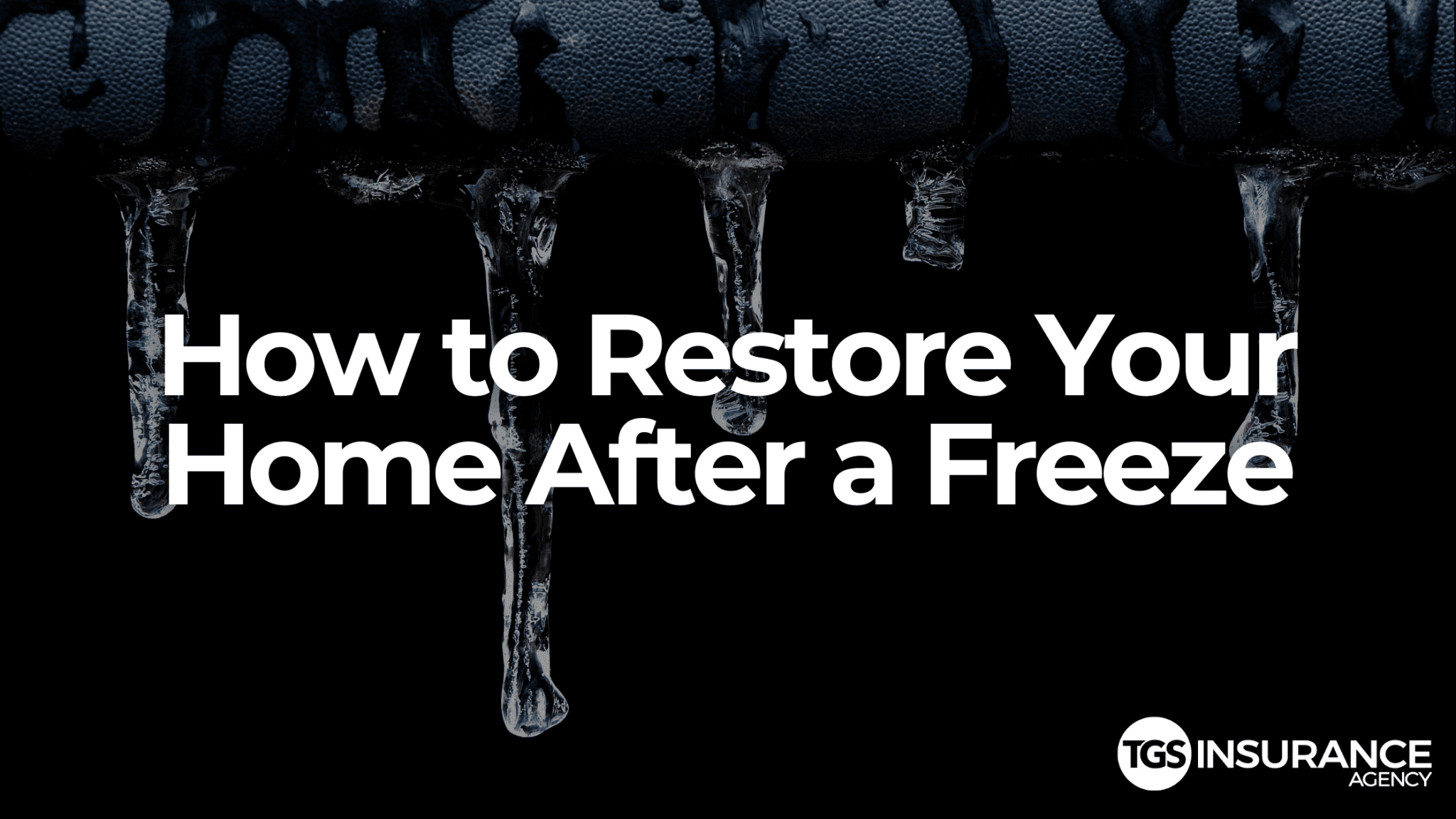 Unprecedented cold weather is bringing cities on the Gulf Coast and throughout the state of Texas to a standstill. A lack of power and water is providing challenging obstacles for homeowners who may be facing frozen pipes or worse, burst pipes. There are several steps homeowners will need to take during and after a winter storm to help get their homes and their lives on track. Take a look at some of these helpful hints if you find yourself stuck with frozen or burst pipes and be sure to stay safe as we all work to overcome these historic temperatures.
Are Frozen Pipes Covered By My Homeowners Insurance?
This can be difficult because water damage and burst pipes are covered by homeowners insurance, however, the damage must be the result of a sudden and accidental nature. Because of this, many homeowners may be surprised to find that they are left paying for quite a hefty plumbing bill in the aftermath of a freeze. This is why it is important to:
Run a small drip from your facets

Cover, wrap and disconnect outside water hoses and fixtures

Avoid running facets wide open

Maintain an indoor temperature of over 65°

Provide covering and wrap exposed pipes in outdoor and semi-outdoor areas (ex. In garages)
There are plenty of things homeowners can do to help prevent their pipes from bursting and additional reasons to not give up. Homeowners insurance companies all do things differently and coverages will vary from brand to brand which is why it is important to speak with your homeowners insurance agent to best understand how your policy protects your home in these situations. Learn more on the steps you should take if you find yourself in this situation.
Turn Off Your Water and Stop Leaks Immediately
The best thing you can do is to stop the damage as soon as possible. Turning off your water is a must. Locate your home's emergency shutoff value and prevent further damage. The next step will be to get as much dry as you can as quickly as you can. You'll also need to relieve the water in your pipes, so you should run faucets one by one to eliminate water stuck inside your pipes.
Contact a Claims Adjuster and Document As Much As Possible
When pipes freeze your neighbors could likely face a similar issue and almost a guarantee that freezing temperatures are still a threat to your neighborhood. You may not be able to get a claims adjuster out as fast as you would like but it is important to speak with them, to explain your situation, to reach out so that they know you are doing your part to mitigate water damage, and that you document what is damaged and how you are preventing further losses from occurring. For some inspiration on documenting and to prepare for future claims, click here to learn about how you can create a home inventory list that will help you document your losses.
TGS Insurance is here to help homeowners find the best coverage for their needs at the cheapest price while also navigating their policies during times like these. We are here for our clients as we navigate unprecedented territory and continue to offer more than 35 top-rated home insurance companies for homeowners to stay covered. Contact us today while we all stay warm and safe!