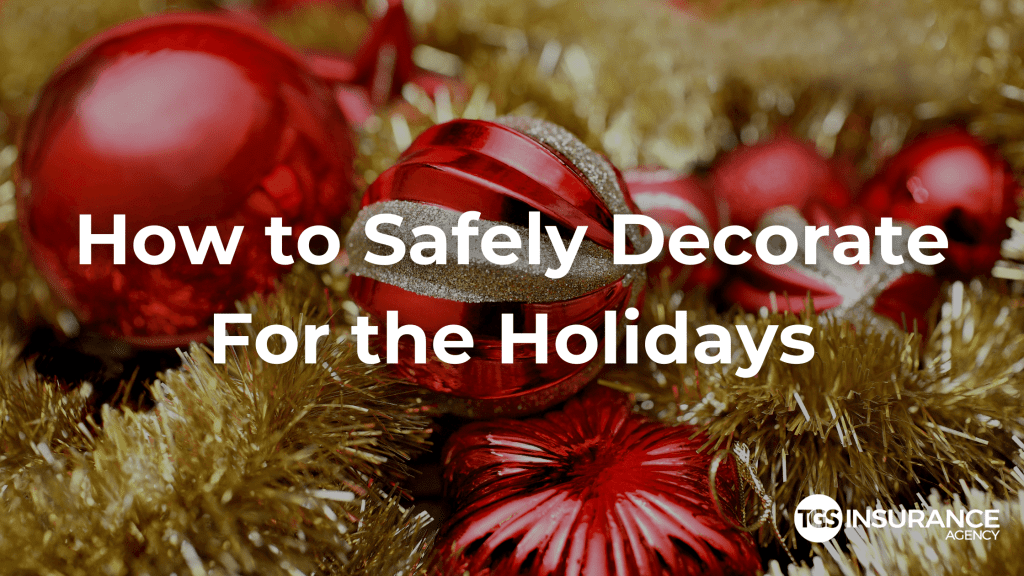 It's the most wonderful time of the year, so it's time to start busting out those holiday decorations to make your home more merry and bright. Before you start decking the halls, consider a few holiday fire hazards that you may be adding to your home. According to the National Fire Protection Association (NFPA), over 160 Christmas trees catch fire every year, and almost half of those fires were caused by electrical distribution or lighting equipment. Keep your home decorated safely this year with these five safety tips. 
Tip #1: Pick Fire Resistant Decorations
When picking decorations, be mindful of what they're made from. We all cherish old vintage decorations or hand-crafted items from our little ones, but those are often made from paper, lace, or other types of fabric that may be flammable. Keep those decorations away from heat sources such as candles, holiday lights, and your fireplace. According to the National Safety Council (NSC), if you're opting for an artificial tree instead of a real one, confirm that the tree is labeled as fire-resistant before decorating, according to the National Safety Council (NSC).
Tip #2: Opt for Battery-Operated Candles
Candlelight can often set the tone for the holiday season, but open-flame candles are an obvious fire hazard. Consider using battery-operated LED candles since they're flame-free and still give off the same beautiful glow.
Tip #3: Don't Overdo It On The Extension Cords
Don't plug in more than three light strings into one extension cord, and always remember to unplug your lights when you're not home or going to bed. Using an outdoor timer is a great way to safely display your lights while not constantly remembering to turn them on and off.
Tip #4: Keep Your Real Tree Fresh and Watered
One of the major perks of a real tree is the classic Christmas smell. The downside? You must keep up with it to prevent it from becoming a significant fire hazard. When selecting your tree, make sure it passes what's dubbed as "the shake test." According to the NFPA, your tree should be sticky to the touch, and when shaken, the needle fallout is minimal. Doing the shake test will ensure your tree is fresh. When displaying your tree, make sure it's at least three feet from a heat source (fireplace) to prevent it from drying out quickly. Be sure also to water your tree daily.
TGSI Tip: Ask your smart home device, such as an Alexa, to remind you to water your tree daily when someone is usually home to hear it.
Tip #5: Keep The Exits Clear
It may be tempting to turn your home into a winter wonderland but in the event of an emergency, seconds matter. Make sure that your decor doesn't block any doors so you and your family can easily escape your home should you need to.
Following these simple tips will help keep your home safe and allow you to celebrate your holiday season worry-free!
Keep some jingle in your pockets this holiday season with TGS Insurance
At TGS Insurance, we understand every dollar counts- especially during the holiday season. We shop every client's policy, whether home, auto, boat, or more, through our bank of 35+ A-rated (or better) carriers to find a perfectly balanced policy in price and coverage. Our average homeowner saves $875 when they shop and save with TGS Insurance! See why over 15,000 Texans trust us with all their insurance needs today by getting your hassle-free quote in just 15 seconds or less, using your address. 
Source: Allstate