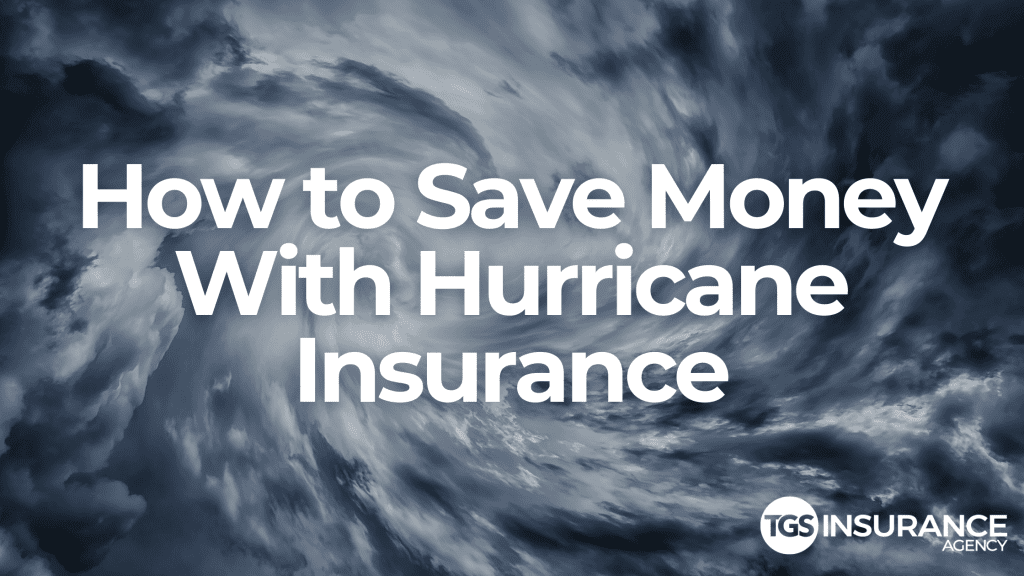 Hurricane season is inevitable with multiple storms occurring in the United States every year since 1914. The question is not "if" but "when" and "where" will a storm hit and for unprepared homeowners, this can be a costly event to come back from:
Every year, wind damage and flooding from storms cost homeowners a combined $34 billion in losses.
The average claim from flood damage alone for homeowners can reach over $42,000.
14 counties are at high risk in the state of Texas for significant windstorm damage and rank 5th in the nation when it comes to reconstruction costs related to single-family homes that are at risk.
Not having the right insurance policies in place may seem like a way to save dollars for a day that may never come, but Texans, especially those near the coast, are at serious risk and can end up losing money by having to pay out-of-pocket for significant damage. Furthermore, many homeowners may be surprised to learn that their homeowners insurance coverage may not be enough for the damage they sustain.
Hurricane insurance is coverage that combines windstorm insurance with a flood insurance policy. These two policies can come together and fill in the gaps that may otherwise leave you paying tens of thousands of dollars if not more. TGS Insurance is here to help you not only find the right coverage to protect against these storms but save money in the process. Learn more below about the many ways you can save money while enrolling in policies that will protect your home and not break the bank!
Tricks for Reducing Your Insurance Premiums
There are several ways that homeowners can save money by reducing their premiums. No longer are homeowners forced with the option of picking a plan from a singular provider and accepting the rates they are given. Check out these great ways to lower your premium while protecting your home against storms:
Comparison shopping is a must. This can be a time-consuming endeavor, however, by comparing rates, you'll know that you're receiving the coverage you need at the best price for your home. No two insurers are the same and each brand will craft your premiums based on the risks they will take by insuring your home according to their own weights and measures.
Perform home renovations that protect your home. Several home improvements can help protect your home and save you on premium including elevating your home's foundation, elevating equipment such as air conditioners, and keeping your home's flood openings up to code.
Installing hurricane shutters can save you on your premium. Not only do hurricane-grade shutters help protect your home against damage during a storm, but they can also help you avoid the hassle of boarding up your home when a storm approaches and look good while doing it.
Comparing your rates and smart home renovations can help you save without skipping on protection. TGS Insurance customers can even shop among government-provided coverages and private companies to ensure that they are getting the best deal possible.
Common Mistakes Homeowners Should Avoid After a Storm
Having the right coverage is important but it's also important to act accordingly once a storm has hit. There are several mistakes that homeowners can make after a storm that could end up costing them thousands of dollars. These mistakes should be avoided to save money and to stay protected this hurricane season:
Homeowners must mitigate damage when it is safe and reasonable to do so. What this means is that if you suffer a loss as a result of a storm but fail to stop the damage from spreading, you'll likely be on the hook to pay for the extra damage. An example would be a roof that is leaking during a hurricane and causes water damage. If you fail to cover the affected area and damage were to increase for days or weeks, your policy will not cover the full extent of these damages. Tarps and temporary repairs will go a long way when you are submitting a claim.
Suffering a loss is never fun but documenting it is the first step to restoring things to normal. Many homeowners may wait to document or leave things as they are and allow insurance to do their documentation. This is a bad idea. Remember, you'll need to fix things reasonably before insurance will be able to get to your home and in a widespread disaster, this could take a considerable amount of time. Document everything you possibly can as thoroughly as you can before you begin fixing things or throwing things away. You'd be surprised how many claims are denied simply because a homeowner threw away evidence rather than taking some photos or videos of the affected area.
Failing to file your claim as soon as possible is another way to lose out on your protection. Many homeowners forget or put off filing and simply miss their deadline. By doing so, they forfeit their right to file at all. Know your policy's filing deadline and avoid this issue by filing immediately so that you can begin your claims process and get the compensation you deserve.
Making these mistakes can be devastating when filing a claim, but there's also a big mistake many make before the storm hits: not getting coverage in time. Flood insurance takes 30 days before it goes into effect while windstorm coverage won't be written while there is a named storm in the Gulf of Mexico. Don't wait until the last minute to get coverage, get the policies you need in place before hurricane season starts in June, if not earlier. Avoid these mistakes and more to save money and stay protected.
Replacement Cost vs. Actual Cash Value: Which to Choose
An important decision for homeowners is to decide between replacement cost coverage or an actual cash value policy. We'll explain the pros and cons of each in a second, and you can look at our previous article on the matter here, but it's important to note that homeowners should consider all of the factors in regards to their payment when deciding. Both the money that is spent monthly on premium as well as the potential for paying out-of-pocket in the aftermath of a storm:
Replacement cost doesn't factor in depreciation and will replace what is lost with a comparable, up-to-date version. This means if you were to lose your home, your policy would pay for the building materials it would take with current prices to restore your home.
Actual cash value considers depreciation. This means if a loss has occurred, you'll receive a payment that is based on current values minus depreciation. Homeowners with this coverage are likely to see reimbursements that are less than current values and may have to finish paying for materials on their own.
If you are looking to save money on your monthly premium, actual cash value is the way to go, but remember, you'll be stuck paying the difference if your loss is larger than your payment. Replacement cost is more expensive each month but it will provide much more protection during your time of need. It is also worth considering the increase in building materials and labor only continues to grow. In 2020 alone, the price of lumber rose well over 130% and as costs go up, it will be more difficult to pay for the damages on your own. Actual cash value is a great option for the short-term but replacement cost coverages keep you prepared for is to come.
TGS Insurance Helps Homeowners Save on Hurricane Insurance
Homeowners insurance is an important foundation for protecting your home against various perils including things that may arise during a storm, but if you are relying on this coverage alone, you'll be exposed to many perils that are not covered. TGS Insurance customers don't have to worry about windstorm coverage as we write in windstorm/hail protection into each of our homeowners insurance policies with a 2% deductible, but the wind is only one factor to contend with during a storm.
Flood insurance is a must when protecting your home from a hurricane. Even homes that are not "by the coast" may be surprised to see how far inland storm surges can follow. Combined with street flooding, potential overflow from downpours that cause bodies of water to fail either involuntarily or by the decision of the government, homeowners have plenty of water to protect their homes from during hurricane season.
Many homeowners are shocked to find out that their homeowners insurance doesn't protect against floods and may also be surprised to learn that as many as 25% of all flood claims come from homes outside of flood zones. The average homeowner in Texas can receive flood coverage for $634 a year, with TGS Insurance customers saving even more averaging only $528 a year for their flood insurance coverage. Combined with a home insurance policy offering built-in windstorm protection all shopped among our bank of 35+ top-rated insurance brands, you'll receive the coverages you need without overpaying thanks to comparison shopping. Contact us before hurricane season begins to stay protected and save money along the way.