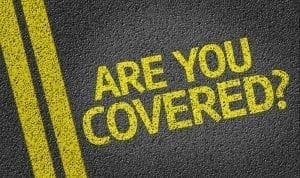 In life, there are always risks, but a risk that's not worth it is driving without auto insurance. If you decide to drive without car insurance in Texas, you must be willing to pay the hefty penalties that come along with it. 
In Texas, it is illegal to drive without proper auto insurance or financial responsibility. Most states require each driver to have a minimum of liability to cover $25,000 for property damage, $30,000 per person, and $60,000 per accident for personal injury. Most Texas drivers abide by the law and carry these auto insurance minimums, but there are always a few people that don't. The average number of drivers drive uninsured in Texas is 20%-25%. Let's review the various penalties drivers could face when driving uninsured, or underinsured. 
First Time Violation
The first time someone gets caught without insurance while driving in Texas will face a lighter fine when compared to other states. First-time violators will be fined anywhere between $175 to $350. Violaters will also have an additional expense of a $250 drivers license fee every year for three years. This first-time violation alone can cost you anywhere between $925 to $1,100. 
Additional Violations
If the first violation wasn't enough to stop you, if you're caught driving uninsured again you can face fines starting at $350 going up to $1,000. You'll also have to pay the $250 drivers license fee again every year up to three years at a minimum. In addition, reoccurring offenders run the risk of getting their license suspended and car impounded. If this happens, you'll have even more challenges overcome to get both your license and car back. 
If You Got Into an Accident Without Insurance
If the worst were to happen and you got into a wreck without insurance, you'd be facing some awfully expensive consequences. In Texas, you'd be responsible for covering 100% of the damages to the car and physical injuries to the other driver involved in the wreck. The cost could run anywhere from a few hundred dollars to thousands of dollars. Driving uninsured could result in astronomical amounts of money lost all because the basic auto insurance wasn't purchased. 
Driving uninsured is illegal and the money lost alone should convince you to always carry the basic auto insurance. Getting covered shouldn't have to be expensive and it never is with TGS Insurance. Our team of agents can help provide you with the most affordable auto insurance policy that meets all the state's requirements. Driving uninsured isn't worth the financial risk and stiff penalties you could face if you're caught without it. 
Give us a call at 1-855-771-4509 or visit our website to get started on your hassle-free quote today. 
Source: The Balance