We're all familiar with that phrase, "A year from now you will wish you had started today." As simple as it is, it rings true. Think about where you were a year ago, and how much you've changed since. Maybe you started back at the gym, or started eating healthier, whatever it was you've got better habits because of the small changes you made, that impacted the big picture. The same logic can be applied to your finances.
Tackling your finances is no easy task and can seem overwhelming at times, but we've compiled some of our staff's favorite money-saving tips & tricks that will help keep some change in your pockets.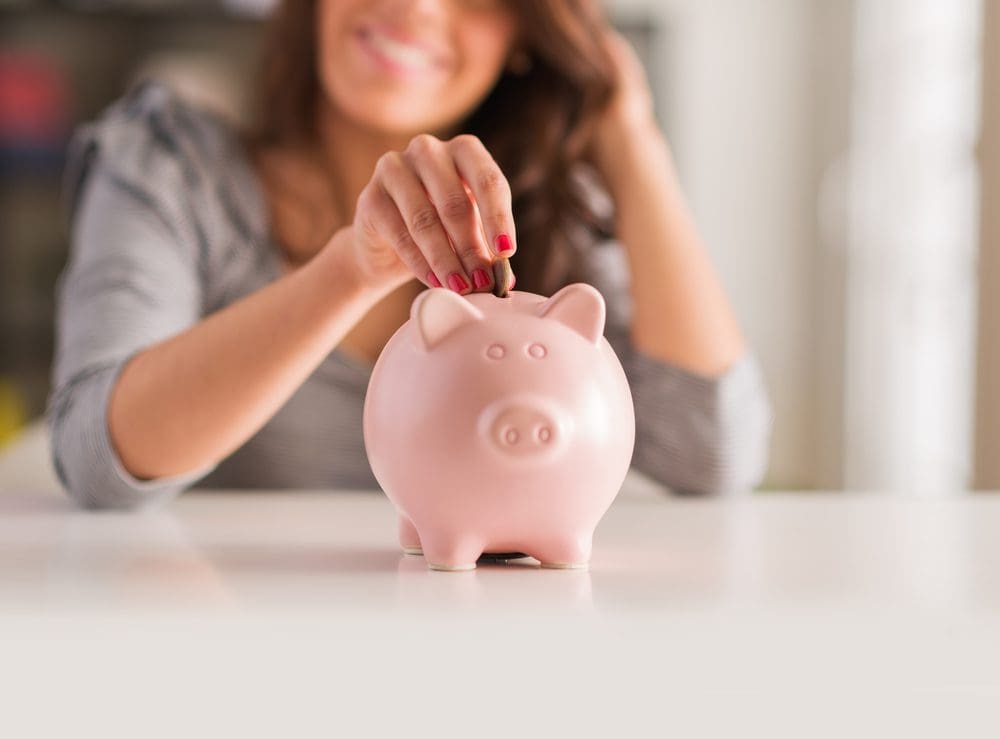 Use financial tools like Digit
Digit is a genius app that does all the saving for you. No really, you don't need to do a thing! Digit looks as your spending habits with their innovative algorithm and saves little amounts daily, and sets aside into a special savings account. You can setup goals for things like paying off a credit card, or an emergency fund- whatever you want. It's great because you don't really have to change your spending habits. Digit knows when it's okay to save and when to stop for a bit. It's really intuitive and a great way to save without even noticing it. Learn more about it here.
Review your home & auto insurance
It's common to just let your home and auto insurance (and any other insurance) renew without really looking at what you're paying for. Your rates may increase a bit, but you just renew anyways because it's easier to do that than to shop around, switch carriers and everything in between.  However, that can get expensive over time and you're just throwing money away without really thinking about it. This is where TGS Insurance steps in. We will shop your insurance for you. We've got relationships with over 35 carriers and will not only shop the best coverage for you, but ensure you get the best price. When it's time to renew, we'll take a look at your policy and make sure your rates don't go up. And if they do, we're back to work finding you the same (or better) coverage at a great rate! With TGS Insurance, you're not only helping yourself, but you're also helping to keep money in your bank account. You like savings, and so do we. Our average customer saves $825 a year on home insurance, how much can you save?
Signing up for customer rewards programs
Brands want you to shop with them, and they'll reward you for it! Some people can be turned off by the constant marketing emails or coupons with things like 'BUY ME NOW' or 'OPEN THIS FOR SAVINGS' all the time. But it pays to save on products and services you love and use. Sign up for customer rewards programs whenever you can. How do you avoid the mass amounts of emails you ask? Easy! The Simple Dollar has a great tip of setting up a separate Yahoo or Gmail account for just coupons. That way, you keep your inbox clean while saving some green.
Master the 30-day rule
In a world of immediate satisfaction, we want everything now. That impulsive need to buy something random on Amazon Prime or that really amazing new iPhone that just came out… it's hard to resist! Whenever you feel the urge to impulse shop, just find the willpower and hold off for a bit. If it's 30 days later and you still want or need it, then buy it. Sometimes the "want" to buy the item has passed, and your bank account is left better off because of patience.
Find solutions that work best for you, and set small goals to help you track your progress. The first step is tackling the big projects first, like home or auto insurance. Let TGS Insurance do all the work for you, so you can focus on other things! Visit our website or give us a call at 1-855-771-4510 to get started saving.