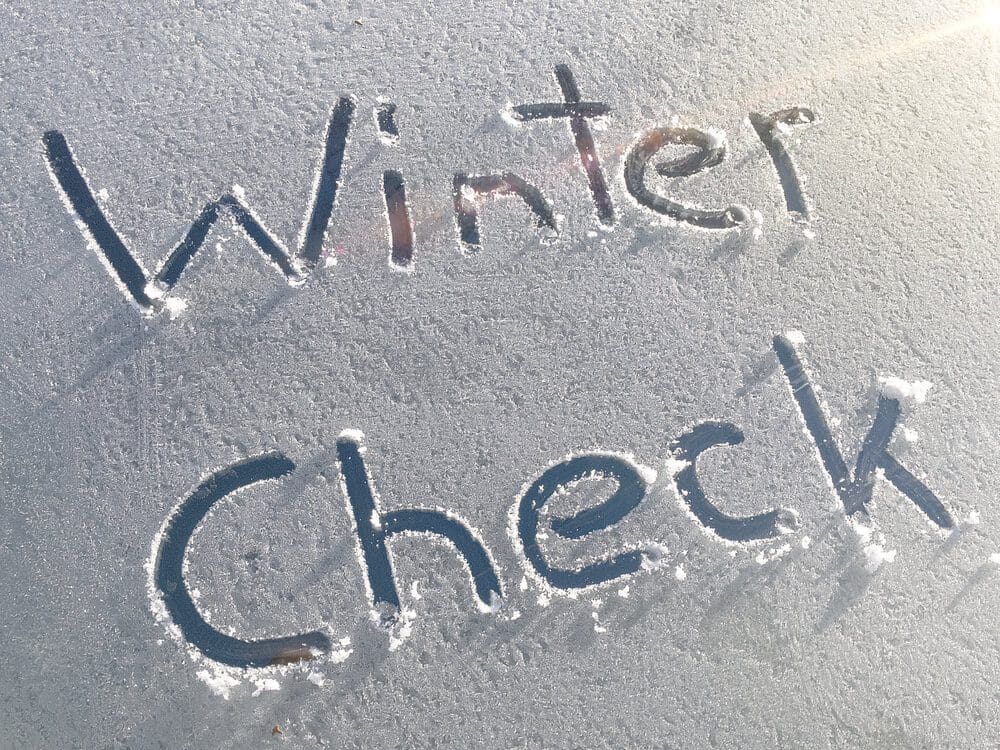 Get Your Car Serviced
Take your vehicle for a tune-up and have them check for leaks, worn hoses, and anything else your vehicle would need.
Check For Recalls
Don't wait until the last minute to see if your vehicle was a part of a recall. Find your vehicle identification number (VIN) and plug it into the National Highway Traffic Safety Administration's recalls page and see what comes up. 
Stock Your Vehicle
Keep emergency items in your car such as ice scraper, snow shovel, jumper cables, flashlight, blankets and chargers. In the event your car gets stuck due to ice or snow, it helps to keep kitty litter or sand in your car to give your tires traction. You can buy an emergency car kit on Amazon that comes with everything you need. 
Use De-Icer Windshield Fluid
We believe there's nothing worse than ice covering your windshield while you're driving. Make sure your washer reservoir is full of high-quality de-icer to ensure you can see the road. Also, be sure to check your windshield wipers as those can wear out at inconvenient times. 
Check Your Tires
Checking your tires is essential before the weather gets extreme. Make sure you have the proper amount of air in each tire per the manufacturer's recommendation listed on the inside of your driver's door and check the tread for uneven wear. You can always use the penny trick to ensure you have enough tread on your tire. Place a penny in the tread of the tire upside down so Lincoln in pointed down and facing you. If you see the top of Lincoln's head, it's time to replace your tires. 
Keep Your Tank Filled 
Things happen and you want to be prepared so be sure you have enough gas at all times. In the event your commute takes longer than normal, you'll want to make sure you don't run out of gas. So just always be mindful of how much gas you have in the car and try to fill up before you get past a quarter of a tank, just in case!       
Stay Insured With an Auto Policy From TGS Insurance
Stress less and save more with an auto insurance policy from the team here at TGS Insurance. Contact us and see how we can help you save money on your monthly premiums today!