Travelers Companies, Inc. declared it is providing "U.S personal auto insurance customers a 15% credit on their April and May premiums through its new Stay-at-Home Auto Premium Credit Program."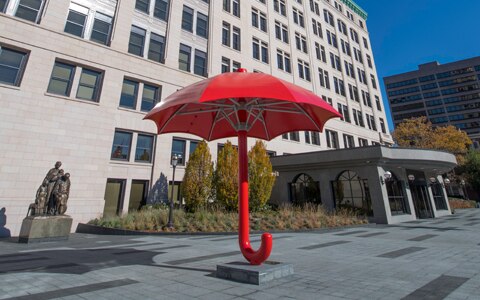 The corporation will immediately give back money to its customers' accounts, granting them instant alleviation during these uncertain and unpredictable times. Travelers will determine the future of the program as more details are presented about the repercussions of the COVID-19 pandemic crisis and how it's affected the driving and auto claims.
Alan Schnitzer, Chairman and Chief Executive Officer of Travelers stated, "Our new program recognizes their contribution to the effort we all need to make to protect our health and safety and the resulting decrease in miles driven and auto claims. We are committed to standing with our customers, agents, and brokers, and this is one more step we're taking to help ease some of the financial burdens many are experiencing."
Travelers is engaging with regulators to acquire all the appropriate authorizations.
On another note, Travelers keep auto protection for customers all over the nation whose job entails using their own cars to deliver food, groceries, or medical supplies.
Travelers is providing relief from their customers' bills and is giving out over $100 million for qualified workers in commission reimbursements. The company is also going to work with people who are struggling financially and offer a resolution based on their situation.
Source: Insurance News Net