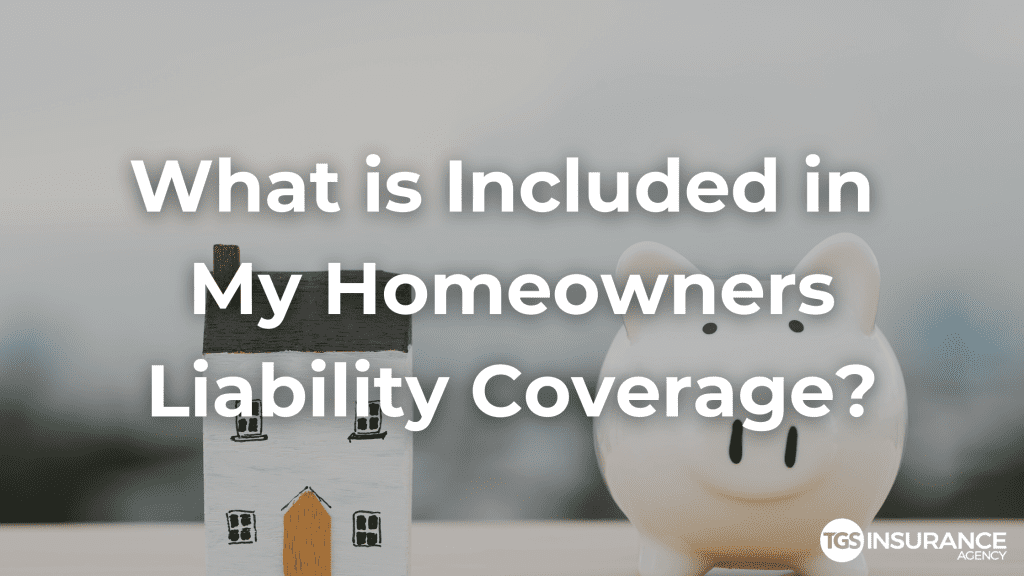 Personal liability coverage is a component of your homeowners insurance policy that pays for any bodily injury or property damage claims made against you or members of your household for which you are legally liable. While you hope you're never held responsible for an accident, this coverage can help you avoid paying out-of-pocket for unexpected damages. Let's review what's included in your homeowners liability coverage and how it works to protect you and your family.
Liability Coverage: Bodily Injury & Property Damage
Homeowners liability coverage is broken down into two components: bodily injury and property damage for which either you or a member of your home are responsible. Examples of both include:
Bodily injury: a visitor takes a tumble down your stairs, requires medical attention, and misses work. You could be sued for medical bills, lost wages, and distress. Without personal liability coverage (or enough), you could be forced to pay out-of-pocket for those expenses if you're found legally responsible.
Personal property: during a thunderstorm, a tree that's located on your property gets knocked over and falls onto your neighbor's home, damaging their roof. Your neighbor could sue you for damages, and again if you're found responsible, you'd be on the hook to pay the bill if you didn't have the proper liability coverage.
What is Covered Under My Homeowners Liability Coverage?
Liability coverage provides financial protection for a few different things; most commonly included are:
Medical bills for visitors
Pain and suffering
Lost wages
Death benefits
Legal cots
Personal liability coverage away from home
What Isn't Included Under Personal Liability?
Your homeowners insurance will cover personal injuries if your policy includes personal liability coverage, which most do. Keep in mind, not all injuries or damages are covered, usually, ones that are caused by negligence and not intentional. It's also important to know that any injuries you or members of your home sustain are not covered either but are instead covered under your health insurance policy. Liability from a car accident is also not included, and your auto insurance policy should cover these claims.
How Much Personal Liability Coverage Do I Need?
It's recommended all homeowners carry anywhere between $300,000-$500,000 worth of liability coverage, with the minimum amount being $100,000. It's essential to consider your net worth because the more financial assets you have, the more coverage you should carry to mitigate any risk of financial loss should someone sue you.
For example, your net worth is $300,000, and you're sued for $200,000 but only carry $100,000 in coverage; the plaintiff can come after any assets you have to make up for the remaining $100,000 worth of damage.
TGSI Tip: If you have assets that total more than $100,000, we recommend carrying an umbrella policy or personal excess liability insurance to serve as a form of supplemental coverage with a higher limit. Each of these policies will help you once you've exhausted your home insurance coverage limits.
So in the scenario above, if you had either of these policies in place, they would kick in to help cover the remaining $100,000, keeping your financial assets safe!
TGS Insurance Can Help Keep You Financially Covered
Talk to a TGS Insurance agent today about your homeowner insurance policy and learn more about your liability coverage options to safeguard you and your financial assets from the unexpected. Our policies come with a standard of $300,000 in personal property protection and can be customized to fit your budget and coverage needs. See why over 15,000 Texans are protected with TGS Insurance by getting your hassle-free home insurance quote now! It takes 15 seconds or less, and all we need is your address.