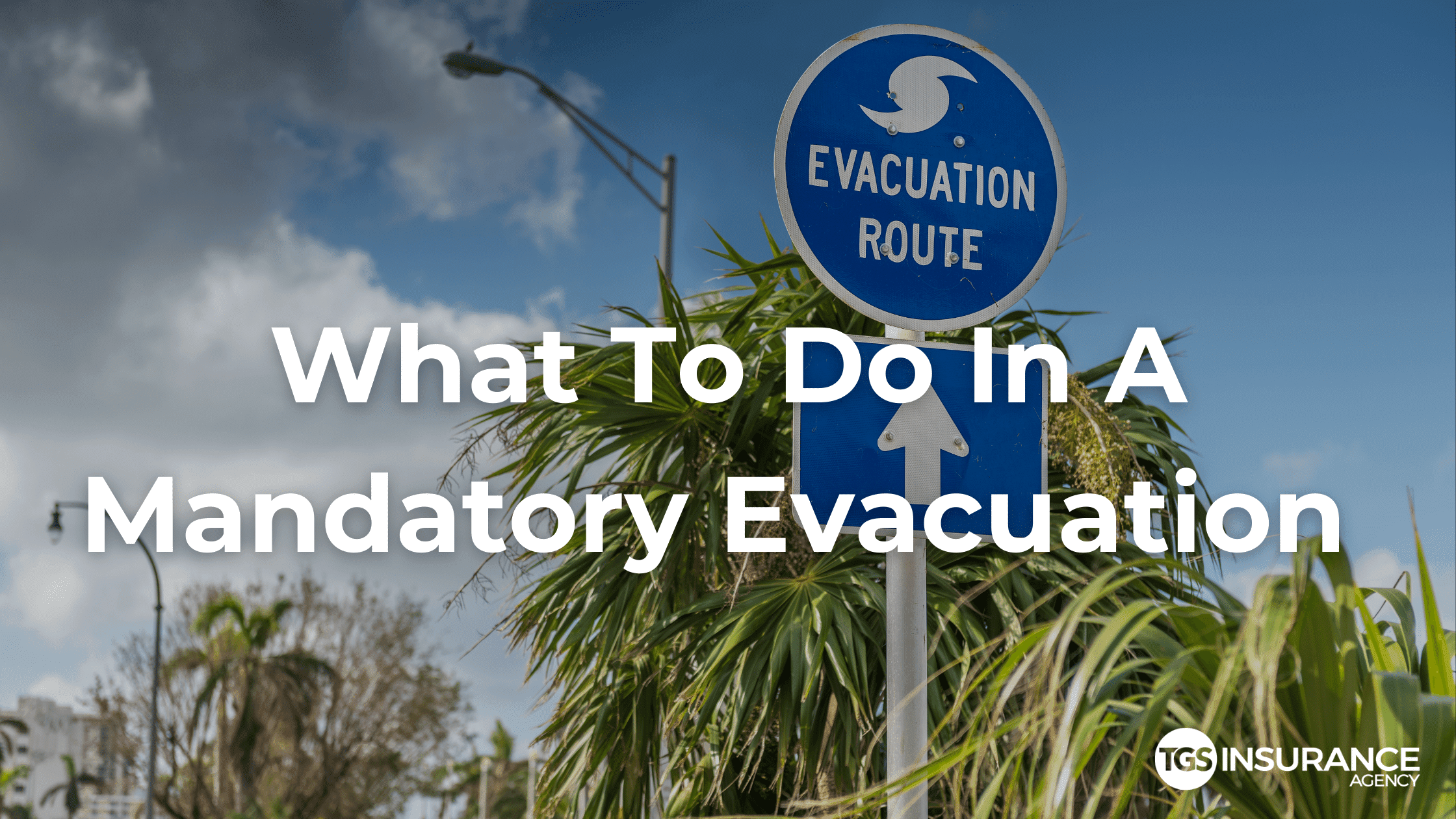 In the event a natural disaster strikes, your city might require a mandatory evacuation to save lives and keep first responders out of danger trying to rescue those who decide to stay behind. When a natural disaster arises, mandatory evacuations are fairly common but can lead to a lot of confusion.
What are you accountable for? Is it illegal if you stay behind? What are your rights during a mandatory evacuation order? Let's clear up the confusion and get some answers. Here is everything you need to know about a mandatory evacuation.
What Is A Mandatory Evacuation?
A mandatory evacuation is a civil order from your city or county meant to eagerly save lives during a natural disaster or emergency. When a mandatory evacuation is ruled, first responders travel from neighborhood to neighborhood to help residents get to safety. After an area is cleared out and you choose to stay behind, you're basically on your own, as first responders most likely won't put their lives on the line for someone who is in an evacuation zone.
Which answers the question of "Is it illegal to stay behind during a mandatory evacuation?"
According to The Reeves Law Group, Texas and North Carolina have laws stating that people who refuse a mandatory evacuation are "civilly liable for the costs of a later rescue, while making it clear that such a rescue may not come at all. If those who don't leave are made to bear the full burden of their choice to stay, there is no real advantage to arresting them and forcing them out."
Shockingly enough, not everyone leaves even with mandatory evacuation in place. A study by the Journal of Transportation Engineering found mandatory evacuations increase the likelihood of evacuation only by six percent.
Why Do Some Individuals Don't Evacuate?
It may be bizarre that some people don't want to leave when a mandatory evacuation is in place, but for some, they don't have a choice but to stay behind. Here are some reasons some individuals don't evacuate:
Missed the warnings
Have disabilities and don't have the proper assistance
Refuse to leave their pets behind
Staying will help minimize losses of the family home and belongings
Don't have anywhere to go
Don't have money for lodging
Survived similar disasters in the past
Fear that it's too late to leave and they will get caught in traffic
While these reasons may be valid if you have the opportunity to get to a safe location, do so responsibly. Preparing for a natural disaster ahead of time can help reduce stress and confusion in an already hectic situation like a hurricane or wildfire.
When Do Mandatory Evacuations Happen?
Natural disasters such as hurricanes, tsunamis, floods, and wildfires may be the reason for a mandatory evacuation order. Surprisingly enough, there are two types of evacuations that can be put in place depending on the severity of the natural disaster. Let's take a closer look at what these two types are:
Voluntary evacuation- This type of evacuation is a suggestion to leave the area. These are enforced when danger is near, but it's not threatening. The purpose of a voluntary evacuation is to reduce gridlock and last-minute chaos within the community,
Mandatory evacuation- These are implemented when the danger is threatening, leaving only a few hours to prepare your belongings and get out safely. By the time mandatory evacuations are in place, the danger becomes a new reality.
If you don't voluntarily evacuate, be sure to prepare your home and the emergency supplies you need in case a mandatory evacuation is implemented, so you don't have to be in a rush when the time comes.
How to Safely Evacuate Your Home
Prepare, prepare, prepare!. Before you hit the road, get your home ready to brace the danger ahead if you are safely able to.
Preparing your home may consist of:
Turning off water, gas, and electricity to avoid more damage if something catches on fire or a pipe burst.
Board up windows and doors
Stock up on emergency supplies
Create an Emergency Evacuation Checklist
Stocking up on water, nonperishable foods, and other emergency supplies in your home is smart if you're staying in place, but you also need an emergency bag ready to go. Having a to-go bag ready ahead of time means it's one less thing you have to worry about during a hectic evacuation. Be sure to pack important documents, supplies for your pets, and other emergency supplies for at least three days.
Before you evacuate, make sure your home is secure to avoid looters. Leave your home carefully and know that everyone in your area is trying to get to their safe destination just as you are. Be patient and know you have done everything you can to make sure you and members of your household are safe.
How TGS Insurance Can Help During A Crisis
Before any disaster, it's your responsibility to ensure you have the proper insurance coverage in place. Be sure to review your home, flood, and windstorm coverage every year to ensure you don't have any coverage gaps and have the proper protection in place. It's important that you purchase flood and windstorm insurance in advance because it takes 30 days for flood insurance to be effective and windstorm coverage can't be purchased when a storm is near.
At TGS Insurance, we take some of that responsibility off your plate by finding coverage that is tailored to your needs and budget. With every homeowners insurance policy we write, we automatically include a 2% wind/hail deductible so each of our clients has peace of mind knowing they are covered. And when it comes to flood insurance, we work with both government policies and over 35 highly-rated insurance providers to find you the flood coverage you need for the lowest rate the market has to offer.
We understand how valuable your time is, which is why our agents take care of everything from start to finish, so you can have a seamless buying experience. Shopping for insurance can be so simple when you choose TGS Insurance!