Comparison Shop Dallas Home Insurance from 35+ Carriers in Seconds
As an independent insurance agency, we're carrier-agnostic. We don't work for one insurance provider, we work for you! When you input your address, we'll instantly shop our bank of 35+ top carriers to find you the best policy at an exceptional rate. 
How Much Does Dallas Homeowners Insurance Cost?
Your Dallas, TX homeowners insurance rates are determined by your home's characteristics. No two homes will have the same rate, because every home (and homeowner) is different. The two biggest contributing factors to your home insurance rate are how much coverage you want and your home's value. Let's take a look at how much you can expect to pay based on what your home's value is:  
| Average Home Value | Texas Department of Insurance Home Averages | TGS Home Insurance Averages |
| --- | --- | --- |
| $100k-$200k | $2,107 | $922 |
| $200k-$300k | $2,458 | $1,216 |
| $300-$400k | $3,526 | $1,598 |
Source: Help Insure from the Texas Department of Insurance. We applied a methodology of a homeowner with average credit, a home between 10-34 years of age, made of brick in Dallas, TX with windstorm coverage.
It's always a great idea to compare how much you're paying for home insurance against the averages. If you're paying substantially less, then you might be underinsured. If you're paying too much, you may be overinsured or just simply overpaying!
What Does Dallas Home Insurance Cover? 
Dallas homeowners insurance gives you peace-of-mind and financial protection from weather-related and catastrophic events for your home and your possessions. Your home insurance policy typically covers your home, detached structures, and personal belongings including furniture, electronics, jewelry (to a specified limit), and clothing, etc. You will also receive financial assistance should your home become unlivable or if someone is injured while on your property.
Most Common Home Insurance Claims Filed in Dallas, TX
It's important to understand how much coverage you have so you can avoid paying out of pocket for damages. The three most frequently filed claims in Dallas, TX are: 
Wind and hail damage

Water and freezing damage 

Theft and burglary 
Most Common Home Insurance Claims Filed in Dallas, TX Based on Amount and Coverage Needed
| Rank | Type of Claim | Average Claim Amount (National Averages) | Type of Coverage Needed for Protection | Average Yearly Cost in Texas | TGS Insurance Yearly Cost |
| --- | --- | --- | --- | --- | --- |
| 1 | Wind & Hail Damage | $11,200** | Wind/Hail Insurance | $1,700 (Will vary depending on how much coverage you want.) | We automatically writ-in a 2% deductible into every policy we write so coverage cost will vary, but is usually $634. |
| 2 | Water & Freezing Damage | $10,849** | Basic home insurance policy | Will vary depending on policy premium. | Will vary depending on policy premium. |
| 3 | Theft & Burglary | $4,391 | Scheduled personal property insurance can be used for specific items. | Scheduled personal property: $100 for every $10,000 insured. | Varies depending on what each individual wants to insure |
Sources: * TWIA, ** Insurance Information Institute
Wind and Hail Damage
It is no surprise that the most common insurance claim filed in Texas is wind and hail damage. Texas, after all, is the most hail-damaged state in the country. Furthermore, the DFW area is commonly called "Hail Alley." Because hail and wind are common perils in the Dallas area, it's important to have the right wind and hail protection on your home insurance policy. Hail and wind insurance will protect your home and personal possessions from wind events such as hail storms, tornadoes, tropical storms, and hurricanes. 
Because of Dallas's proximity to Tornado Alley, the obvious peril for everyone in the area is hail damage. 192,988 Texas homeowners were affected by hail damage in 2019. In Dallas, TX, the city experiences about two to three severe hail storms a year with one of the most damaging years in 2012 when Dallas had 26 reports of hail. The average hail and wind claim in the U.S. is $11,200 but that amount can vary depending on the severity of what needs to be repaired or replaced. 
Hail storms can be unpredictable, which gives homeowners no time to take precautions to protect their homes and leave them with serious roof damage, broken glass, and other costly problems. As a Dallas, TX resident, you need the right wind and hail coverage because without it you could be left paying for those costly repairs out of pocket if the damage exceeds your policy limits. Keep in mind, according to HomeAdvisor the average project cost to repair hail, wind, and storm-related damage can range anywhere between $2,357 to $14,821, sometimes even more if your roof needs to be replaced- which starts at about $4,500 up to almost $30,000. Another thing to consider is if your area is hit hard with a major storm and many homes in the area experience wind and hail damage, construction costs rise because of the high demand for work. Your insurance carrier will not provide more money to help pay for those rising costs, therefore that would be on you as the homeowner to cover. 
At TGS Insurance we automatically write in a 2% hail/windstorm deductible into every policy we write because we want our clients to have the best protection without overpaying for coverage. Your deductible can be easily customized to fit your budget and coverage needs! Based on the average home value in Dallas, TX of $340,000 and a 2% wind/hail deductible, that would be an average cost of $6,800 per year. For a 1% deductible, it would be $3,400 per year. 
Water and Freezing Damage
Water damage due to plumbing issues or frozen pipes is the second most filed claim in the Dallas, TX area and the third most filed claim in the U.S., with about 1 in 50 U.S. homes filing a claim every year. The average Texas claim for water damage is about $5,900 with the U.S. average at about $10,849 per claim according to the Insurance Information Institute. 
Water damage is usually covered under your standard home insurance policy if deemed sudden or accidental. So for example, if a frozen pipe were to burst after taking the proper precautions to protect your pipes during a freeze, you'd be covered. However, let's say you've had a leaky sink for months that caused damage that would be considered negligence therefore would not be covered under home insurance. It's worth noting that if you don't have enough coverage in your home insurance policy to cover your home or personal possessions and you suffer a water damage event, you'd be held financially responsible for any damages or repairs outside of what insurance provides. 
If your home took on water damage that occurred because of a backed-up sewer or drain, or a flood, you would not be covered under your standard home insurance policy. For water backup protection, you'll need a home insurance policy add-on that's known as water backup coverage. It's about $50-$250 per year depending on how much coverage you want, with protection starting at $5,000. At TGS Insurance, we offer this policy add-on for an average of $25 per year. For flood protection, homeowners will need to purchase a flood insurance policy. The average flood insurance policy in Texas is about $634 per year according to FEMA, but TGS Insurance customers pay an average of $528! 
Though water damage and freezing pipes are common issues in Dallas, TX, homeowners aren't left completely out to dry! You can always financially protect your home with the right home insurance policy and policy endorsements. 
Theft and Burglary
In 2019, Dallas, TX experienced 9,210 burglaries and 25,012 theft-related crimes. Burglaries and theft though unfortunately common in the Dallas, TX area are a complete invasion of privacy and sometimes your most valuable and sentimental items are never seen again. While some items can't be replaced, your home insurance can help victims of burglary and theft by providing financial compensation to buy what was stolen. 
The standard homeowners insurance policy covers theft of personal belongings inside and outside your home, so if you are staying at a hotel and your items get stolen, homeowners insurance will cover the stolen times. If your home is vandalized during a break-in, your policy will help cover the repairs. Your personal property coverage ranges anywhere between 20% to 50% of your total coverage limits. So if your homeowners insurance covers your home's structure for $500,000 and your personal property coverage is 30% you would have $150,000 in financial protection for your personal property. Keep in mind though, your home insurance policy will have coverage limits for your personal possessions. So for example, your carrier may only offer up to $5,000 in financial protection for your stolen jewelry. 
Because your home insurance policy only covers stolen items to a certain limit, Dallas, TX homeowners might want to consider adding scheduled personal property to their policy for high-value items such as artwork, jewelry, instruments, or rare collectibles. Scheduled personal property is coverage specific for your high-value items, with certain policy limits. The cost of scheduled personal property coverage will vary depending on what you're wanting to insure but expect about $100 for every $10,000 you're wanting to insure. 
Because the average theft/burglary claim in Dallas, TX is about $4,391, we highly recommend reviewing your home insurance policy to make sure your personal property limits cover your valuables or look into purchasing scheduled personal property if needed! 
TGS Insurance Agency Protects Dallas, TX Homeowners 
It's important for Dallas, TX homeowners to have the proper home insurance because it's your most valuable weapon against common perils in your area. Reviewing your home insurance policy for the right coverages will help you stay knowledgeable regarding what protection you do and don't have, and know what gaps you may need to fill. 
At TGS Insurance, we want to help Dallas, TX homeowners feel at ease knowing their home insurance policy has the right amount of coverage for their needs at a super low rate. We don't believe good coverage should cost a lot, which is why we shop your home insurance policy across our suite of 35+ A-rated (or better) carriers to find you a policy that's perfectly balanced with the protection you need for your Dallas, TX home at a great price. We take into account your area's most commonly filed claims and craft your policy to offer protection for each. We don't just stop there, we'll handle the entire enrollment process from start to finish and even shop your rate every year to ensure you're always paying the lowest amount possible. 
Zip Codes in Dallas, TX We Cover:
| | | | | | |
| --- | --- | --- | --- | --- | --- |
| 75201 | 75222 | 75242 | 75267 | 75336 | 75374 |
| 75202 | 75223 | 75243 | 75270 | 75339 | 75376 |
| 75203 | 75224 | 75244 | 75275 | 75342 | 75378 |
| 75204 | 75225 | 75245 | 75277 | 75346 | 75379 |
| 75205 | 75226 | 75246 | 75283 | 75350 | 75380 |
| 75206 | 75227 | 75247 | 75284 | 75353 | 75381 |
| 75207 | 75228 | 75248 | 75285 | 75354 | 75382 |
| 75208 | 75229 | 75249 | 75286 | 75355 | 75386 |
| 75209 | 75230 | 75250 | 75287 | 75356 | 75387 |
| 75210 | 75231 | 75251 | 75294 | 75357 | 75388 |
| 75211 | 75232 | 75252 | 75295 | 75359 | 75389 |
| 75212 | 75233 | 75253 | 75301 | 75360 | 75390 |
| 75214 | 75234 | 75258 | 75303 | 75363 | 75391 |
| 75215 | 75235 | 75260 | 75310 | 75364 | 75392 |
| 75216 | 75236 | 75261 | 75312 | 75367 | 75393 |
| 75217 | 75237 | 75262 | 75313 | 75368 | 75394 |
| 75218 | 75238 | 75263 | 75315 | 75370 | 75395 |
| 75219 | 75239 | 75264 | 75320 | 75371 | 75396 |
| 75220 | 75240 | 75265 | 75323 | 75372 | 75397 |
| 75221 | 75241 | 75266 | 75326 | 75373 | 75398 |
Don't see your zip code listed? Don't worry, as long as it's in Texas, we've got you covered!
---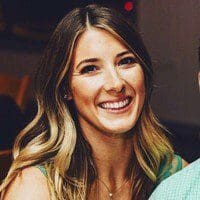 Katherine Rosario | LinkedIn
Katie has been in the marketing industry for over 10 years and has a strong passion for writing great content. She has been writing for TGS Insurance Agency for three years and strives to make every piece of content she works on informative and easy to read. In her spare time, she enjoys baking and spending time with her family.