Start Your Free Landlord Insurance Quote Now
Texas Landlord Insurance
Texas Landlord insurance provides peace-of-mind to property owners when renting out their properties. Whether you rent out many properties or just one, TGS Insurance has your back. We can assist you in finding the perfect coverage for your insurance needs so you can always rest assured that you're completely covered in any event.
Types of Texas Landlord Insurance Coverage
Depending on your policy, your coverage may include some or all of the following types of coverage for your rental property.
Liability coverage: This coverage aids you in medical or legal expenses in the event your renter or a guest experience an injury on your property. For example, icy walkways or architectural damage.
Property coverage: This type of protection covers your property if it encounters a natural disaster, vandalism, gas leak, or reckless renters.
Loss of income coverage: If your property becomes unfit to live in and runs into mold damage, termites, or a sinkhole, etc, then this type of coverage will financially reimburse you to help cover the cost a renter would usually pay you for your rental property.
What is Not Covered by Landlord Insurance?
Landlord insurance is a reassuring safeguard for owners to rent their property and is there to cover unpredictable losses, but it doesn't cover everything. Below is a list of claims that are not usually covered by landlord insurance.
Maintenance repairs: If an appliance stops working like an oven or dishwasher, landlord insurance will not cover the repairs or the money to purchase a new one.
Careless Tenants: Irresponsible tenants who neglect to properly take care of your rental property sometimes aren't always covered by landlord insurance. Property owners might have to look into extra protection from these types of claims.
Renter's Personal Property: If there is damage to the tenants' personal property that resulted from the landlord neglecting the rental home, it will not be covered under landlord insurance. We recommend that you require all of your tenants to obtain renters insurance to protect their personal belongings.
Flooding: Regardless if a flood happens because of natural causes or if it is an accident, you will have to purchase flood insurance to cover those specific damages.
What is the Average Cost of Landlord Insurance in Texas?
Landlord insurance can range from $900-$2,000 a year. Typically, landlord insurance cost about 25% more than your average homeowners policy. If you live in a bigger metropolitan area like Houston, Dallas or Austin, then expect higher policy rates. You will also want to consider the type of property you will be renting. Whether you are renting out a house, apartment unit, condo, mobile home or townhome the insurance policy for each will be different.
Factors That Affect Landlord Insurance Rates in Texas
Most insurance companies have come to the conclusion that landlords encounter more risks when they rent out their property. This is because rental properties have a higher statistical occurrence of claims than primary properties. There are a variety of factors that determine the cost of your landlord insurance in Texas, but below is a list of categories that insurance companies typically take into consideration when preparing your policy:
The location of your rental property
Date on when you purchased the property
Any upgrades or improvements that have been added to the property
Your claim history records
Safety equipment, for example, alarm system or fire alarm
Do I Need Landlords Insurance by Law in Texas?
Landlord insurance is not required by law in the state of Texas, but it is a safe way to protect yourself if you are renting and managing a personal property. It is crucial to understand that your homeowners policy will probably not cover any losses or damages to your rental property.
Ready For A Quote?
Our team will find you the best insurance policy in your area that will save you money. Tell us what you're needing and we will assist you in finding the best-fit insurance policy.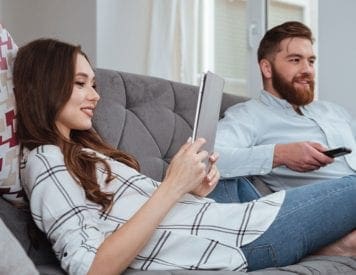 Landlord Insurance FAQS:
Is landlord insurance the same as building insurance?
No, landlord and building insurance are different in a few ways. Landlord insurance protects owners from events that cause a loss of rental income, harm, or burglary inside the property. For example, tenants leaving without notice or if your property becomes unlivable due to mold or fire damages. In contrast, building insurance covers property owners against loss to the property's structure. This goes beyond the actual property itself and covers the garage, shed, or pools. Some examples of what building insurance covers are: fire, storm damage, lightning strikes, or water damage.
Does landlord insurance cover tenant damage?
In some cases, landlord insurance protects accidental tenant damages that could possibly happen to your rental property. However, if you require your tenants to obtain renters insurance, then their policy could compensate you with their liability insurance policy, which reimburses you for property damages from your tenant.