Start Your Free Motorcycle Insurance Quote Now
Texas Motorcycle Insurance
Motorcycle insurance offers financial guardianship to help you when you encounter accidents, damages, or theft. It also offers liability protection in the event you are at fault for someone else's injuries or damages to their personal property. Motorcycle insurance isn't limited to just motorcycles, it also provides coverage for choppers, fast street bikes, mopeds, and Segways.
Types of Motorcycle Insurance Coverage
Motorcycle insurance policies consist of a variety of different types of coverage options, these include:
Liability insurance: covers injuries and property damage that you may cause to other people involved in an accident that you are at fault for
Collision coverage: Covers damages (minus your deductible) to your motorcycle from an accident with another vehicle or an object, regardless of whose fault it is.
Comprehensive protection: Covers any harm to your bike that was not caused while riding, such as vandalism, theft, or a fire. This coverage also covers animal collisions.
Personal injury protection (PIP): Covers medical bills for injuries that you, your passenger, or a pedestrian may suffer in an accident that you are involved in, regardless of who is at fault.
Uninsured/underinsured motorist coverage: Covers injuries to you and/or damages to your property if you get into a motorcycle accident caused by another person who doesn't carry insurance or their insurance policy doesn't cover enough for the damages.
Original equipment manufacturer (OEM) part coverage: Assures the repairs to your bike will utilize the maker's original parts.
Accessories or added equipment protection: Works similarly to comprehensive protection, but also covers the expenses if your bike contains additional accessories that get harmed in an accident.
Towing and Labor Coverage: Compensates you for the expenses of towing and similar labor if your bike breaks down or if you get into a wreck.
Rental reimbursement: Helps in covering the expenses of a rental if your motorcycle is in the process of getting fixed or is stolen.
Do You Need Motorcycle Insurance in Texas?
Yes, motorcycle insurance is mandatory in the state of Texas for all riders. In Texas, motorcycle drivers have to acquire a minimum of $30,000 in protection for each person injured in an accident, or up to $60,000 for all injuries. In addition, bikers must all have a minimum of $25,000 for property damage per accident.
Medical expenses and uninsured motorist protection aren't required to ride a motorcycle in Texas, but we advise that you consider them when customizing your policy. If you are involved in an accident, then these types of coverages protect your injuries or loss of property.
How Much is Motorcycle Insurance in Texas?
Texas has one of the highest standard motorcycle insurance policies of any state. The average price in Texas is around $749 a year or $62 a month.
However, the actual cost of your policy will depend not only on the types of coverage you decide to go with but also depends on a few independent factors such as:
Your location
Your age
Your driving record
The age of the motorcycle
The style/type of motorcycle
Typical usage
Storage of the motorcycle
Ready to Compare Quotes?
If this is your first time purchasing motorcycle insurance or you are looking to switch, you might have a few questions. A TGS Insurance agent is ready to help and answer all of the questions you might have. We will take the time to get to know you and your insurance needs to figure out what type of policy will work best for you.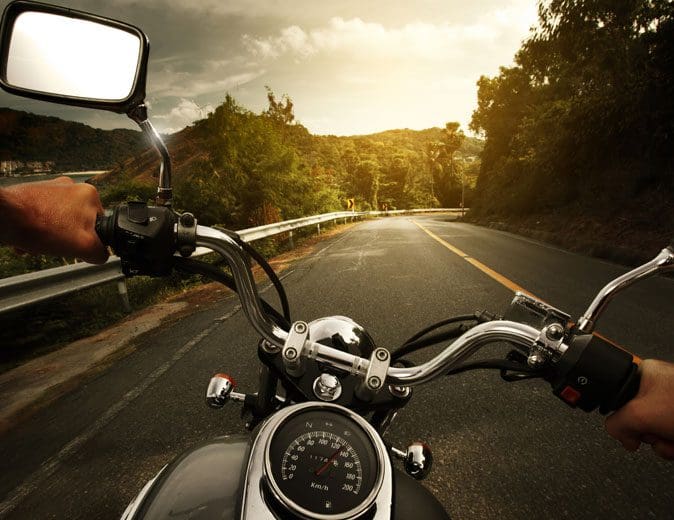 Recent Motorcycle Insurance Articles:
Motorcycle Insurance FAQs
Do I need a motorcycle license to get insurance?
Yes, in the state of Texas a motorcycle license is required to operate a bike. You will have to acquire a Class M license.
Does motorcycle insurance cover my passenger?
Most motorcycle insurance policies do not cover your passengers. If you want protection for them, then you will have to purchase motorcycle guest passenger liability coverage to guarantee your rider is protected.