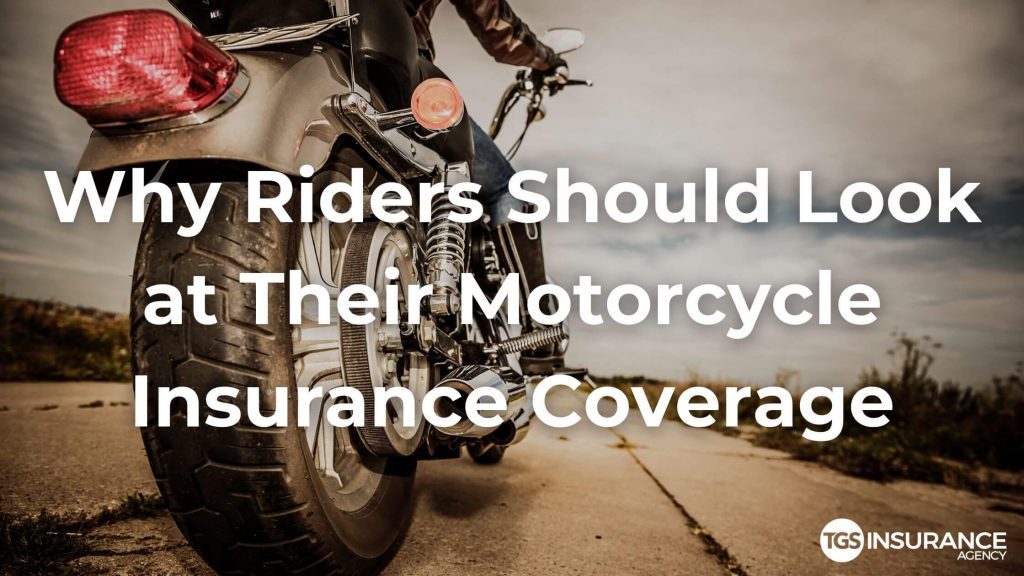 Motorcycle insurance is sometimes a "set it and forget it" thing because while it's great to have protection, you'll likely never use it unless something goes wrong. As a result, responsible riders hit the road with their coverage as an afterthought. Understanding your motorcycle insurance coverage, however, is important to get the most out of your coverage.
Even the most seasoned veteran may miss an important detail in their coverage if they are not familiar with it. There are plenty of reasons riders should look at their coverage ranging from saving money to getting the most out of your coverage and more. Let's review some of the benefits you'll gain by taking the time to look over your motorcycle insurance coverage.
Your Coverage or Needs May Change Over Time
There are several changes you may experience as a rider as time goes on. These changes can affect how you are covered and the overall cost of your insurance premium. Some of the most common changes riders experiences include:
The amount of coverage required.
The number of motorcycles you need to be insured.
You've moved to a different area.
A change in your life, such as purchasing a home, opening up the opportunity to bundle other insurance policies.
Being underinsured can lead to coverage gaps which means if you need to file a claim, you may have to pay for the loss out-of-pocket. If you are overinsured, you're spending your hard-earned money on coverage you're unlikely to use. Taking the time to look over your motorcycle insurance coverage can help you identify the changes in your life and how they affect your coverage needs.
Riders May Miss Out on Great Motorcycle Insurance Discounts
Saving money on your motorcycle insurance is what every rider wants. Protection is crucial to staying legal and avoiding uncomfortable financial situations in the event of a loss, but paying your premium can be a drag. Check out some of these motorcycle insurance discounts you may be eligible for:
Bundling is a great way to receive a discount on your coverage. If you combine your home insurance or auto insurance with your motorcycle insurance policy, you can see tremendous savings all-around.
Similar to bundling, having a policy with multiple bikes insured can also lead to savings known as a multi-cycle discount.
Safety is key, which is why many insurance brands offer discounts for riders who complete motorcycle rider courses.
Some insurance carriers provide discounts for riders who are part of an organization of riders.
You may also see discounts related to having a clean driving record.
Everyone is different and the qualifications you may have for discounts are likely different from other riders and vice versa. Speaking with your insurance agent can help you find the best discounts for your specific needs. Contact an TGS Insurance agent who is ready to help you maximize your discounts and help you save on your protection.
Review Your Motorcycle Insurance to Stay Informed on Benefits
Discounts aren't the only thing riders may miss out on. Some motorcycle insurance policies provide value through policy benefits that can help you during your time of need. Even if you don't file a claim, there are benefits for riders that can help you get through difficult times. A popular example is motorcycle roadside assistance. In situations where you may find that you need a tow, a new tire, or a tank of gas, roadside assistance can help you get out of a tight jam. The road can be a beautiful place but nobody wants to be stuck on the side of the road with a busted bike. Be sure to look at your motorcycle insurance coverage to review the benefits you may otherwise miss out on.
TGS Insurance Helps Riders Find Motorcycle Insurance for Less
Protecting yourself and your bike is important and thanks to our 35+ top-rated insurance carriers, we have plenty of options to find coverage that keeps you protected for less. At TGS Insurance, our clients receive world-class customer service. We help riders keep rates low thanks to our ability to comparison shop rates among great insurance carriers and bundling. Our agents increase your savings further by getting to know you and your coverage needs to identify any and every discount you qualify for. Hit the open road with confidence by enrolling with TGS Insurance. Discover how much you can save on motorcycle insurance coverage today!