Start Your Free Condo Insurance Quote Now
Texas Condo Insurance
Condominiums have progressively become the more prominent housing choice in Texas's metropolitan areas and owning vacation condos continue to be popular among Texans. Whether your condo is your primary home, a vacation home, or a rental, you will need to understand the types Texas condo insurance coverages available.
Condo insurance, also known as HO-6 insurance, provides coverage for personal liability and living fees if your condo becomes unlivable. They also have policies called wall-in protection for your particular unit, while the condo association's policy protects the shared areas of the entire building.
Knowing the ins and outs of condo insurance can seem overwhelming, but we are here to help. TGS agents are ready to serve you and your condo insurance needs!
What Does Condo Insurance Cover in Texas?
To fully understand the type of coverage you will need, it is important to understand the type of coverage your condo association or HOA has to protect the entire building and common areas. They are responsible for providing coverage on the common areas, the exterior of the building, as well as elevators and hallways. The price of the master policy is split between all of the condo owners, typically in the form of HOA fees. Below are three types of coverage the master policy protects:
All-in coverage: This coverage, also called inclusive coverage, covers all common areas in the event they need renovations or improvements.
Bare walls coverage: Covers any property that is jointly owned by the condo association such as the structure of the building, as well as fixtures and furnishings in the common areas.
Single entity coverage: Similar to the protection bare walls coverage, it ensures all the built-in property like the fixtures in each distinctive unit.
Knowing what's included in your master insurance policy is important because it affects the price of your condo insurance. Before you purchase your condo insurance, be sure to ask for the declarations page for the master insurance policy to see what type of coverage they are providing, so your TGS Insurance agent can help build you a policy that covers any gaps.
After determining the type of coverage your master policy protects, then you'll need to understand the types of coverage you can purchase within your own policy to protect your condo unit. Below are the types of condo coverages you can obtain:
Building Property Coverage: Protects the unit itself, including walls and fixtures.
Personal Property Coverage: Covers the furniture, electronics, and other moveable objects.
Personal Liability Coverage: This covers the legal or medical expenses from a claim or lawsuit when you are at fault.
Loss of Use Coverage: Helps pay for the costs in the event your condo becomes inhabitable due to an incident.
Loss Assessment Coverage: This protects you from paying out of pocket if your condo association requests a special evaluation for costs related to an insurance claim that doesn't involve your condo itself.
How Much Does Texas Condo Insurance Cost?
The average annual price for condo insurance is about $740, but depending on where you live that number can fluctuate. Texas condo insurance policies can sometimes run higher because Texas has more hurricanes and tornadoes than other states. There are a few factors that can determine your price including:
Your condo association's master policy
Location
Credit history
The condo's age and condition
How much protection you are wanting
Deductible amount
Condo insurance discounts (bundle deals)
Is Condo Insurance Required in Texas?
Yes, in Texas, if you own a condo and pay a mortgage on it, then you are required to have condo insurance. However if you just rent a condo, then you're not required to have condo insurance, but we highly recommend you acquire a basic policy to cover you in any unforeseen event.
What's the Difference Between Homeowners Insurance and Condo Insurance?
The major difference between homeowners insurance and condo insurance is the amount of coverage each type of policy needs. When you purchase a home, you are accountable for the interior and exterior of the house, such as the front and backyard, garage, and any type of structure on your property. In contrast, owning a condo means you are typically only responsible for the inside of your specific condo unit and the property you put in it.
How to Buy Condo Insurance (HO-6)
You can purchase condo insurance by visiting any insurers' website, or you can use the experts at TGS Insurance. Our team will work diligently to shop your policy through a number of A-rated or better carriers and ensure you get both the best coverage and rate available.
You can get a hassle-free quote by providing us with some basic information online or by giving us a call at 1-855-771-4509. We take the hassle out of shopping for insurance and will shop your rate year after year to ensure you're always paying the lowest price possible, without sacrifice in coverage.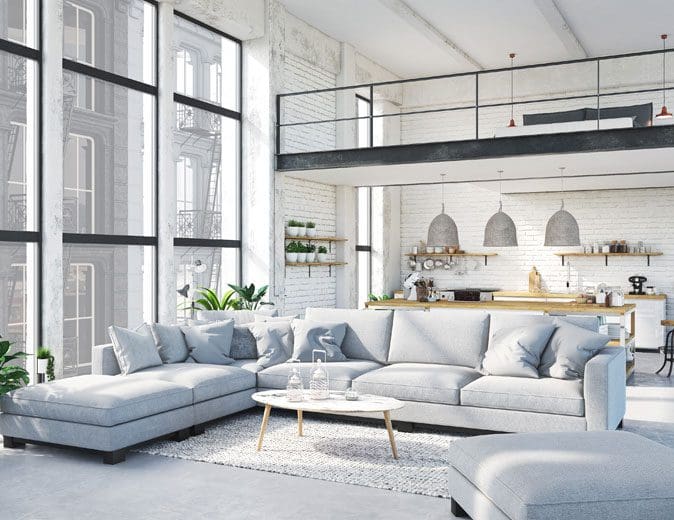 Recent Condo Insurance Articles:
Condo Insurance FAQs
Does condo insurance cover water leaks?
No, your condo insurance does not cover water leaks. It might cover damages if there is sudden accidental harm to your unit. You are typically covered for the following water-type accidents:
Plumbing
Water Heater
Appliances
AC systems
Do condo HOA fees include insurance?
Yes, HOA fees include insurance for damages to the common areas of the building and the exterior of the building as well.