Groves Home Insurance Made Easy: We Shop. You Save.
Comparison Shop Home Insurance in Groves from Multiple Carriers in Minutes!
Most homeowners fail to shop their home insurance policy, more than 56% of all homeowners, in fact. This can result in homeowners missing out on substantial savings. Here at TGS Insurance, we automatically shop over 35 home insurance carriers that are A-rated (or higher!) for homeowners in Groves to always find the best coverage at the lowest rate for our policyholders! 
How Much is Home Insurance in Groves, TX?
The average cost for homeowners insurance in Groves, TX is about $1,173 per year.  At TGS Insurance, our average customer saves $870 annually! Don't wait to see how much you could be saving. 
Comparing the Average Cost of Homeowners Insurance in Groves By Dwelling Coverage Limit
| Coverage Level | Average Annual Premium |
| --- | --- |
| $75k Dwelling | $728 |
| $150k Dwelling | $1,052 |
| $200k Dwelling | $1,153 |
| $350k Dwelling | $1,641 |
*Information used from Help Insure from the Texas Department of Insurance. We applied a methodology of a homeowner with average credit, a home between 10-34 years of age, made of brick in Groves, TX.
How Much is Flood Insurance in Groves?
The average cost of flood insurance in Texas is around $634 per year but could vary depending on the location of your home. Groves, TX is just outside of Port Arthur where flood insurance policies could average a bit higher due to the proximity to the coast.  
There are a few factors that determine the price of flood insurance:
Where your home is located

How much your home is worth

Flooding risk to your home

The amount of your deductible
Are Floodplains Changing in Groves?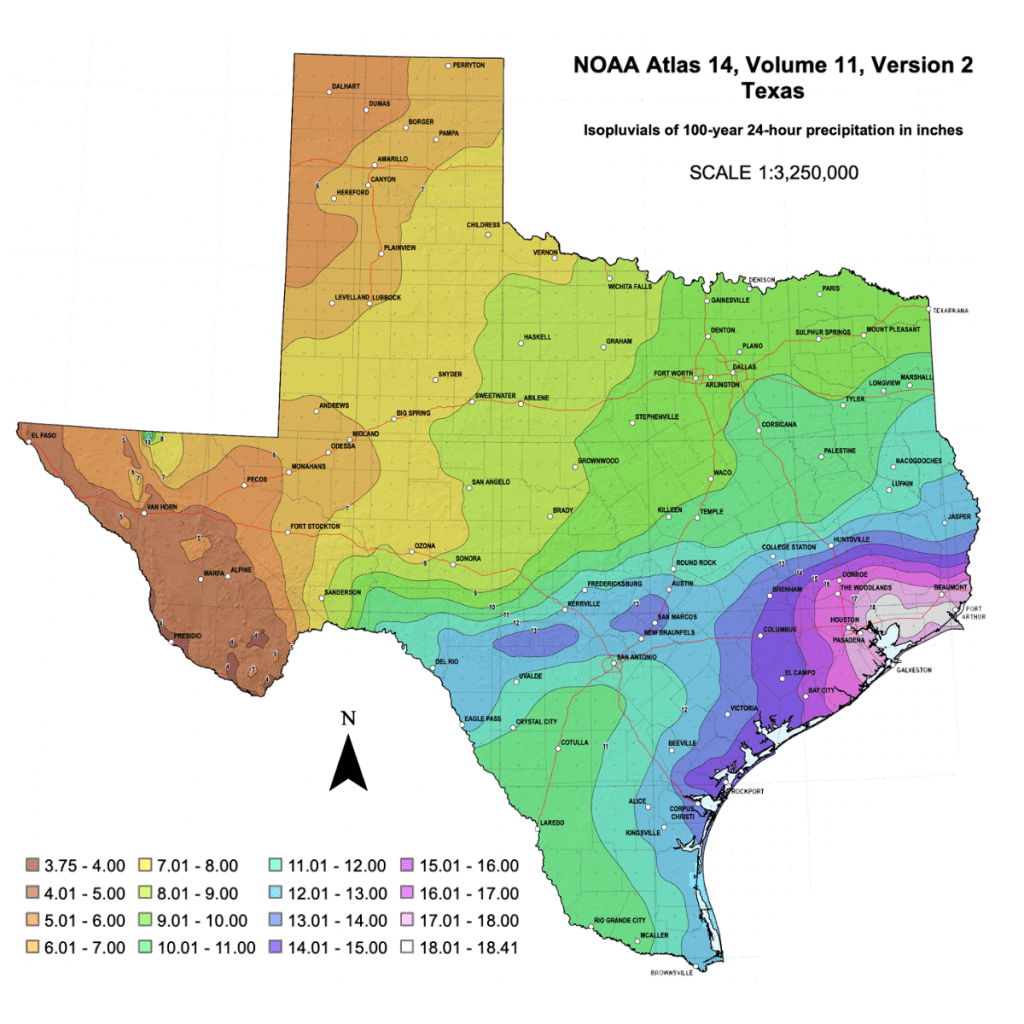 Groves, TX gets an average of about 59 inches of rain each year, well above the US average of 38 inches of rain per year. During Hurricane Harvey, Groves, TX recorded over a mindblowing 60. 5 inches of rain! New precipitation maps released by the NOAA have increased the threshold for a 100-year flood in Groves by 4 inches! Based on this new data, there is potential that floodplain maps could require updates to the 100-year floodplain which would likely expand the number of homes with increased home insurance rates from being in a flood plain. 
Regardless of what FEMA decides to do with this new data after further analysis, it's important to remember that more than 20-25% of all flood insurance claims made during the aftermath of Hurricane Harvey were from those homeowners living outside of a flood zone. Homeowners living in Groves, TX are vulnerable to tropical storms and hurricanes, making flood insurance an imperative tool for protecting your home whether you live inside or outside of a flood zone. Homeowners should always consider a flood insurance policy to protect their property from flood events. 
Additional Home Coverages:
Windstorm Insurance: Located right along the Gulf Coast, Groves, TX knows the power and destruction that windstorms can bring. Windstorm insurance policies usually come as separate coverage that can be added on to your home insurance policy. It protects your home and personal property in the event of a tornado, hurricane, or tropical storm in your area from the damage these storms may bring.
The TGS Difference: We believe your home should be covered for any event, especially windstorms. Our standard Groves, TX homeowners insurance policies come with a 2% windstorm/hail deductible automatically written-in. TGS Insurance will customize your home insurance coverage by adding or subtracting windstorm protection based on your needs.
Hailstorm Insurance: Ranking #1 in the country for hail damage (2017-2019), Texas is no stranger to hail, but depending on your homeowners insurance policy, hail damage might not be covered as a result of Groves, TX's location in relation to the Texas coastline.
The TGS Difference: We protect our clients from hail damage by automatically writing-in hail protection as part of their standard Groves, TX home insurance policy. This coverage comes with a 2% hail/windstorm deductible that can be customized as desired for your coverage needs.
Flood Insurance: Groves, TX is around 13 ft above sea level, a very low elevation that should be expected of a coastal city. Homeowners that wish to stay protected must seriously consider purchasing a flood insurance policy to protect from the ongoing threat of flooding. Flood damage is not covered by your homeowners insurance. This is a misconception that is often unknown by homeowners until it is far too late. Flood insurance protects your home and personal belongings from flood events during hurricanes, tropical storms, or other heavy rainfall events.
The TGS Difference: We make sure that our clients receive the best coverage for the lowest rate by shopping for flood insurance rates through both FEMA and private insurers. This allows us to always find the best rate available without missing coverage for our policyholders.
Bundle Your Policies for Added Savings!
You can bundle your homeowners insurance with an auto insurance policy as an easy way for you to save money and stay protected. Bundling helps our customers in Groves, TX save more and consolidate their policies. By purchasing two policies from the same insurance carrier, our customers save up to 25% every year on their premiums! 
TGS Insurance makes it easy to bundle your home and auto policies in Groves, TX. Working closely with 35+ highly-rated insurance providers, we help save you money by ensuring that you receive the best bundling options for your home and auto with the best coverage options at the lowest price! 
Zip Codes in Groves, TX That We Insure:
Don't see your zip code listed? Don't worry, as long as it's in Texas, we've got you covered!