Pasadena Home Insurance Made Easy: We Shop. You Save.
Comparison Shop Home Insurance in Pasadena, TX from Multiple Carriers in Minutes!
When you don't shop your homeowners insurance policy and compare rates when it's time to renew, you could be missing out on huge savings! Over 56% of people don't shop their policy because it's time-consuming and can be quite the hassle, but not with TGS Insurance. Our team of agents will shop and compare your policy for you across 35+ carriers to find you a better deal in a snap! All we need is your address, no endless questionnaires or forms- it's that easy. 
How Much Does Home Insurance in Pasadena Cost?
The average cost for home insurance in Pasadena is about $1,177 per year. Our average Texas customer at TGS Insurance saves $870 per year when they shop their insurance through us! 
Comparing the Average Cost of Homeowners Insurance in Pasadena, TX By Dwelling Coverage Limit
| Coverage Level | Average Annual Premium (incl. Wind Coverage) |
| --- | --- |
| $75k Dwelling | $1,784 |
| $150k Dwelling | $2,515 |
| $200k Dwelling | $3,009 |
| $350k Dwelling | $4,423 |
*Information used from Help Insure from the Texas Department of Insurance. Calculations are based on the following assumptions: a homeowner with average credit, a home between 10-34 years of age, made of brick in Pasadena, TX. Includes wind coverage.
How Much is Flood Insurance in Pasadena, TX?
The average cost for flood insurance in Pasadena, TX is about $493 each year. At TGS Insurance our Pasadena, TX customers pay about $389, which means they are saving $104 per year on flood insurance! 
Are Floodplains Changing in Pasadena?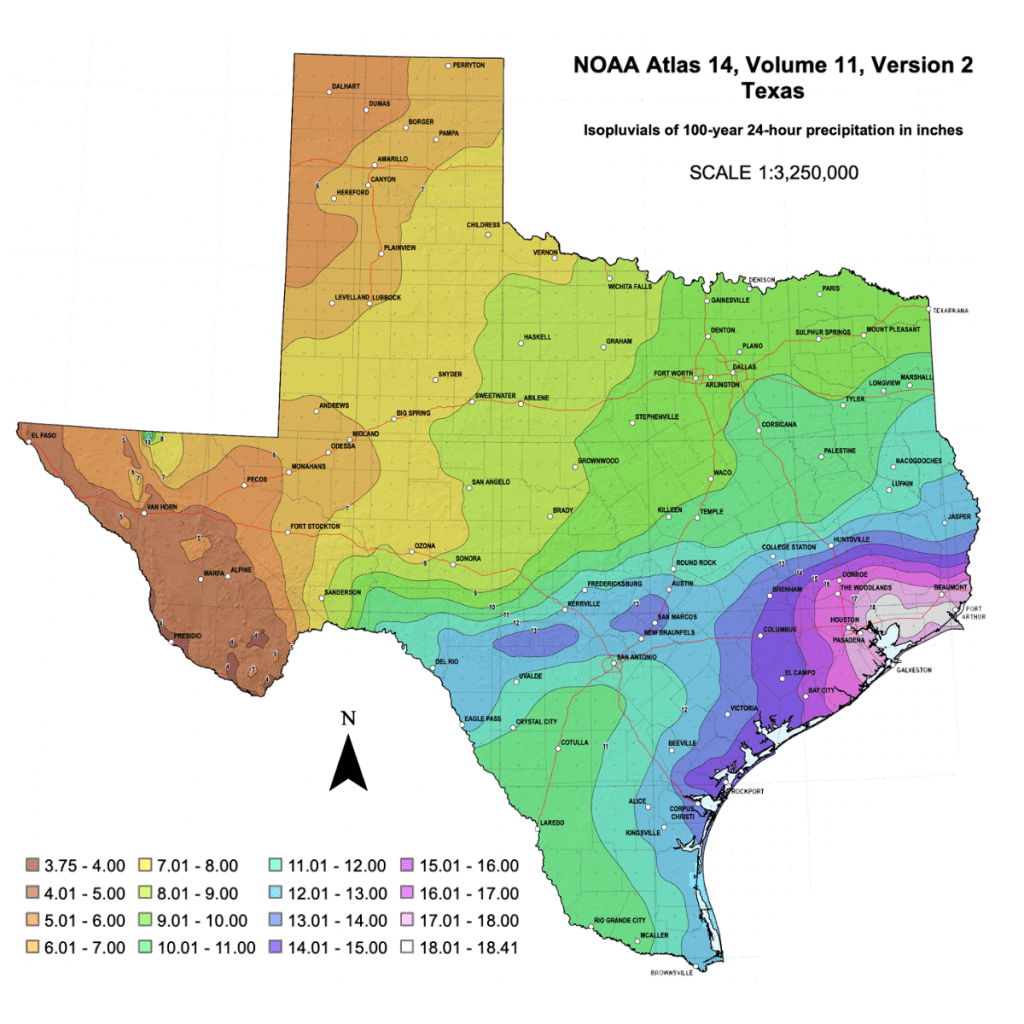 Since Pasadena, TX is located near the coast of Trinity Bay, homeowners are more at risk of experiencing flooding because of the sheer number of hurricanes, tropical storms, and even heavy rainstorms that can come in through the Gulf of Mexico. Pasadena, TX gets about 53 inches of rain per year, which is 13 inches above the state average! New precipitation maps released by the NOAA have increased the threshold for a 100-year flood in Pasadena by 4 inches which may result in more homes falling in flood plains if FEMA uses the new data to create new flood plains! Regardless of whether FEMA shifts the floodplains or not, the Tax Day Flood, Hurricane Harvey, and even Hurricane Beta showed us that regardless of where you live, your home is vulnerable and flood insurance is a must. 
Additional Coverages for Your Pasadena, TX Home Insurance Policy 
Flood Insurance: Pasadena, TX homeowners are far too familiar with how devastating flooding can be. Hurricane Harvey caused 4,610 Pasadena, TX homes to flood out, so it's imperative that Pasadena, TX homeowners consider purchasing flood insurance. Flood damage is not covered under your homeowners insurance policy and a flood insurance policy would protect your home, detached structures, and personal belongings should they take on flood damage. The average policy in Texas is about $634 per year but can vary depending on where you live. Just an inch of water can produce $25,000 in damage and a flood insurance policy is just a small price to pay for peace-of-mind.  
The TGS Difference: We shop your flood insurance through FEMA and other private insurance providers so we can offer you the best policy available at a great rate!  
Windstorm Insurance: Homes that are near the Texas coastline most likely won't be protected from windstorm damage by the standard homeowners insurance policy, forcing some to purchase a separate windstorm insurance policy. Windstorm coverage protects your home and personal belongings from gusty storms like hurricanes, tornadoes, and even winds from violent thunderstorms. The average cost for windstorm insurance in Texas is about $1,600 per year.
The TGS Difference: We want each of our Pasadena, TX customers to be fully covered, so that's why we always include windstorm coverage in each of our homeowners insurance policies with a 2% windstorm/hail deductible
Hailstorm Insurance: Texas ranked #1 on having the most hail storms in the country and Pasadena, TX had 7 hail storms in 2019. Typically, hailstorm coverage is included in your homeowners insurance policy, but since Pasadena is so close to the Texas coastline your home might not be protected. 
The TGS Difference: We include a 2% windstorm/hail storm deductible into every single homeowners insurance policy we write. We do this because we want our Pasadena, TX customers to have the most protection without having to break the bank.
Bundle and Save Even More on Your Pasadena, TX Homeowners Insurance!
Did you know if you bundle your home and auto insurance together, you have the opportunity to save anywhere from 5% to 25% each year on your premiums? 
TGS Insurance makes it easy for our customers to bundle and save on their homeowners and auto insurance policies. We shop your policy through 35+ highly-rated insurance companies, so you won't have to stress about trying to find the best price and coverage. We do all the hard work for you, so you don't have to! 
Zip Codes in Pasadena, TX That We Insure:
| | | | | |
| --- | --- | --- | --- | --- |
| 77015 | 77059 | 77502 | 77504 | 77506 |
| 77508 | 77586 | 77058 | 77501 | 77503 |
| 77505 | 77507 | 77536 | | |
Don't see your zip code listed? Don't worry, as long as it's in Texas, we've got you covered!