Start Your Free Windstorm Insurance Quote Now
North Carolina Windstorm Insurance
In North Carolina, the weather can be quite unpredictable. From devastating hurricanes to tornadoes in the Carolina Alley, residents are no strangers to wild weather. Because of the varying climates and storms in North Carolina, being completely covered is vital. Windstorm insurance is not always part of your home or flood insurance policies, so asking your agent what coverage you have is so important.
Key Takeaways
Windstorm insurance can cover damage from hurricanes, tornadoes, hail, high winds, and wind-driven rain.
Windstorm insurance is not covered in a standard home insurance policy.
Over 20 counties in North Carolina are at risk for severe damage from windstorms.
Table of Contents
What is Windstorm Insurance?
Windstorm insurance goes by many names. You may know it as just windstorm, wind and hail, or hurricane insurance. It is a specific policy outside your homeowners insurance designed to cover damage caused by tornadoes, high winds, or hail. Harsh weather conditions are almost inevitable in the Tar Heel State, so having your most precious purchase properly covered is so important- and having windstorm insurance is a huge part of that.
Does North Carolina Require Windstorm Insurance?
No, North Carolina does not require windstorm insurance. Actually, it is one of the few states that does not require residents even to have homeowners insurance. However, your individual mortgage companies may require you to have home insurance. Having windstorm insurance is so important because over 20 counties are at risk of damage from windstorms (tornadoes, hurricanes, hail, etc.).
At-risk counties in North Carolina include:
Beaufort
Brunswick
Camden
Carteret
Chowan
Craven
Currituck
Dare
Hyde
Jones
New Hanover
Onslow
Pamlico
Pasquotank
Pender
Perquimans
Tyrrell
Washington
What Affects the Cost of Windstorm Insurance?
When it comes to obtaining a windstorm policy, the largest influence in price and what coverage amounts you will be required to get is your location. If you are in an area that is frequently affected by tropical storms, tornadoes, and other high-wind storms, then your windstorm insurance will cost more. Talking with an agent is the best way to know how much you will pay for windstorm insurance in your area. There is some influence in price based on the carrier you choose to go with. As always, insurance is customizable and different for every household. Here at TGS Insurance, we strive to get you the perfect one-of-a-kind policy that is within your budget.
How to Get North Carolina Windstorm Insurance
If you are in a high-risk area of North Carolina, getting a proper windstorm policy can be a difficult and frustrating process. You can even get denied coverage from private insurers. But that is not the case with us! We work with over 55 top-rated carriers to get you the perfect windstorm policy. Regardless of your situation, our independent agents will help you understand your insurance needs and find the best rate for your windstorm policy.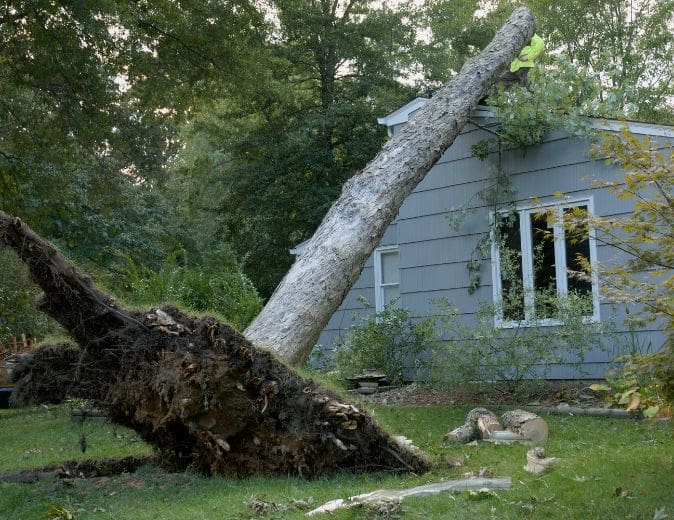 Learn More About Windstorm Insurance in North Carolina:
Coastal Property Insurance Pool (CPIP) Windstorm Insurance Explained
North Carolina Windstorm Insurance FAQs
If I already have homeowners insurance, do I need windstorm insurance?


Yes, in 19 coastal states, including North Carolina, wind insurance is a separate policy from homeowners.
Does Windstorm Insurance cover hurricanes?

In North Carolina, you need a combination of policies to cover your home and belongings from a hurricane properly. You need homeowners, flood, and windstorm coverage- which our agents can help you find!
Does windstorm insurance cover hail?

Yes, windstorm insurance covers your home and personal belongings from a hail storm.