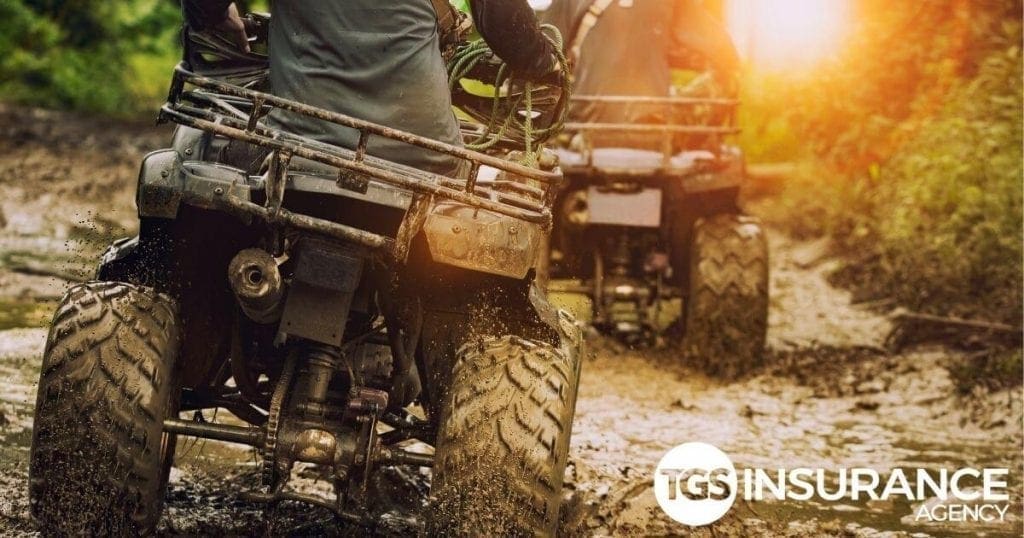 Summertime is here which means a lot of people are taking their all-terrain vehicles (ATV) out of storage for the season. Whether you're an ATV enthusiast or getting ready to purchase your vehicle this year, there are a few insurance issues to consider before you head out to the trails. The most important thing, of course, is a proper ATV insurance policy. You would be surprised at the number of people who google "Do I need ATV insurance?". So we've decided to answer that question once and for all today.
Unfortunately, the answer to this is a bit more complicated than a simple yes or no. It really depends on where you live. While it's not a federal requirement, certain areas in the United States will require you to have ATV Insurance if you want to ride on state-owned property. If you only plan on riding on private property, you won't be forced to purchase insurance in order to ride, but it still might be a good idea to invest in a policy.
Like all insurance policies, not every ATV insurance policy is the same. Different policies offer varying amounts of coverage for different things. Most ATV insurance policies include some type of liability, collision, or comprehensive coverage.
Liability coverage protects the policyholder if they are involved in an accident that hurts another person, or damages another person's property. Liability coverage is incredibly important when you consider how high medical costs are in the United States and how expensive property damage can get depending on what needs to be repaired.
Collision coverage kicks in if your ATV is damaged by another vehicle or object. For example, this is the coverage that would help you pay for repairs if your ATV crashed into a tree or a fence. Collision coverage is an essential part of any effective ATV insurance policy.
Comprehensive coverage protects you if your ATV is damaged from something other than a collision. The most common scenarios where coverage like this comes into play is if your vehicle gets caught in a fire, flood or hailstorm. Comprehensive coverage may be essential for some people, but really not that important for others. It really depends on where you live! For example, if you plan on driving your ATV in Colorado, it's probably a good idea to make sure your vehicle is protected from afternoon hail storms and wildfires.
A lot of ATV owners seem to be under the illusion that their homeowners or normal auto insurance policies will protect their ATV. As it turns out, that's simply not the case. According the the National Association of Insurance Commissioners (NAIC) ATV's aren't covered in traditional auto insurance policies. Now, depending on your homeowners policy, it might cover your person if you're driving your ATV, it will never protect the vehicle.
Driving an ATV is incredibly fun, but it is a risky activity! If you are going to indulge, make sure to take the time to do your due diligence, and get the proper insurance policy. You don't want to go into major debt over a summer hobby.
As always, if you have any insurance questions, or are interested in a policy for your ATV, we encourage you to reach out to TGS Insurance. The TGS staff are experts at what they do and are always willing to work with you to find the perfect policy for your needs, and your budget.