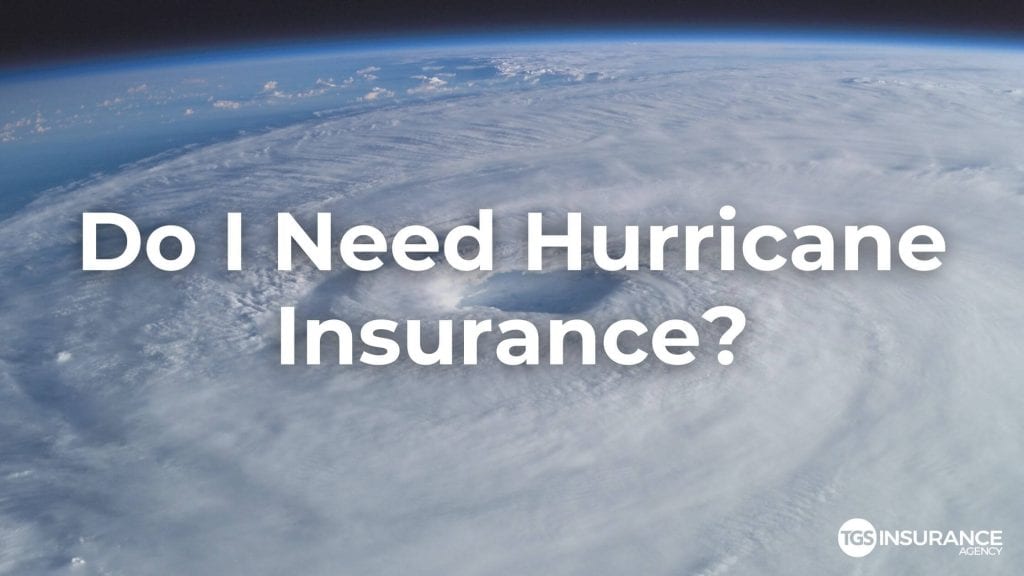 Owning a home is a major investment, so it's important that you have the proper coverage in place to protect your home and everything in it. Hurricanes are unstoppable forces of nature that can lead to devastating wind and water damage. Beginning in 2010, every year, the United States has faced at least eight disasters costing a billion dollars or more as a nation. Texas is the second most affected state by hurricanes, most notably, Hurricane Harvey which was the second costliest storm in U.S. history.
Hurricane insurance helps you protect and rebuild in the aftermath of these events. Wind and water from multiple avenues including storm surges, rain, levee failures, etc. can complicate things for homeowners, and without the right coverages, you'll likely be forced to pay for these damages out of your own pocket. On average, Texas sees around two storms a year that affect the state, meaning that needing these protections is not a matter of if but when. Discover how hurricane insurance coverage can protect your home and give you peace of mind.
Hurricane Insurance Coverage Explained
To break down hurricane insurance we need to explain the following:
Technically there is no "hurricane insurance".
The term refers to the combination of flood insurance and windstorm insurance. These two coverages working as a team can help you protect your home from the main threats hurricanes and other tropical storms bring to your home:
Flood insurance is the only way to protect your home from flooding events. Your homeowners insurance will protect against a variety of perils, but flooding is not one of them. This means if excessive rain causes flood waters to enter your home, storm surges are pushed inland, levees can fail due to several storm-related reasons, or any other flood event that were to occur, you'll need flood insurance to restore after a loss. As many as 25% of all flood-related claims come from homes outside of flood zones, making this protection imperative for all homeowners, not just those in high-risk areas.
Windstorm insurance protects your home from damage caused by wind and in the state of Texas, it includes hail. In addition, it also covers hurricanes, tropical storms, gale-force winds, severe thunderstorms, and hailstorms. At TGS Insurance, we write in windstorm protection into each one of our clients' homeowner insurance policies with a 2% deductible, so that they are prepared for such powerful storms.
Flood and windstorm insurance are two resourceful protections that come together as hurricane insurance coverage. It helps to keep you protected against some of the most destructive perils your home will ever face.
Does Homeowners Insurance Cover Hurricane Damage?
Home insurance may cover some damage from a hurricane, such as damage to your roof, but it's typically only when you have windstorm coverage included, as homeowners who enroll with TGS Insurance do. This is why flood insurance and windstorm coverage are so important. Your hurricane insurance coverage fills in the coverage gaps left by a standalone home insurance policy.
Do I Need Hurricane Insurance?
Hurricane insurance coverage is encouraged to homeowners because it can protect against so much more than major storms. Of course, homes located in one of the following 14 counties in Texas are at an increased risk and are in an even greater need of protection:
Aransas County
Calhoun County
Chambers County
Galveston County
Kenedy County
Matagorda County
Refugio County
Willacy County
Brazoria County
Cameron County
Harris County (Homes located east of Highway 146)
Jefferson County
Kleberg County
Nueces County
San Patricio County
Getting the right hurricane insurance coverage is one thing, but it will do you no good if it is not in effect. Hurricane season begins June 1st, though due to the recent increase in storm activity, preparations are being taken earlier and earlier. If you do not have both flood insurance and windstorm coverage, now is the time to purchase. This is because flood insurance can take up to 30 days to go into effect, and many insurance companies will not write a windstorm policy while there is a named storm in the Gulf of Mexico. Purchasing as soon as possible will help your coverage take effect sooner and keep you protected against storms.
Where Can I Purchase Hurricane Insurance in Texas?
TGS Insurance is a leading independent insurance provider throughout the state of Texas. We work to find our clients the best coverage options for their homes including flood insurance protection and windstorm protection that is automatically written into your homeowners insurance. We pride ourselves on excellent customer service and finding the lowest prices on the market without cutting your coverage thanks to our bank of 35+ top-rated insurance carriers. It is here that we can comparison shop your policy against both government and private insurers to be sure that you get the best deal possible!

Flood damage and wind damage are never fun to contend with, but with the right hurricane insurance coverage, you'll be capable of restoring what is lost and gaining peace of mind to weather storms knowing you're protected. Contact us today and see how TGS Insurance can help you save money while staying protected from anything life throws your way.