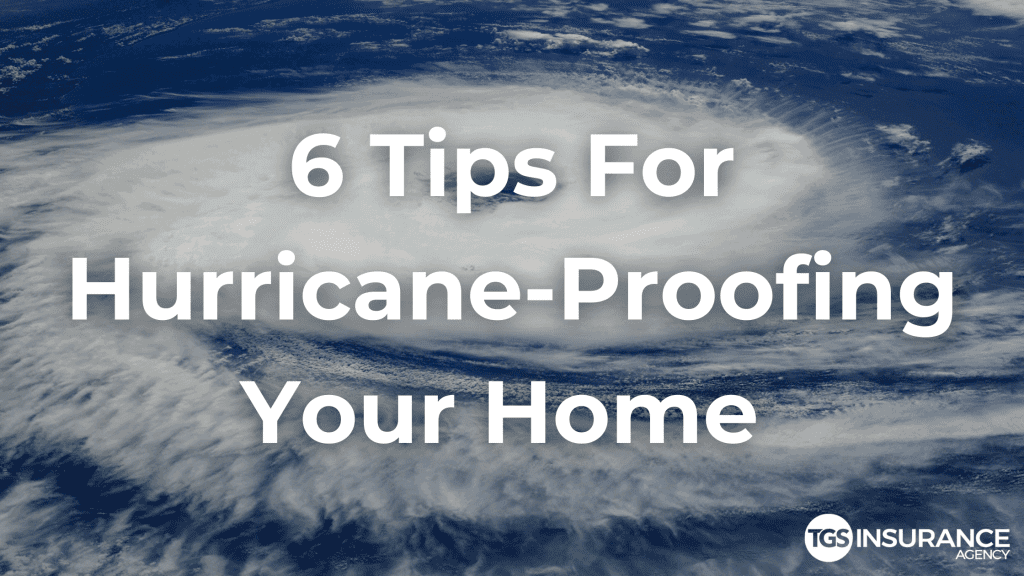 Living on any coastline means you probably watch the weather forecast like a hawk during the summer and fall, also known as hurricane season. Hurricanes typically take place between June 1 through November 30, leaving serious damages and destruction in their wake. On average, the damages caused per hurricane event are $20.5 billion per event. As a homeowner living in an area where hurricanes happen frequently, you'll want to take preventive measures to protect your property. Here are six tips to prepare your home for hurricane season:
1. Store Outdoor Objects and Furniture
When gusty winds pick up speed, your outdoor items can turn into flying ammunition and cause substantial damage to your home. Put away objects that are outside your house and not attached to the ground such as patio furniture, barbecue grills, trash cans, and umbrellas. Even objects such as flower pots can cause significant damage if they are picked up by the wind and tossed around.
2. Secure Every Window
Ron Wysocarski, a top real estate agent in Daytona Beach, Florida, is no stranger to the destruction of hurricanes. He says that your windows are the most at-risk parts of your home when it comes to hurricane damage.
"It's best to have hurricane-impact windows with heavy frames that resist breakage and projectiles of up to 150 miles per hour," he explains. In addition to protecting the house itself, high-impact windows help to prevent water intrusion and can lower the cost of your insurance premiums."
Hurricane impact-resistant windows typically average about $7,754, with each window ranging from $90 to $400. However, this hefty investment can save you the stress of having to deal with broken or shattered glass.
If you are looking for less expensive options or need something for the short-term until replacing your windows is feasible, start by making sure all of your current windows and doors are properly sealed and reseal any areas where caulk around the frame and glazing around the panes are damaged. Boarding up your windows is also a good last-minute option. If it is your first time doing this, make sure to label your plywood so it's easier in the future to know exactly where each piece goes. 
3. Reinforce Entry Points
Garage Doors
Garage doors are large, and often flimsy, which makes them a point of vulnerability during a storm. Short-term solutions for preparing your garage door for a storm include installing vertical door braces or installing horizontal beams. Both of these options involve reinforcing your garage from within and cost a few hundred dollars. To those looking for a long-term solution, upgrading to an impact-resistant garage door is your best option. 
Front and Back Doors
For your front and back doors, fiberglass is your best bet for hurricane protection. Fiberglass doors are also better at keeping out rain than wood or steel doors. 
4. Protect and Secure HVAC System
A hurricane can lead to thousands of dollars in damages to your home's HVAC system. Here are some steps you can take to protect your HVAC systems before, during, and after a storm
Before the Storm
Use hurricane straps or a protective cage to secure the base.
Remove any foliage, bushes, or loose items from around the unit to impact damage.
Cooldown your home as much as possible in case your power goes out during a storm.
Have an HVAC professional evaluate your system and perform any necessary maintenance.
Invest in a generator to keep your system running in the event of a power outage.
During the Storm
Turn off your thermostat and circuit breaker for your HVAC system to avoid damage to the unit.
After the Storm
Once the storm has passed, check your HVAC unit to see if there are any dents or other damages. Have a professional examine the unit to determine if it's safe to operate. 
Never turn on the power if there is water in or surrounding the unit.
If you don't see water or damage to the unit, turn on the circuit breaker and check for any abnormal noises.
Document any damages by taking pictures or videos so you can submit them to your insurance provider.
5. Stock Up On Emergency Supplies
Hurricane-proofing your home is very important, but you also want to remember an emergency supplies kit to get you through a storm. Stock up on non-perishable foods and instant meals that can be prepared without heat. For water, you typically want to get one gallon per person for each day. Make sure your phone and other communication devices have a way to power them such as a portable charger. For entertainment purposes, be sure to have games or other activities to keep you and the members of your household entertained.
6. Review Your Insurance Coverage
No matter how prepared you are for a hurricane, sometimes damage to your home can't be avoided. Review your policy to see if you have the coverage you need to protect your home when a hurricane happens.
Check with your deductible, as this is the amount you would have to pay out of pocket before your insurance provider steps in to cover the rest of the damages. Can you comfortably pay this amount out of pocket with short notice? If you can't, you may want to talk with your insurance agent about lowering your deductible. 
How TGS Insurance Can Help You Save on Hurricane Insurance
Homeowners insurance is an important basis for protecting your home and everything in it from various perils, including losses that can happen during a storm. But what you might not realize is that homeowners insurance doesn't protect you from all things life can throw your way. 
When we refer to hurricane insurance, what that really means is a combination of two policies: flood and windstorm insurance. Hurricanes can bring in strong, damaging winds, as well as destructive flooding. With TGS Insurance, we automatically include a 2% wind/hail deductible into every homeowners insurance policy we write, but to have flood coverage, you'll need to purchase a flood insurance policy. 
There is a common misconception that flood damage is covered by homeowners insurance, but that is completely false. By purchasing a flood insurance policy, you can ensure your home and personal items will be protected from storm-related flooding. The average cost for flood insurance is about $634 per year, but with TGS Insurance, we have been able to find our customers better coverage at lower rates.
Our agents aim to find all of our customers the coverage they need for the best price on the market. From our bank of over 35 highly-rated providers, we will find you coverage that is tailored to your needs and budget. At TGS Insurance, we promise to handle everything throughout the entire process so you can have a simple and hassle-free buying experience!
Get Started Today.
Start Saving Today.
Just fill out the information below
Most Recent Hurricane Resources: