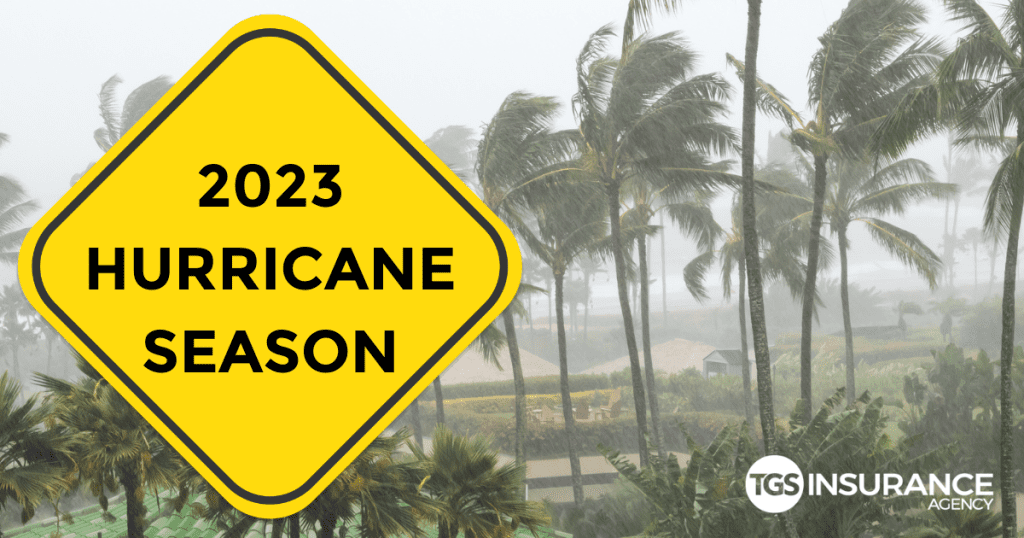 The 2023 Atlantic hurricane season starts on June 1 and continues through November 30. The National Oceanic and Atmospheric Administration (NOAA) has predicted a near-normal hurricane season in the Atlantic. They predict that we have a 40% chance of a near-normal season and a 30% chance of an above normal.
Forecasters predicted up to nine hurricanes, with one to four becoming major hurricanes with category 3, 4, or 5 classifications.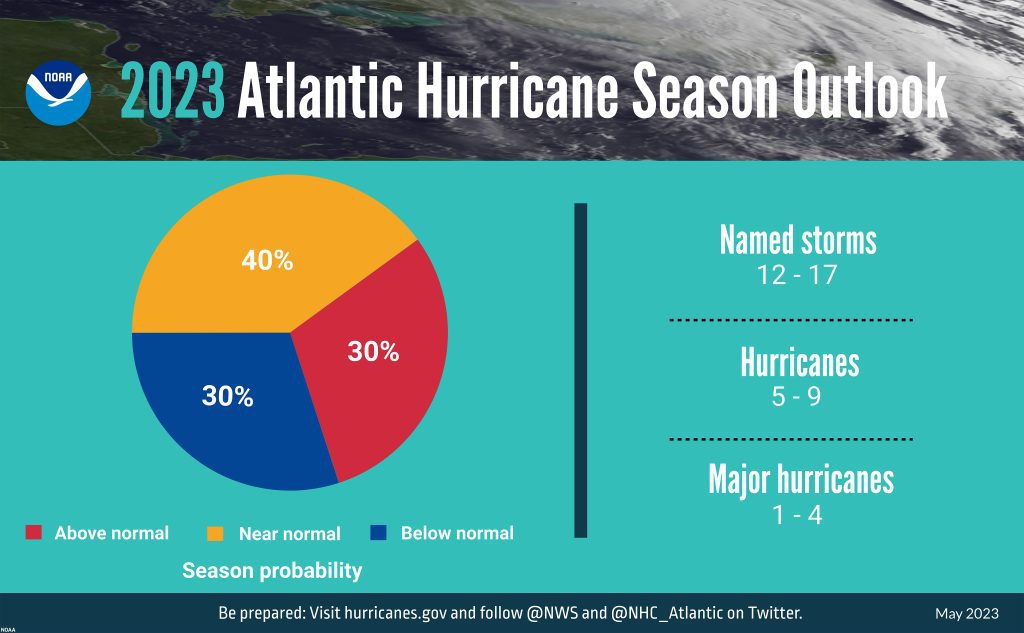 The NOAA attributes the anticipated decrease in activity to competing factors that suppress storm development. After years of La Nina being present, the NOAA predicts a chance of El Nino developing. This will slow the Atlantic hurricane activity down.
As Texans along the Gulf Coast brace for another hurricane season, early preparation and understanding of the threat these storms bring are crucial. At TGS Insurance Agency, we pride ourselves on providing resources to help residents achieve these goals. Our Hurricane Insurance page discusses how to prepare for the season from an insurance perspective and serves as a hub for hurricane news throughout the season and many other preparation guides.
2023 Hurricane Names
Each year, the World Meteorological Organization has a list of 21 storm names they will use. The 21 names being used for the 2023 hurricane season are: Arlene, Bret, Cindy, Don, Emily, Franklin, Gert, Harold, Idalia, Jose, Katia, Lee, Margot, Nigel, Ophelia, Phillipe, Rina, Sean, Tammy, Vince, and Whitney. If additional names are necessary, they use a supplemental list instead of the Greek alphabet.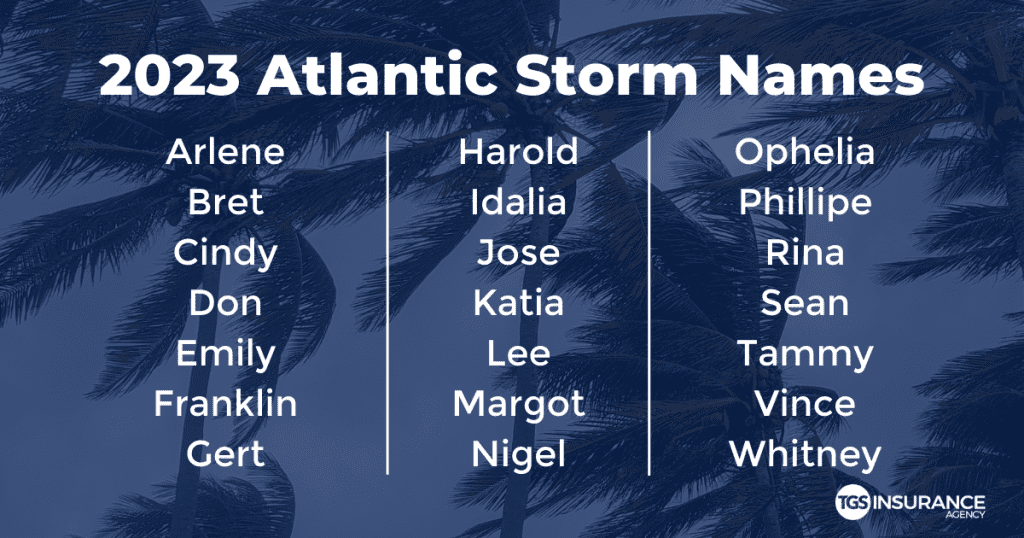 Related Posts:
Instant Home Insurance Quote
Recent Hurricane Insurance Articles: