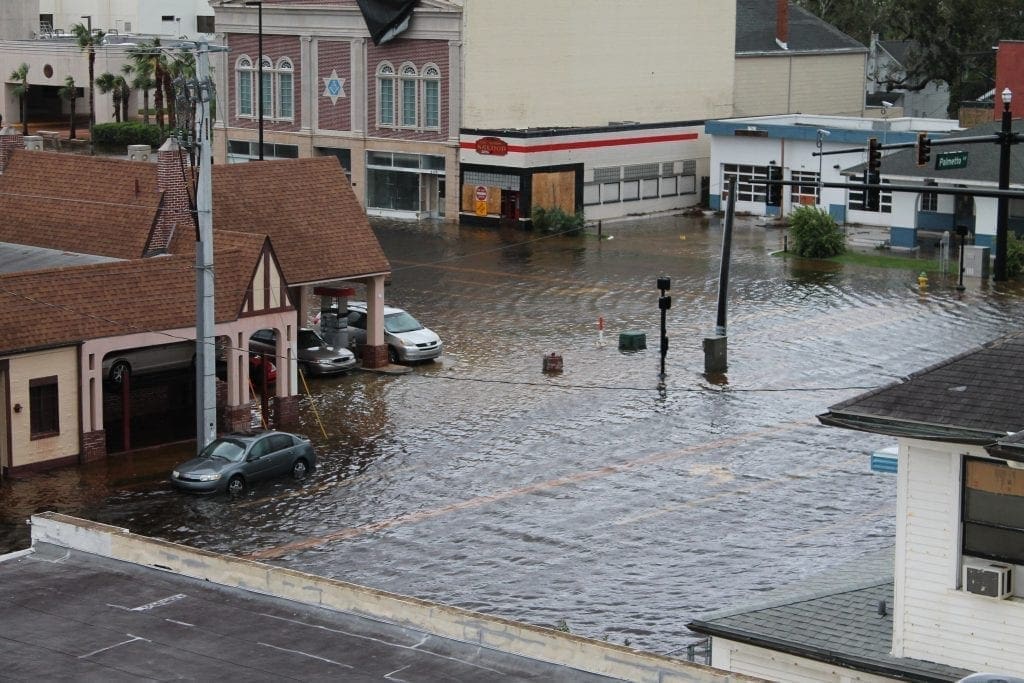 June 1st marks the beginning of hurricane season and in Houston and its surrounding area, this means staying vigilant for potential storms for the foreseeable future. For homeowners looking to keep their home protected in case the worst was to come, this means understanding flood insurance and ensuring the things you need to be covered are indeed covered if disaster strikes. Not to mention, there are stipulations when you do enroll and the earlier you do so, the better your protection will be.

But what does flood insurance cover? How can you know if your policy is enough? Are automobiles included?

There are a lot of moving pieces and each persons' situation and policy are different. Some homes such as homes that have mortgages backed by federal loans and are in high-risk areas are required by law to hold flood insurance. The best thing you can do is speak with a trusted agent to ensure you have the right coverage for your needs; however, we can still take a look at many of the different aspects of flood insurance many Houstonians have navigating this complex topic. Considering repairs can often cost more than the overall value of your home should a devastating flood event occur, enrolling is imperative to helping tackle rising construction fees necessary to get you back on your feet again. Let's start by understanding how Houston flood insurance works when it comes to enrolling.
Houston Flood Insurance- What to Know
Having flood insurance to protect your home and auto in Houston is pretty much a no-brainer at this point. Many recent events such as the Tax Day Flood in 2016 and Hurricane Harvey in 2017 have shown the Space City that even if you believe you are safe, you too should stay protected. With over 20% of the population at risk for floods not located in flood zones, even if you believe you are in a good place in Houston, you may find yourself succumbing to a flood event.

Ready to enroll? Take a look at why enrolling early is so important to protecting your valuables.
30-Day Waiting Period
One of the easiest things to overlook when enrolling for flood insurance is the fact that many companies require a 30-day waiting period for your coverage to go into effect. Meaning that if you enroll today you will still have a month in which you are not covered should flood damage your property. This is one of the main reasons that getting coverage as soon as possible is so important to Houston and the surrounding areas, but have hope as it is not too late!
As we begin to wander deeper into the hurricane season, storms can become more frequent. August and September are the peaks of the seasons and when hurricanes are most likely to hit Texas from a historical standpoint. While the ideal time to enroll is before there are storms, as the saying goes, "it's better late than never!". Enrolling today can save you time and money as we progress through what is believed to be an active storm season, despite the 30-day waiting period.
Things You Need to Enroll in Flood Insurance
Enrolling in Houston flood insurance policies will require a few things when you are getting started. Making sure you receive the coverage you deserve is dependent on providing your agent with the appropriate information that is unique to your home. The information collected by your agent is then used to create a quote based on the cost of your home, its location, and risk associated with flood zones, the age of your home, etc. This allows the proper carrier and policies to be located for your needs. If you are looking to insure a home over $250,000 or certain valuables within your home that would not ordinarily be covered, additional coverage options may be available depending on your provider. Renters can also enroll in flood insurance to protect themselves, however, the coverage is different with a policy only going up to $100,000 and your landlord would be responsible for the damage to the structure itself. How much you use the property for personal residency can also affect how much you pay and is important to disclose when enrolling.
What Does Flood Insurance Cover?
Now that we understand how to enroll, we can take a look at what flood insurance covers when you enroll. With over $36 billion in Houston flood insurance policies unwritten alone, there is plenty to be protected, but knowing what is specifically protected will go a long way in helping you understand what you should expect compensation for when a flood strikes. There are two general flood insurance policies according to floodsmart.gov, building coverage and contents coverage. Get to know them a little closer below:
Building Coverage

:

Home systems such as your home's electrical, plumbing, furnaces, air conditioners, water heaters, built-in appliances, etc.

Carpet and other fixtures installed in your home such as your home's walls, bookcases, staircases, or cabinets.

Foundation and other support structures that are permanently installed are also covered by your policy.

Window blinds are covered.

Detached garages are covered but only up to 10% of your policy can be applied to its damages in a claim.

Fuel tanks, wells, and solar equipment.

Contents Coverage

:

Personal items such as electronics, clothes, furniture, and other valuables that are outlined within your flood insurance policy.

Washers, dryers, and microwave ovens.

Curtains, portable air conditions, and window air conditioners.

Additional carpet that is not included in the permanently installed category of your home's carpet.

Additional specified valuable personal items of value up to $2,500 such as art.
The general distinction is that building coverage protects things that keep your home running and contents coverage protects things that make your home, well, a home. For a specific outline, be sure to speak with your agent about the ins and outs of your flood insurance policy to determine what is covered according to its terms.
What Doesn't Flood Insurance Cover?
As we can see, Houstonians can protect many things with their flood insurance, but it is important to mention that some notable things are missing from the list, including:
Flood damage that occurs from a busted pipe, fixture, or appliance. (The flooding that your flood insurance policy covers have to occur from outside of your home.)

Pools and landscaping.

Floods that are less than two acres or haven't damaged more than a single property.

Paperwork, including financial certificates, or money, is not included.

Gold, silver, platinum, and other precious metals are typically not covered. This includes jewelry.

Although uncommon, basements and other underground fixtures, and their belongings, are not acceptable for flood insurance coverage.
There may be some exceptions to these items and speaking with a qualified agent is the best route to understanding how your policy works and what isn't covered when you make a claim under your coverage.
Flood Insurance Tips and Tricks
Preparing for a flood is important and there are things you can do to help make your claims go as smoothly as possible:
Understand your policy and make note of what it covers.

Have a plan and execute it if you are under the threat of a flood.

Document everything including the processes you have used to preserve your property, the time at which the flood event takes place, what is damaged, etc.

Move valuables to a higher location such as a table, desk, countertop, or second story within your home.

Remember, flood insurance covers only the specified things mentioned in your policy that deal with damage from flooding waters outside your home. This means that flooding from indoor appliances or fixtures and wind damage will not be covered by your policy. You may need additional coverage such as homeowners insurance or windstorm protection to help protect against other related damages that may occur during a hurricane.
Even small efforts can help you limit losses and improve your claims process. Insurance fraud and the lack of proper documentation needed to make claims cost homeowners hundreds of dollars every year in premiums. According to Dave Ramsey, an inch of water within a home from flooding can cost homeowners over $20,000. Take a closer look at additional tips and tricks here and remember to account for as much as you can when filing your claim.
TGS Insurance is There When You Need Them Most
Crafting the perfect quote for your flood insurance needs to make sure you stay protected while saving money is exactly what we do here at TGS Insurance. Our experts are ready to help guide you to the perfect insurance provider and throughout our partnerships with many of the top brands providing coverage to Houston and its surrounding markets, we can help gain coverage options and bundles, unlike any other company. Hurricane season is not the time to gamble on your future and the key to staying protected is to act before it's too late. Simply learn more about your Flood Insurance coverage options or start your free Flood Insurance quote now!.