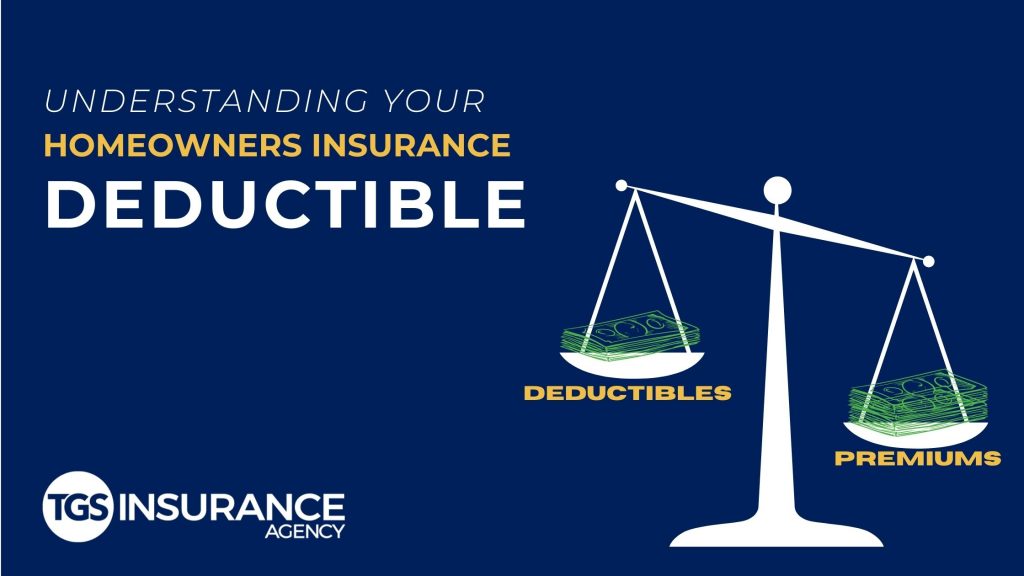 A crucial part of navigating the maze of homeowners insurance options is understanding what a homeowners insurance deductible is and how it impacts the rest of your policy.
What Is A Deductible On Home Insurance?
A homeowners insurance deductible is the amount of money you are responsible for paying out-of-pocket before your insurance kicks in when you file a home insurance claim. Your deductible is subtracted from the estimated insured damage amount that you file a claim for; what you are left with is the claim payment you will receive from your carrier.

For example, if your policy is written with a $1,000 deductible, and your insurer has determined that you have an insured loss worth $40,000, you would receive a claims check for $39,000.
It's worth noting that you will pay this deductible each time you file a claim.
Types of Homeowners Insurance Deductibles
There are two main types of home insurance deductibles. One type uses a fixed, set amount, and the other is percentage-based.
Fixed Deductible
A fixed deductible designates a specific dollar amount you will be responsible for paying out-of-pocket. Your homeowners insurance policy will define a fixed amount you will be held responsible for when you file a claim, such as $500, $1,000, etc.
Percentage Deductible
A percentage-based deductible is based on your home's insured value, which is the equivalent of your coverage A limits. For example, if your home is insured for $250,000 and your deductible amount is 2%, you would pay $5,000 out-of-pocket when you file a claim. This type of deductible is very common for additional natural disaster coverages such as windstorms, hail, and hurricanes.
How Much Should My Home Insurance Deductible Be?
When choosing your homeowners insurance deductible amount, the most important factor to consider is what you can afford. While higher deductibles can reduce your monthly premiums, you'll have to be prepared to dish out more money if your home is ever damaged. Paying a higher monthly premium can save you on out-of-pocket costs should disaster strike.
TGS Insurance Agency is Here For Your Homeowners Insurance Needs
TGS Insurance Agency is a full-service, independent insurance agency dedicated to making the homeowners insurance process easier for our customers. Our agents are here to find the best policy for your needs, including the right deductible for your budget. Get started with us today with a free, instant homeowners insurance quote.
Instant Home Insurance Quote
Recent Home Insurance Articles: