Instant Home Insurance Quote
All We Need is Your Address
An Exceptional Company Working for its Customers for 20 Plus Years
We've been in the business of finding clients great deals for over 20 years. With this expertise, TGS Insurance agents can find a policy for practically any risk.
Learn More
What Exactly Is Homeowners Insurance?
There's a lot to consider as a homeowner, particularly if you are becoming one for the first time. Unfortunately, a proper homeowners insurance policy is often one of the things that falls through the cracks. In Texas, homeowners insurance is not required, but it is strongly recommended.
It is worth pointing out here that not all homeowners policies are the same, and the price is not even the most important thing that differentiates one policy from another. Different homeowners policies not only include different prices and coverage amounts, but also insure different things. Perhaps you live in a uniquely designed home, or somewhere that has been appraised for substantial sums of money. Those scenarios need to be reflected in your homeowners policy.
Of course, realizing that you need a homeowners insurance policy is only the first part of the process. Many people don't know what a proper homeowners insurance policy for a Houston resident looks like, and even less know what a fair price is. Luckily, the staff at TGS Insurance are experts in the Houston insurance market and always ready to help. They will shop dozens of national carriers for you, so you know that you are always getting the right coverage, at a fair price.
Homeowners Insurance In Houston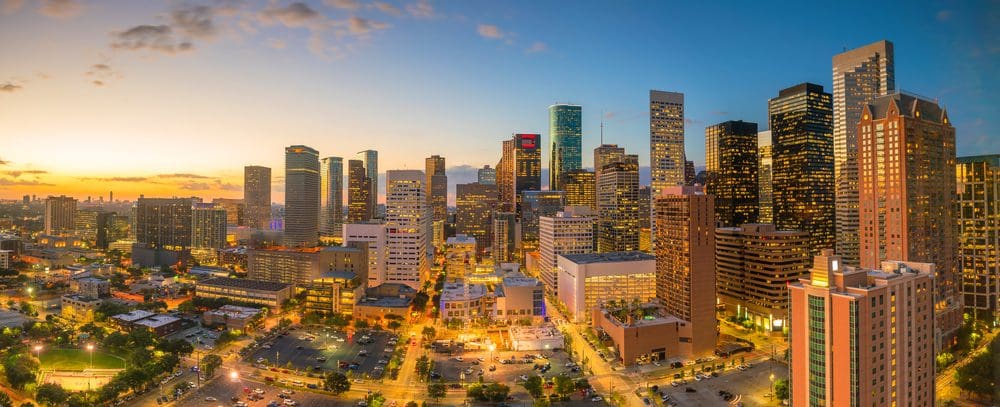 Homeowners in Houston, TX face unique challenges that need to be addressed in their homeowners policies. Hurricane Harvey was a rude awakening for Houston residents who suddenly realized that they needed flood protection. A proper homeowners policy can offer that. Hail season in Houston is also no joke, which is why it's worth protecting your home with a hail clause in your homeowners policy.
Unfortunately, many Houston residents seemed to have missed the memo that insurance is worth the investment. A recent study by WalletHub found that Texas has the highest percentage in the entire country of people in their twenties and early thirties that do not have insurance coverage.
Insurance is an investment in your future. While it may be difficult to wrap your head around spending money to prepare for something that has not happened yet, time and data has shown us that it is well worth it. Let's take a closer look at why all Houston residents should seriously consider investing in a homeowners policy.
Texas Flood Insurance And Your Home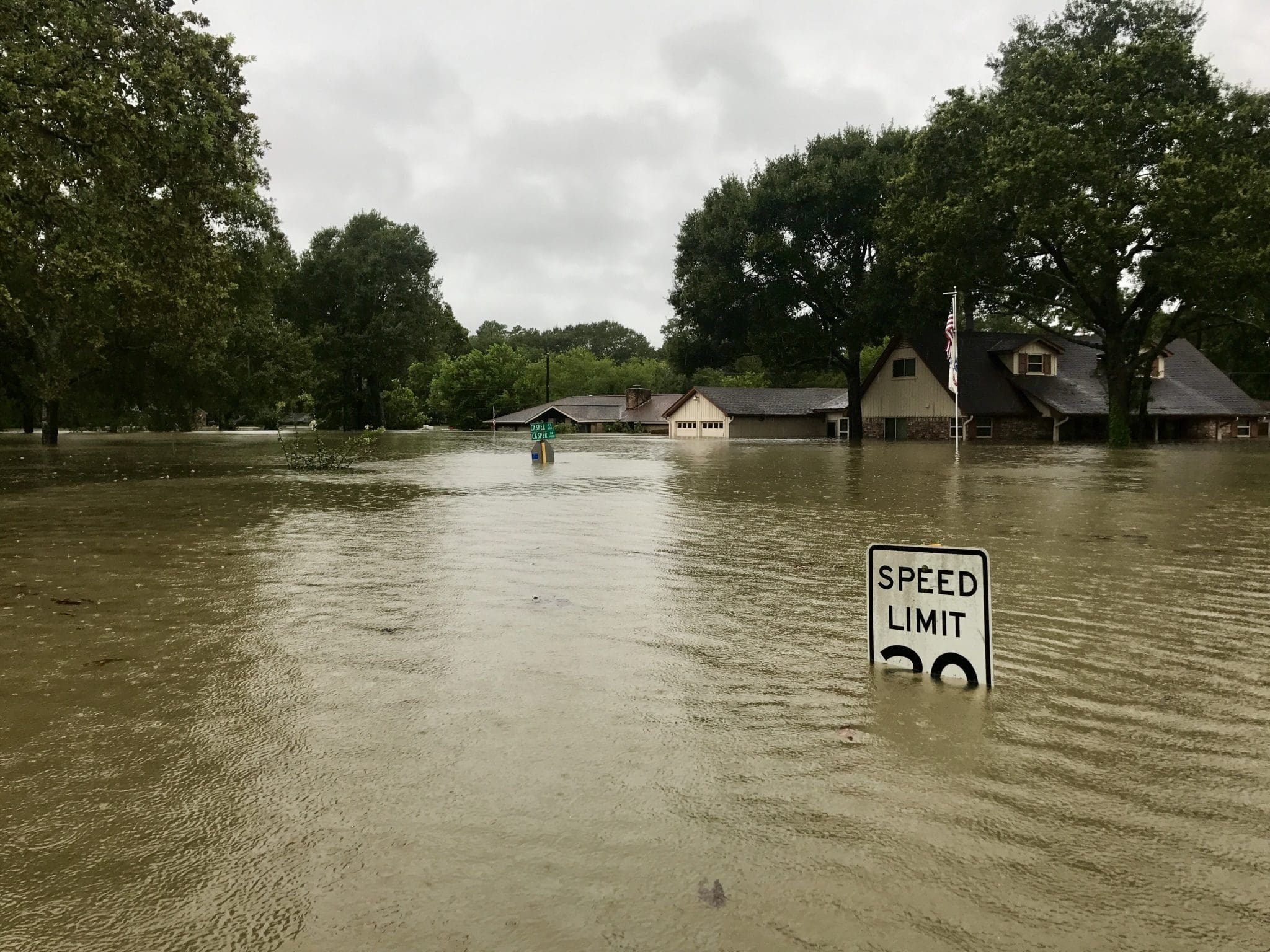 There are really two different time periods that have to be acknowledged if you are going to have an accurate conversation about flood insurance in Houston: before Hurricane Harvey, and after.
Before Harvey, most Texans did not bother to make sure that flood insurance was something that was covered by their homeowners insurance policy. Flooding had simply never been an issue. Then Harvey came, and thousands of residents were faced with a flooded home and no coverage.
The reality is, that Houston will never be able to completely prevent flooding. Especially if the weather in 2018 is anything like the weather that in 2017, which many scientists tell us is likely to be the cast. That means that the best a Houston resident can do is prepare for flooding and to do everything they can to mitigate the financial damage that flooding can bring. That means insurance!
There are roughly 2.3 million people living in Houston, Texas and every single one of those Houston residents should either have flood insurance through the federal government's National Flood Insurance Program, or have a homeowners insurance policy that includes flood coverage. The staff at TGS Insurance are experts in both homeowners and flood insurance and are always ready to help. Reach out to them today so you can sleep easy knowing that you are financially protected, no matter the weather.
Texas Flood Insurance And Your Vehicle
It's also worth talking about the damage a flood can do to vehicles as well. According to Car and Driver, over one million cars were destroyed during Hurricane Harvey. The last thing you want to deal with after a major disaster is being stuck because you no longer have access to reliable transportation.
Much like homeowners insurance, a car insurance policy can cover flood damage, but not every policy does. Anyone living in the Houston area should check to make sure that their auto-insurance policy includes comprehensive coverage. Yes, adding comprehensive coverage will make your policy a bit more expensive, but it will also cover your vehicle if it's stolen, has a tree branch fall on it, or, yes, even if it is damaged by floods.
Now, if you have an older car that is entirely paid off, it is worth doing the math to see what a comprehensive auto-policy would cost, versus simply replacing the car. Speak with a TGS Insurance representative today to make sure your car is properly covered and to find out if a comprehensive coverage is the right choice for you.
Houston Hail
Most people don't think of Texas when they think of hail storms, but the data shows us that it is a problem. Houston, Texas has had confirmed hail reports every year for five out of the last six years. That means that even though you may not have experienced a hail storm yourself, it is certainly not out of the realm of possibility. Which makes it worth covering with an insurance policy!
A hail storm can easily ruin a roof, and the cost to repair it can be steep. There is no sense going into debt to repair something when a proper homeowners insurance policy should be able to take care of it. For what it's worth, you should probably have hail protection included in your car insurance policy as well.
Wind Insurance
Many Texas residents have experienced intense winds at some point during their time in Texas. People, particularly those who live close to the Gulf of Texas are likely to experience winds that can get up to destructive levels of speed. Don't stay up at night worrying about how fast the wind is gusting. Invest in insurance policies that will protect you and your assets, even if a hurricane decides to visit again.
Renting In Houston
From the Second Ward to Garden Oaks, Houston has many wonderful neighborhoods for those looking to rent a home or apartment. In 2011, 41% of Houston residents who rent reported having renters insurance. That number should be at 100! Yes, renters insurance is an additional expense, but it's probably a lot less than you think. If you are renting in Houston, you need renters insurance.
Many renters mistakenly believe that their landlords rental policy will protect them should some kind of disaster happen to their rental. The reality is that landlord's insurance policies will only cover damages to the actual dwelling. All those belongings that got destroyed? Not their problem. That's why a proper renters insurance policy is so crucial!
Imagine a hot summer day in Houston sparks a fire that tears through your apartment building. Or maybe you rent off of busy Westheimer and a car loses control and crashes into your living room. These could easily send the average person spiraling into debt, but a renter's insurance policy makes sure your financially stable, no matter what life happens to throw at you.
It's also worth mentioning that the average rental insurance policy in Houston, Texas is somewhere between $15 and $30 a month depending on the amount of coverage you get. Now imagine how much it would cost to replace all of your belongings? Renters insurance is a no brainer once you understand what it does.
TGS Insurance are experts in the Houston renters insurance market and are happy to work with you to find the right policy for your needs and your budget. Take the time to reach out today! You'll be glad that you did.
Auto-Insurance In Texas
Remember, Texas is a state that actually does require you to have a minimum amount of auto-insurance coverage if you are an in-state driver. That means that you absolutely must have an active auto-insurance policy before you get behind the wheel in Houston or you could face steep fines and even have your license suspended.
As we mentioned earlier, given Houston's propensity to flood during the rainy season, it's probably worth your time, and your money, to invest in comprehensive coverage for your insurance too. This way, your vehicle is covered even if you get caught in one of those random Texas hailstorms, a flood or even a random Astro's flyball breaking your windshield outside of Minute Maid Park.
In 2011, Houston had over 35,000 vehicle accidents alone, and the numbers have only gone up from there. Even if you are an incredible driver, the person who runs into you may not be. It's important to understand what your situation is, and to get an auto-insurance policy that not only makes it legal for you to drive in Texas, but also gives you coverage where you need it, at a price you can afford.
Visit www.tgsinsurance.com to learn more about auto-insurance and to get in contact with a representative who can help you find the right policy for your lifestyle.
Start Investing In Your Future With TGS Insurance
Finding the right insurance policies can be a daunting task, particularly when you need to find some within a particular budget. When it comes to making any major insurance decision, it's always important to speak with a professional before signing anything. The staff at TGS Insurance pride themselves in their expert industry knowledge and exemplary customer service. Many of the staff know and love Houston, Texas personally and are always ready to talk with you about your insurance needs. TGS will help you find the right insurance policies for your life, and your budget. Visit www.tgsinsurance.com to learn more about Insurance options available to you in Houston, TX.