You don't need to live in a flood zone, to experience flooding in your home. Many things can cause flooding, such as hurricanes or heavy rainfall, and while certain areas are more at risk, it can happen anywhere. Every home is vulnerable and just an inch of water can cause up to $25,000 in damages to your home. Can you afford to take that risk? As an insurance agency, we always advocate for preparedness which is why we always suggest flood insurance to every homeowner!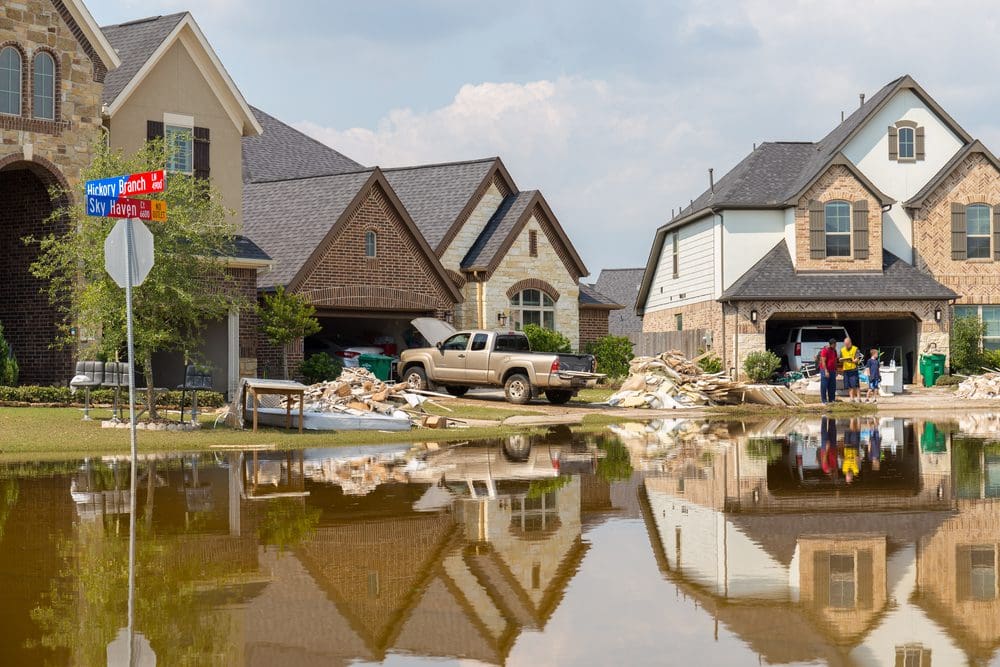 Homeowners Insurance DOES NOT Cover Floods
It's a common misconception that your standard homeowners insurance policy will cover flood damage and that is incorrect! To get flood coverage, you'll need a separate policy through the government's National Flood Insurance Program (NFIP). Our team of TGS Insurance Agents can help you get a policy in place.
What Does Flood Insurance Cover?
According to FEMA, you can purchase coverage to help protect your home, your belongings or both. If you want to cover just your home, you'll need building property coverage. Which is the actual structure of the home, including foundation, heating and cooling systems, electrical, plumbing, cabinets, paneling, and a detached garage. If you have other detached structures on your property you'll need a separate policy for those. The maximum coverage limit for building property coverage is $250,000. The policy typically pays out on a replacement cost basis, meaning how much it would take to repair the home. If it's a vacation home it would be actual cash value. The personal contents coverage would protect anything inside the home, so clothing, furniture, electronics, appliances, and other valuables. This usually pays out on an actual cash value, including depreciation, and the maximum coverage limit is $100,000.
What Is NOT Included By Flood Insurance?
Now that we've reviewed what's included in your basic flood insurance policy, it's important to understand what's not included. If for the unfortunate reason your home is deemed uninhabitable and you're forced to find temporary housing due to flood damage, your living expenses will not be covered. If you had any currency, paper valuables or precious metals those will not be covered. In addition, any mold or mildew damage because that would be considered damage that could have been avoided by the homeowner. If your pool, fence, deck or other outdoor property is damaged in a flood that will also not be covered by your policy. Lastly, your car or any other vehicles will not be covered in the event they are damaged in a flood. But not to worry, your auto insurance will offer some coverage for your car! Not sure what your auto policy covers in the event it takes on water? Give us a call at 1-800-846-1882 or visit our website and we'll be more than happy to assist you!
Important FAQs Regarding Flood Insurance
Q: How fast can you get coverage?
A: It usually takes 30 days for coverage to go into effect, so don't delay and get coverage now!
Q: How do you get it?
A: Contact your TGS Insurance agent! You can either call us at 1-800-846-1882 or visit our website.
Q: How much is it?
A: It depends on where you live and what type of coverage you're seeking. The average policy in the Houston area is about $590 a year according to this article from Value Penguin. The two most important factors in determining how much your policy will be are your home's location on a flood map and elevation.
Flood insurance is one of those things you really hope you never have to use, but will be thankful you have it if your home takes a hit from Mother Nature. If you're interested in obtaining flood insurance, we can help! Our awesome team of insurance agents will handle getting you the coverage you need, and make sure you're protected in any event.