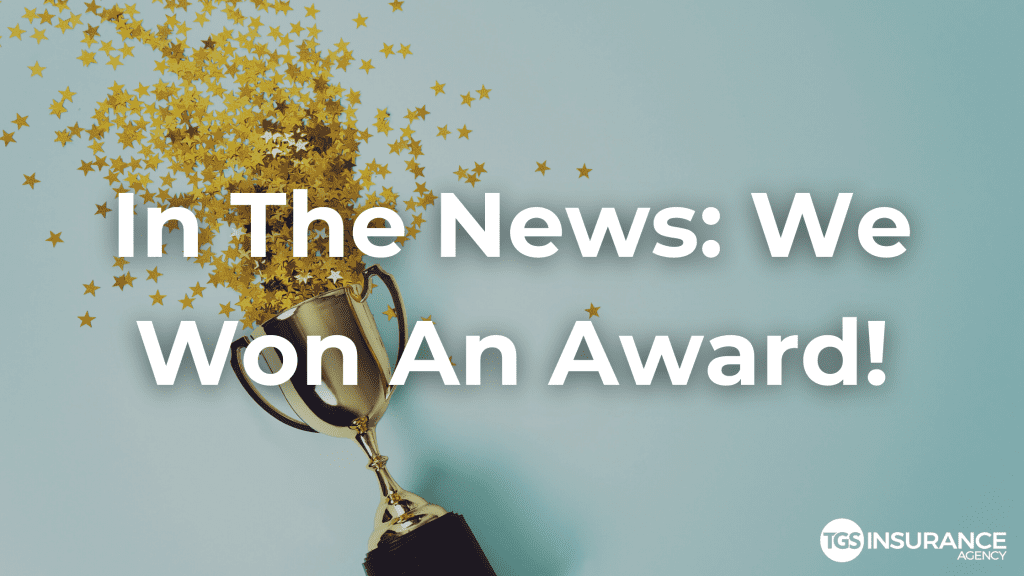 Houston, Texas, October 27, 2021 – TGS Insurance Agency has been selected for the 17th annual Aggie 100 award, which honors the world's fastest-growing Aggie-owned or Aggie-led businesses. Founded by class of 1992 Texas A&M University alumni Damon and Cindy Diamantaras, TGS Insurance Agency was recognized as the 44th fastest-growing company with a compound annual growth rate of 45.568%. 
"Being recognized as one of the fastest-growing Aggie-owned and operated companies is a true honor. This award is a testament to the power of a customer-first mindset and the development of proprietary technologies that help us disrupt the marketplace. I'm proud of our business plan and execution and substantially more proud of our amazing employees who make this happen," said Lanny Hayes, Chief Experience Officer.
Dusty Meador, Director of TGS Insurance Agency, said, "The Aggie 100 is awarded to the top 100 fastest growing Aggie businesses in the world. Over the past three years TGS Insurance has seen impressive growth and we plan to continue growing to become one of the largest insurance agencies. This is only the beginning!"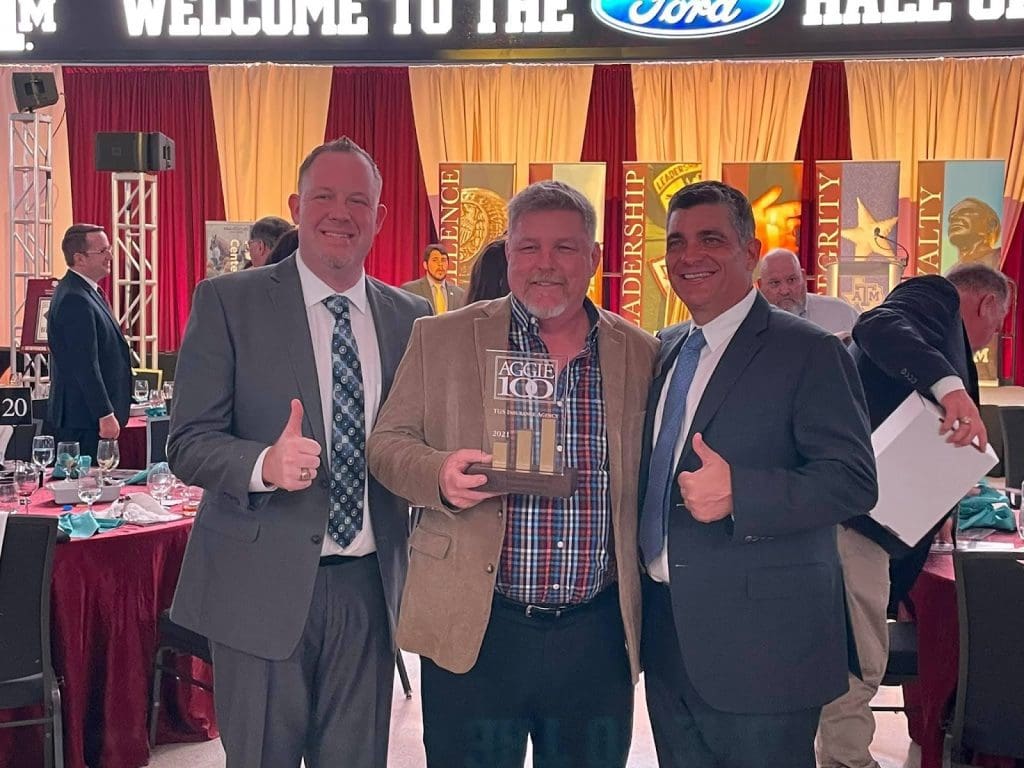 The 2021 awards were celebrated with the nominees, friends, family, employees, faculty, administrators, current A&M students, and others at the Hall of Champions at Texas A&M University's Kyle Field on Friday, October 22, 2021.
Blake Petty, Executive Director of the McFerrin Center For Entrepreneurship, said, "As we mark our 17th Annual Celebration of the Aggie 100 program, we applaud the ingenuity, determination, and success of Aggie Entrepreneurs across the globe by raising up our newest class of Aggie 100 honorees. Despite the tremendous challenges that all businesses have faced in the recent past (and present), the astounding levels of growth and prosperity exhibited by each member company in the Class of 2021 demands our respect, our recognition, and our privilege of welcoming them as the newest additions to our Aggie 100 family."
To see the complete list of Aggie 100 winners, visit www.aggie100.com.
About TGS Insurance
TGS Insurance Agency is among the fastest-growing agencies in the United States, disrupting the traditional agency model through a customer-first vision. TGS blends traditional sales and marketing philosophies with innovative proprietary technology, creating a customer experience that's unique throughout the entire lifecycle. The continued strong growth of TGS Insurance Agency is a testament to an outstanding team dedicated to solving the biggest challenges in the marketplace.