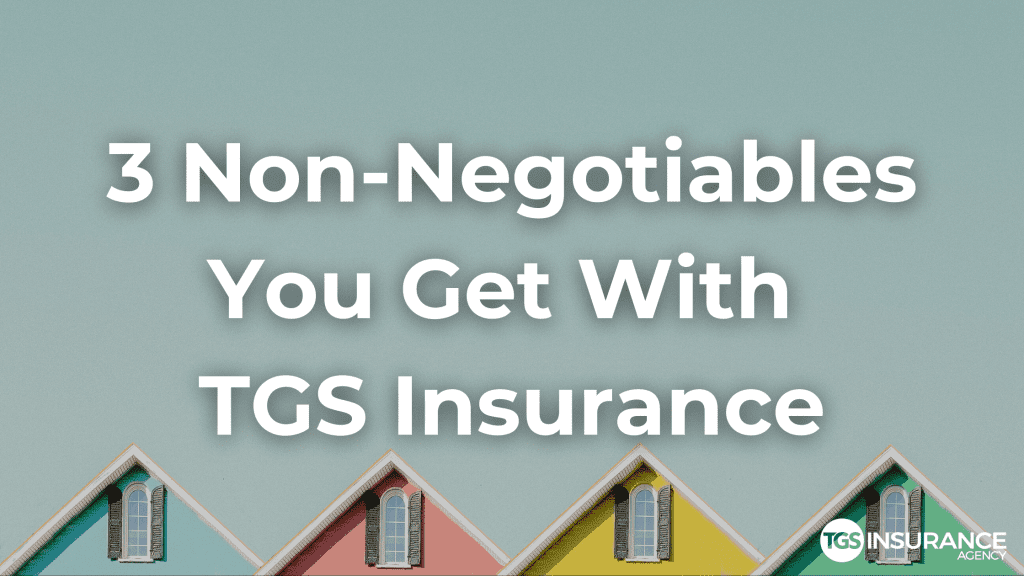 Shopping for insurance can be convoluted and downright intimidating for anyone- even the savviest shoppers. You can make your shopping experience easier by using an independent insurance agent. How do you always know you're getting the best deal or coverage? What if you're underinsured? Overinsured? One quick search on Google, and you're hit with hundreds of ads from carriers trying to win your business. They all promise the best rate, but how do you know if that policy is the best option for YOU? 
Working with a captive agent (an insurance agent who works with one carrier) is not the best way to go. You're limited to just that single carrier, and you may be missing out on a better policy elsewhere. But, working with an independent insurance agent (representing multiple carriers) shops your policy across several different insurance carriers. This allows the agent to find you a better deal in terms of cost and coverage. 
At TGS Insurance, we're an independent insurance agency, which means we work for YOU and not the insurance carrier. Let's review the three non-negotiables every customer of ours can expect when they're insured through TGS Insurance.
#1: The Best Insurance Policy The Market Has To Offer
We've got partnerships with over 55+ A-rated (or better) insurance carriers. So, we can offer our clients the best insurance policies the market has to offer. What does this mean for you? It means we shop and compare your policy across multiple carriers to find you the best coverage. This means significant savings for you while staying insured with the coverage you need, and not anything less just to save. 
The TGS Insurance Difference: We don't believe our customers should ever have to sacrifice the coverage they deserve and need just to save a buck- that's why shopping your policy is an essential component of our service to our customers.
#2: One-Call Resolutions
We get it; you've got better things to do than to spend 20 minutes on the phone with your insurance agent about a policy update or question only to find yourself going around and around to different departments with no avail.
The TGS Insurance Difference: We firmly believe in one-call resolutions, meaning you call once, and we get it solved. Simple as that. Every time you call us, one of our knowledgeable independent insurance agent or customer care members will be able to help you with whatever you need so you can get back to your life. 
#3: Re-Shopping Your Policy Every Single Year
To save the most on insurance, it's best to re-shop your policy every time it comes up for renewal. Depending on what policy you have, your renewal may come every six months or every 12 months. Why? Because insurance carriers are regularly adjusting their prices so if you're not re-shopping, you could be overpaying for coverage or missing out on something better.
The TGS Insurance Difference: We get advance notification from your insurance carrier when your policy is up for renewal, which means we sometimes know your premium before you even know. Because of this, we have a dedicated team of renewal specialists whose sole responsibility is to look at each policy we have as soon as we receive the renewal notification and evaluate how it stacks up against the current market. If we believe your policy is the best, our team will recommend staying with your existing policy. If we feel something better, we will immediately shop your policy again, so you're always getting the most competitive coverage and rate available.
The "Right" Insurance Made Affordable and Easy
At TGS Insurance, our ethos is making insurance accessible and affordable for all. Which is why we've built our entire business on a customer-first approach. We're your one-stop shop for all things insurance. We handle everything from start to finish, so you don't have to. So whether it's home, auto, boat, flood, renters, motorcycle insurance, or something else- we'll set you up for success with your initial policy and then meticulously monitor it year after year. Get your hassle-free quote now and see why over 15,000 Texans trust TGS Insurance with all their insurance needs!
Instant Home Insurance Quote
Recent Home Insurance Articles: