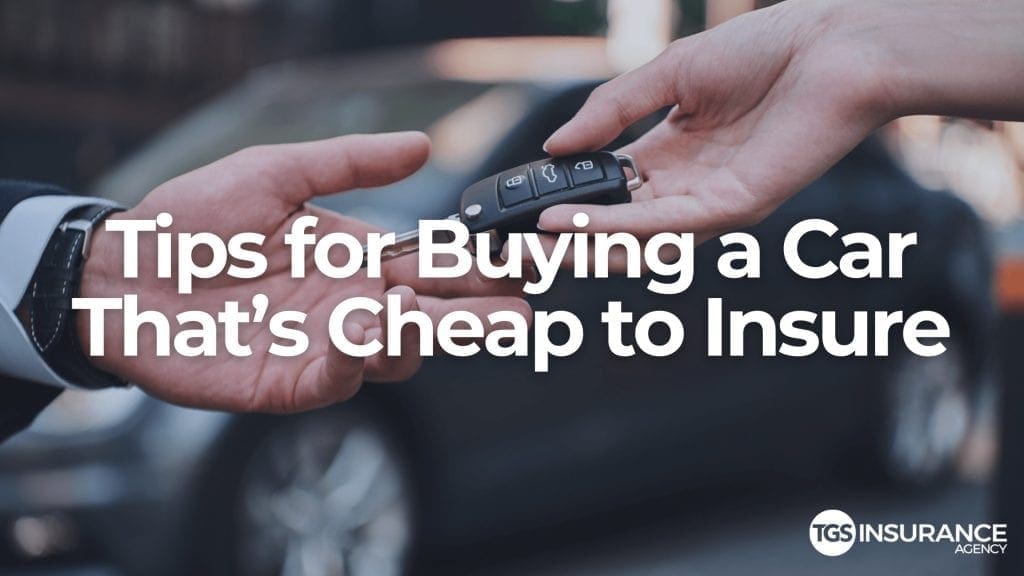 Buying a car is an exciting time for any motorist and lots of factors go into your purchase decision such as your budget, the price of the car, and fuel efficiency among other things. But one thing some shoppers fail to take into consideration when buying a new car are insurance costs. Newer cars tend to be more expensive to insure however they also can offer some discounts.
"Car insurance is one of the most overlooked costs of car ownership," says Jack Gillis, executive director of the Consumer Federation of America. "Most of us don't even think about it when we're car shopping, but it can make a huge difference in your ownership costs down the road."
What determines your auto insurance premium is a combination of three things: where you live, the type of car you drive, and your personal demographics such as your age, gender, driving history, etc. While your personal demographics are out of your control, you do influence the car you drive. By keeping your auto insurance premium in mind when purchasing a car, you'll be able to save substantially or at least make a smarter buying decision. Let's take a look at how your vehicle choice affects the price of your auto insurance rates and offer tips that will help you save.
How the Vehicle You Buy Affects Your Auto Insurance Rate
Insurance providers not only take into consideration your personal factors, but they are looking at key features of your car, such as its value, repair costs, the chances of theft, the engine size, and its overall safety ratings according to the Insurance Information Institute.
Vehicles that are cheaper to insure show a trend of having fewer, low-priced claims, and are inexpensive to fix. For example, if you decide to purchase a small SUV or a minivan, you will likely have lower rates than someone who purchases a small sedan or electric car.
What to Look for When Choosing a Cheaper Vehicle to Insure
Before you head to the dealership, you should do some research on a car that fits your style and budget. If you're looking to save on car insurance, safety and reliability win over luxury and speed almost every time. According to the Insurance Institute for Highway Safety (IIHS), minivans are typically less expensive to insure when compared to other types of cars. The reason being is because they are large, heavy vehicles that offer more protection than smaller, light-weight vehicles. If a minivan cramps your style, not to worry because the IIHS has compiled a list of their award-winning top safety picks for 2021.
When considering your auto insurance premium here is what to look for when purchasing a vehicle that is inexpensive to insure:
Avoid High-Class Luxury Vehicles and Sports Cars
A high-priced luxury vehicle typically means a higher insurance premium. The reason being is that luxury vehicles are one of the most costly types of cars to insure because they are extremely expensive to repair in the event of an accident. According to IIHS, cars like Rolls Royce, BMW, and Mercedes-Benz have the highest collision and comprehensive insurance losses.
Sports cars are known for their top-of-the-line engines and need for speed features. However, insurance providers view sports cars as more of a risk to insure because drivers with sports cars are more likely to drive faster and are more prone to getting into an accident. From IIHS's data, Aston Martin (408%), Mercedes-Benz AMG GT (425%), and Maserati GranTurismo convertible (355%) have the highest collision losses.
Something to consider is that insurance providers also look for the potential damage your car can cause to someone else. If your car has a greater chance of causing substantial damage to another car or person, you may have to pay more for liability insurance.
Focus on Cars With High Safety Ratings
If saving on auto insurance is important to you, then purchasing a car with top-of-the-line safety features is your best bet. Cars that are more equipped with safety features typically qualify for discounts and lower premiums. For example, Allstate offers discounts for drivers with cars that have anti-lock brakes or anti-theft devices.
Be Cautious of Common Models and Thieves
The chances of your car being stolen will also influence your auto insurance rates. Certain models are more likely to get stolen than others because some thieves practice and specialize in removing parts and hijacking specific cars so they can make it easier on themselves and be in and out without anyone seeing them. According to the National Insurance Crime Bureau, in 2019, the most commonly stolen vehicles were the Ford full-size pickup, Honda Civic, Honda Accord, Chevrolet full-size pickup, and Toyota Camry. If you own one of these cars, you may be paying a bit of a higher premium than if you owned another type of car. (But this can vary by provider and where you live.)
Compare Insurance Rates Before You Buy with TGS Insurance
When shopping for a new vehicle, it's easy to forget the cost of auto insurance when there are so many other factors that go into your purchasing decision. But, your auto insurance premium is something to keep in the back of your mind when narrowing down your choices and before you sign off on the dotted line. Though easily overlooked, factoring in your auto insurance can help you cut ownership costs down the road!
Before you settle for just one auto insurance quote, try comparing prices with different insurance providers. Shopping and comparing prices can be a tedious task, but it doesn't have to be when you work with TGS Insurance Agency! Our agents will comparison shop auto insurance rates for you so you don't have to! We search from a bank of over 35 A-rated providers to find you a policy that is tailored to your needs and budget. Our customer service team will help you throughout the whole process and answer any questions you may have for an exceptional buying experience second to none. Purchasing auto insurance can be easy and hassle-free when you work with TGS Insurance!
Source: NextAdvisor