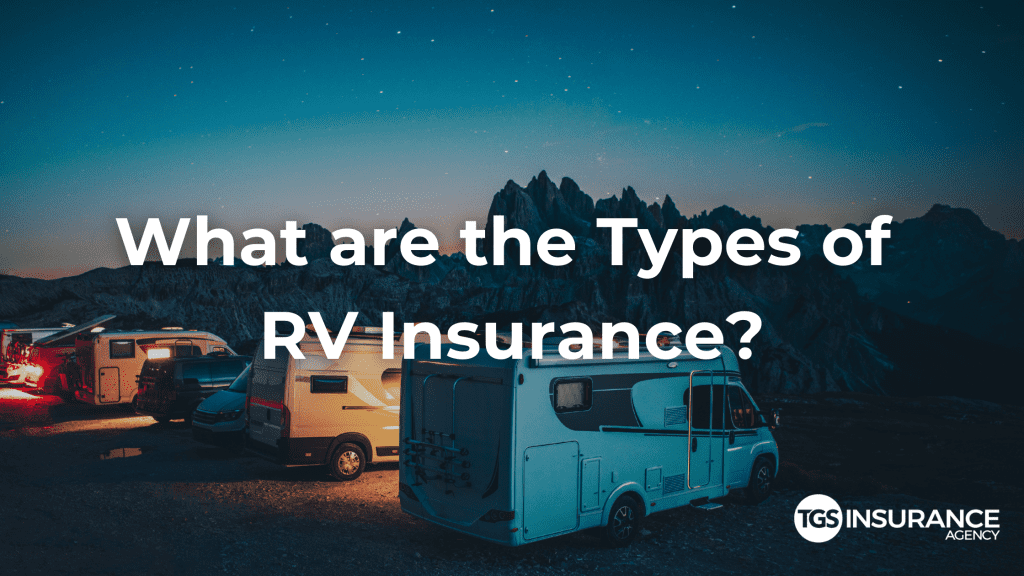 If you're in the market for a new RV insurance policy or want to understand your current coverage, you'll need to understand the various types of RV insurance. Your policy works to protect you, your recreational vehicle, and others should you ever get into an accident. Similar auto insurance, you're legally required to carry your state's minimum liability coverage, but there are optional policy add-ons you may want for an all-encompassing policy.
Let's review what types of RV insurance there are and how they work.
What does RV insurance cover?
Recreational vehicle (RV) insurance policies include coverage for liability, comprehensive, collision, and underinsured/uninsured motorist. RVs come in many forms, from motorhomes to fifth wheels to travel trailers and everything in between. Most RVs require insurance depending on what you own. The rule of thumb is if you tow it, RV insurance is likely optional.
An RV insurance policy covers the following vehicles:
Class A, B, and C motorhomes
Conventional/Fifth-wheel trailers
Pop-up campers
What are the types of RV insurance?
A standard policy contains six common components:
Liability coverage is required by law in most states, and drivers are legally required to carry their state's minimum amount of liability coverage. The two components of liability coverage are bodily injury liability and property damage liability, and both pay for other people's expenses after an accident if you're found at fault. This coverage does not pay for your costs.
Collision coverage covers damage to your RV due to an accident with another car or if you hit an object, like a pole or fence. It's usually optional, but if you financed or leased your RV, your auto lender or leasing company may require this type of coverage.
Comprehensive coverage will protect your RV from non-collision damage such as theft, vandalism, acts of nature, windshield damage, etc.
Bodily or personal injury protection pays for medical bills or rehabilitation costs for others (bodily) or yourself and passengers (personal) injured in an accident.
Uninsured/Underinsured motorist protection extends your coverage should you get into an accident with someone who is not carrying any insurance coverage or not enough.
Medical payments cover any medical bills up to a specific limit for you and your passengers if you're in an accident. This coverage is not applicable for travel trailers.
Optional coverage add-ons include, but are not limited to:
Roadside assistance
Personal property and attachment coverage
Full-time RV coverage
Pest protection
Roof protection
Vacation liability
Total loss replacement
Custom equipment
What does RV insurance NOT cover?
Like a standard home or auto insurance policy, RV insurance will not cover general wear and tear, floods, earthquakes, mold, fungi, and rot. For a complete list of exclusions, take a look at your policy or talk to your insurance agent.
How much does RV insurance cost?
The average cost for an RV insurance policy can vary depending on your situation, with some policies ranging from $500 per year to $1,500 per year. It's important to keep in mind that your premium is heavily dependent on where you live, type of vehicle, how you use your recreational vehicle, insurance history, and coverage selection. So for example, a Class C vehicle will be much cheaper to insure than a Class A vehicle. At TGS Insurance, our average RV policy premium is about $682 per year.
How to buy RV insurance
To purchase an RV insurance policy, you'll want to take some time to get quotes from various providers and understand what coverage options each offers. To find the best policy, we recommend a minimum of five quotes to gain insight into the market.
Top companies include (but aren't limited to):
National General
Progressive
Foremost
Nationwide
Safeco
Branch
Shopping for insurance can be tedious and time-consuming for newbie RV owners and veterans alike. The best way to shop for RV insurance is to utilize an independent insurance agency for help. At TGS Insurance, we shop your policy across our bank of 35+ A-rated (or better) providers. We find you a perfectly customized and crafted policy that meets your needs at the best rate available. 
Give us a call at 1-800-846-1882 or visit us online to get your hassle-free quote! We're trusted by over 15,000 people to provide them with the best insurance coverage available and have near-perfect ratings on Google and TrustPilot!
Start Your Free Auto Insurance Quote Now
Recent Auto Insurance Articles: