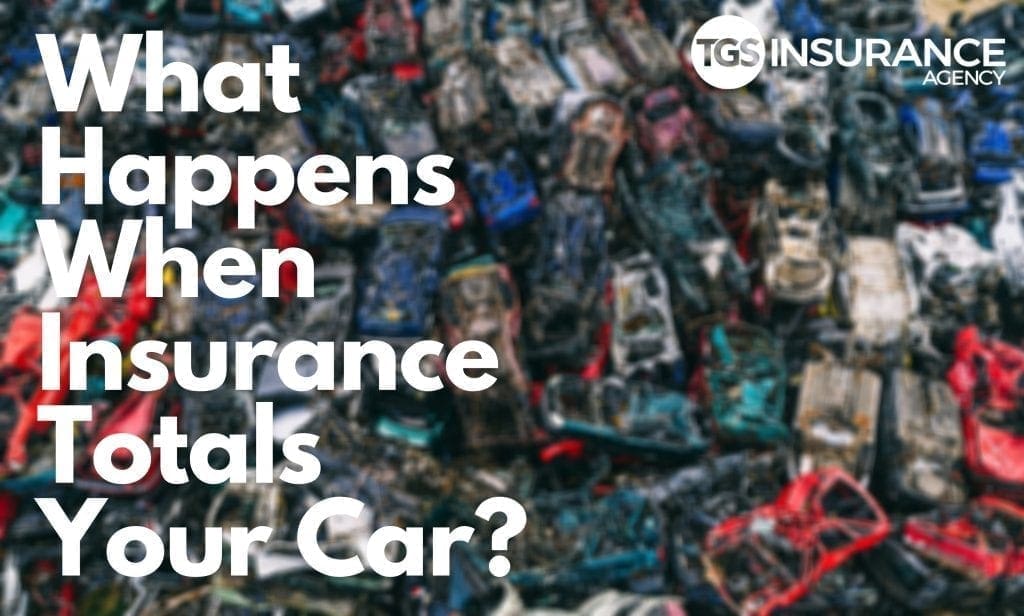 Wondering what happens when insurance totals your car? If your insurance provider determines your car is totaled, you are offered the actual cash value of your insured vehicle. This means your insurance provider will pay you the replacement cost minus your car's depreciation unless you enroll in new car replacement insurance.
What happens next is dependent on which course of action you choose to pursue. You can keep your car in most cases and elect to have it repaired or kept on the side in which your auto insurance payout will be the same but you will be in charge of paying for your repairs on your own. Insurance companies in most states must work to maintain a client's financial status so that no overwhelming hardship should occur. However, they are also protected in the fact that your policy will state that the insurance provider is not required to pay more than your vehicle is worth.
Should you decide to sell your totaled vehicle to your insurance company, it is then taken by your provider and sent to an auction where the highest bidder will purchase the vehicle. Oftentimes it will go to salvage yards who will then sell the usable parts back to consumers.
If you have new car replacement insurance, your provider will reimburse the amount needed for a new model of the same vehicle you had before.
What Determines a Vehicle to be Totaled in Texas?
Each state can vary on the threshold to determine a vehicle totaled, however, in the state of Texas, when the cost to repair your vehicle is higher than its actual cash value, insurance companies will deem your vehicle to be totaled.
How Your Insurance Provider Determines Your Payment
Insurance companies use algorithms and adjusters to determine the value of your damaged vehicle. The adjuster will assess the damage done to your vehicle and its actual cash value. You can always use an independent appraiser should you decide that you are unhappy with what your insurance company determines.
What Happens if Your Car is Totaled but You Still Owe Money?
Remember, your insurance company will pay you actual cash value unless you have new car replacement coverage. So, if you owe $20,000 but your vehicle's actual cash value is $15,000, you'll be stuck with paying the difference of $5,000, assuming there are no deductibles.
What Happens if Your Car is Totaled but You Don't Have Insurance?
If you are in an accident and total your vehicle without insurance, your financial situation gets a lot less favorable in an instant. Beyond any legal fees, medical bills, and fines that you may have to pay as a result of the damage incurred by the other party, you're stuck with having to find a way to pay for your next vehicle without assistance. Did you finance the last vehicle? Because this will also mean that on top of the previously listed hurdles you may face, you'll be stuck with paying the remainder of what you owe to your financial institution.
The out-of-pocket costs you could face even when you are not at fault can reach astounding numbers. With drivers averaging at least one accident every 18 years, having auto insurance isn't just the legal thing to do, it's the smart way to protect yourself. TGS Insurance helps clients find the right auto insurance policy from our variety of highly-rated, trusted insurance companies. Contact us and learn how we can keep you protected all without breaking your budget today.
Start Your Free Auto Insurance Quote Now
Recent Auto Insurance Articles: