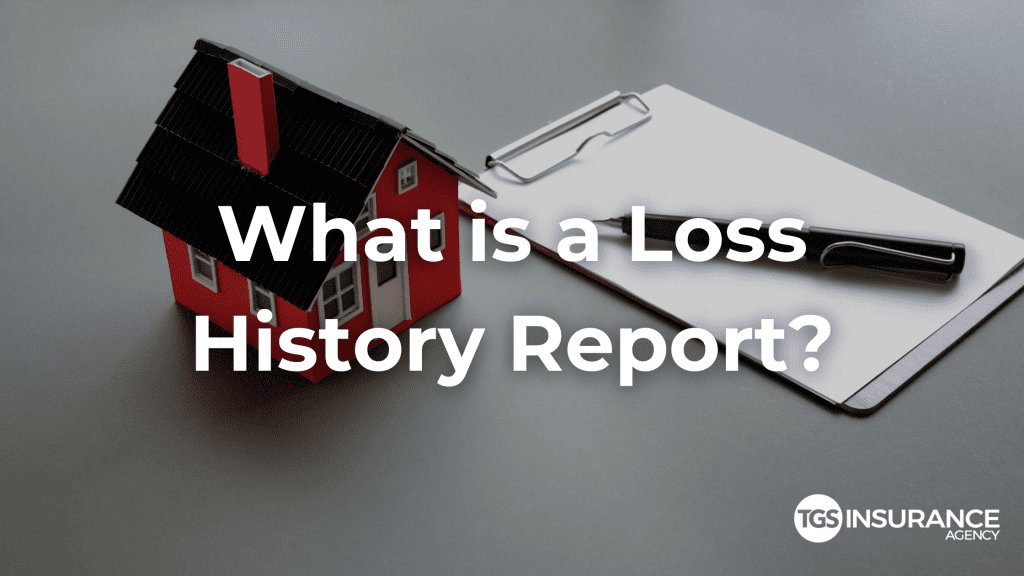 A loss history report is a record of losses associated with an insurance policy. These reports provide a detailed description up to five years in the past of the type of loss, date, claim amount, and its current status- the basic equivalent to a credit score. It's an essential component of your insurance policy and is critical to the underwriting process. Let's review why loss history reports are important and why homeowners should know about them.
Why are loss history reports important?
Loss history reports provide a complete history of all claims made going back five years. Underwriters use them during the policy purchasing process to assess the risk to insure your home. Depending on how many claims whatever you're trying to insure has had (ex., A house), that will help determine how much you'll pay for home insurance. (Remember, insurance is all about risk!)
Where can I get a loss history report?
Anytime someone submits a claim for their home or car, the insurance company reports it to a database called the Comprehensive Loss Underwriting Exchange (C.L.U.E.). A C.L.U.E. report is what carriers use during the underwriting/pricing process.
TGSI Tip: If you're planning on buying a previously owned home or car, ask the homeowner/driver for the C.L.U.E. report. This will provide you with an encompassing view of the history of what you're about to purchase and enable you to make a smarter buying decision. By law, you're allowed to pull one free report per year from either LexisNexis or Verisk.
How long do claims remain on a loss history report?
Claims will usually hang around on a loss history report between five and seven years and then fall off.
What's included in a loss history report?
A loss history report will provide you with a detailed account of a specific claim. If no claims are found, your report will state "no losses reported." However, if a claim was filed, it will include this information:
Name
Policy number
Policy term
Loss report valuation date
Date of claim
Date claim was reported
Incident description (reason for claim)
Type of claim (insurance policy)
Amount paid to date by insurer in legal/defense costs
Amount paid to date by insurer in settlement costs, property damage, medical expenses
Amount insurer has set aside for future expenses (reserve funds)
Current status of the claim
How do I get a loss history report?
You can either obtain a loss history report from the homeowner or driver/dealership you're purchasing from or ask your insurance agent for help!
Buy smart with TGS Insurance
Get the right policy at the right price for just about any risk situation with TGS Insurance. We work with over 35+ A-rated (or better) providers to find the best policy the market offers, so you always get a winning deal! Get your hassle-free quote today and see why over 15,000 people trust TGS Insurance with all of their insurance needs.