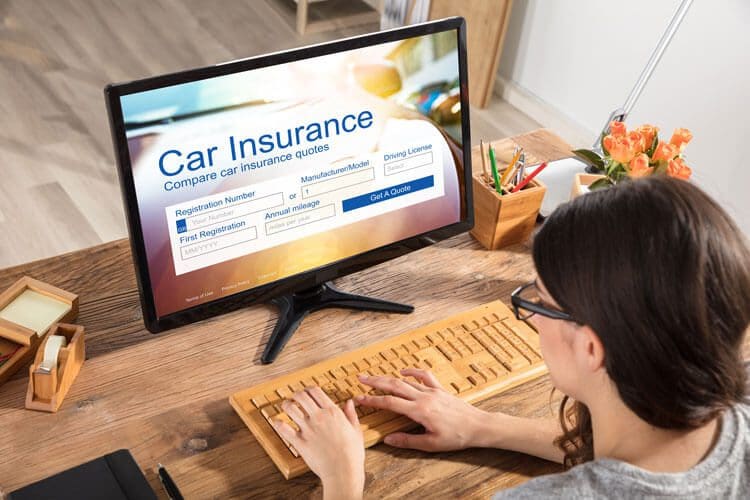 Technology has upgraded our lives in many ways, and shopping for home insurance is no exception. Gone are the days of visiting various insurance offices in strip malls to find the best deal. Most of us can shop for insurance quotes online now with just a few clicks. Even with technology at our fingertips, shopping for insurance online can still be a tedious process, and sometimes the deal can seem too good to be true, leading you to question the accuracy of your quote. Let's dive into how you can shop for insurance online and, more importantly, are online insurance quotes accurate?
What is an insurance quote?
According to Insuranceopedia, an insurance quote is an estimate provided by the insurance carrier regarding the price of a policy. When searching for a quote online, you will be asked various questions that help your potential insurance provider determine how to create your estimated rate.
At TGS Insurance, receiving a home insurance quote is simple and easy. All you need to do is enter your address; we will care for the rest. We work with 35+ providers and search for the best options for you. We save you the hassle of communicating with multiple insurance providers and giving you an unbiased rate.
What factors determine your insurance quote?
Depending on what type of insurance you're seeking, several factors go into creating your quote. The key factor is how much of a risk you are to insure. Carriers have to determine their chances that they'll have to cover your claims under your policy. Whether you are shopping for home, auto, or flood insurance will determine the insurance quote rate.
How can I shop for insurance online?
There are two main ways you can shop for insurance online. The first is visiting a single carrier, inputting your information, and comparing multiple policies from that provider. Some carriers will pull in quotes from other, more expensive carriers to market how great their rates are. The second is using a website like TGS Insurance. Unlike single-carrier websites, our independent insurance agents will shop your policy with top-rated carriers and provide you with the best options.
How accurate is my insurance quote?
When you're shopping around for insurance online, there are typically two ways you can acquire an insurance quote, either through short quote forms or long quote forms. A short quote form will ask for some basic information and craft your quote on that alone, and sometimes will not be super accurate. A long quote form will be much more extensive with long, in-depth questions and can often be very tedious to do, however, it is more accurate.
At TGS Insurance, we do a mix of both with the backing of the power of data. Initially, all we need is some basic information to help get us started, and then we refine your quote for the most accurate quote possible. For home insurance, all it takes is your address for an instant quote! Once you get your instant quote, our agents will contact your preferred method via email, phone, or text to refine it more. The final rate could go up or down depending on a few additional factors like plumbing, roof age, home upgrades, etc.
For auto insurance, we can't provide an instant quote however, with our online tool, we just need a few questions answered, and our team will work quickly to shop your policy with A-rated (or better) carriers to get you the best coverage and rate available. Other insurance policies like flood, boat or renters will be shopped around through 35+ A-rated (or better) carriers, so you get a winning deal every time.
The Takeaway
Online quoting allows you to receive as many quotes as you want from the comfort of your home. It also helps you avoid talking with an automated message over the phone and the frustration that comes with that.
When you have a good understanding of the type of coverage you need, check out TGS Insurance. We tailor everything to your needs. From how you decide to be communicated with to finding you the best possible coverage for a low rate, we have you covered. TGS is a one-stop shop that helps you avoid the inconvenience of shopping around for the best protection. We shop your rates yearly to guarantee you are still getting the best price.
Online Insurance Quotes FAQs
Should I get my auto insurance quote online?
Most well-known auto insurance companies offer online quoting mechanisms on their website, but you're limited to just one carrier. Getting auto insurance quotes online using agencies like TGS Insurance is a really fast, beneficial, and simple way to shop all of the top-rated carriers in a single click.
Is it safe to get auto insurance quotes online?
It's completely safe to get auto insurance quotes online if you use a reputable source. Going directly to a carrier's website is a very secure option, as well as using reputable agencies like TGS Insurance. Just make sure you do your research on the brand's reputation before you purchase it.
How do I get the best auto insurance quotes?
You can get the best auto insurance quotes in two ways. One way is going directly to a carrier's website and obtaining a policy. However, you're limited to just one carrier and may be missing better coverage and rates elsewhere. The second is to use TGS Insurance to shop for your auto insurance. Our agents will shop your policy through dozens of carriers to get the best coverage at a great rate.
Instant Home Insurance Quote
Recent Home Insurance Articles: