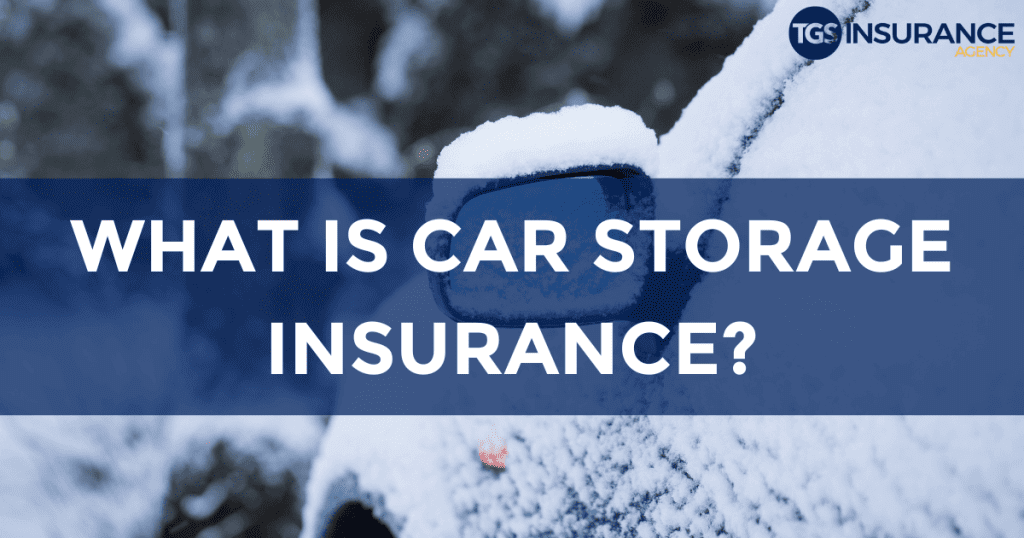 Winter is coming. In fact, depending on where you live, winter may already be here! Snow storms have been reported in various regions across the country, and the high mountains are already snowcapped. Winter means more than just an active fireplace and hot chocolate. For many, it also means that it's time to put the summer vehicle in storage for the season, making car storage insurance a crucial topic to understand.
What Is Car Storage Insurance?
Car storage insurance is comprehensive-only coverage for when your vehicle is parked in storage. If you do not plan on driving your vehicle for a period of time, the idea of auto insurance for your parked vehicle can be a great way to cut costs. This makes your policy very affordable without causing you to incur penalties for having a gap in your coverage.
With comprehensive coverage, your vehicle is still covered against damages such as vandalism, theft, damage caused by animals, and damage caused by weather.
Related Content: What Is Comprehensive Coverage?
The big caveat to consider regarding a storage coverage policy is that it is illegal to drive your car with only this type of coverage since it does not meet the state's minimum liability requirements. Therefore this is only a reasonable solution if you plan to leave your vehicle in storage for the entire winter season (or any extended period of time).
Why You Shouldn't Cancel Coverage for a Stored Vehicle
While it is tempting to completely cancel your auto insurance to avoid a premium while your vehicle is not being used, it can be a costly decision in the long run. The most common drawbacks to completely canceling your auto insurance include:
You will have a gap in your coverage, increasing your future rates.
You do not have protection against non-driving-related accidents such as theft, vandalism, or weather-related accidents.
The lender requires most financed vehicles to be insured, so canceling your policy would violate your loan agreement.
How Much Does Car Storage Insurance Cost?
For TGS Insurance customers in Texas, the average cost of comprehensive coverage was $183.57 per year. The cost of any insurance can vary significantly. Some common factors that influence your insurance rates include:
Coverage limits
Age
Credit score
Driving record
Make, model, and mileage of your vehicle
Previous insurance claims
Get the Right Coverage With TGS Insurance!
Adjusting your auto insurance can be frustrating, time-consuming, complicated, and an inconvenience in general. At TGS Insurance Agency, we eliminate the headaches and simplify the process by instantly searching our top-rated insurance carriers for the right coverage options for your needs. To get started with your instant auto quote, all we need is your name and address!
Start Your Free Auto Insurance Quote Now
Recent Auto Insurance Articles: