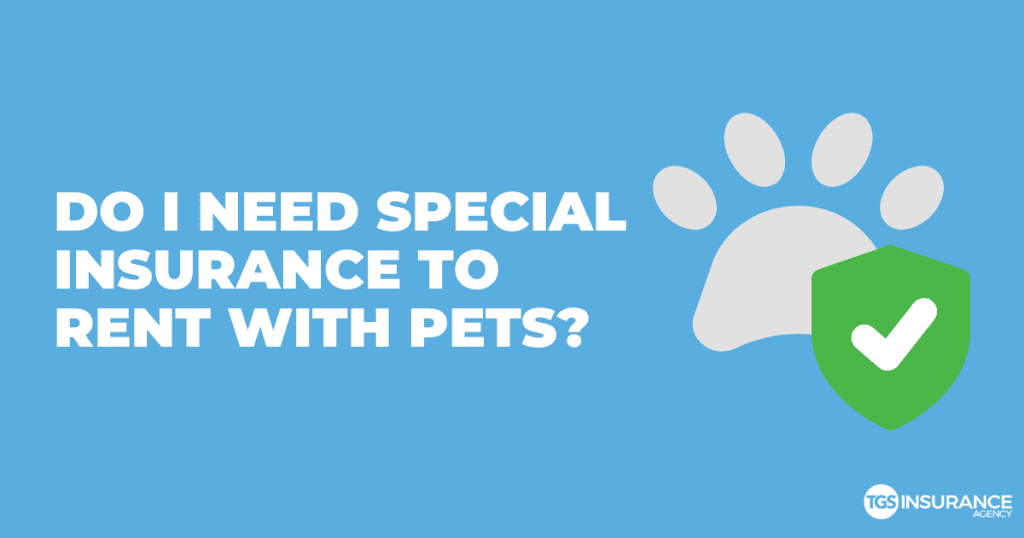 A pet is more than just a furry companion. It's an extension of your family and along with that comes many responsibilities, including financial when renting a home. Renting with pets can be tricky, and many wonder if they need a particular insurance policy or if the pet fees imposed by their landlord are appropriate.
You don't need special insurance to rent with pets, but you will need renters insurance with pet coverage. Let's review what you need to know about insuring your pet when renting your home.
Renters Insurance With Pet Coverage
It's important to understand that landlords and property management companies are entirely within their rights to refuse to rent to pet owners. That's why it is so important to be upfront when shopping for a new place. You don't want to sign the lease before you realize your pet is not welcome in your new home.
Many landlords will require a pet deposit or additional pet rent. The price usually justifies this extra cost to repair the normal wear and tear that comes with animals like dogs and cats. That said, some landlords will try to take advantage by charging exorbitant pet rent. Be sure to do your due diligence and research the average pet rent for your area.
If you are worried about your rental applications getting rejected, consider creating a pet resume. While this may sound silly and can demonstrate to the property manager that your pet is clean, well-trained, and will not damage the property. The best pet resumes include letters of reference from your previous landlords and updated vaccine information.
Do I Need Special Insurance To Rent With Pets?
In short, no. However, you should consider investing in a policy that includes pet coverage, which usually means a renters insurance policy.
Most rentals require a renters insurance policy, but even if yours does not, it's still a good idea to get one. If you have a pet, you should ensure your policy includes some form of pet liability. That way, if your pet does cause damage to the property, you won't find yourself in a financial quagmire.
What Is Pet Liability Insurance?
Pet liability insurance is a form of financial protection for you if your pet is responsible for any property damage or injuries to someone else. In most cases, your homeowners or renters insurance policy will contain some pet liability protection, averaging between $100,000 to $300,000 of liability coverage. If your policy excludes a dog breed or coverage isn't available, you can purchase a floater policy that fills in any gaps that your home or renters insurance policy may leave.
It is important to point out that pet liability in a renters insurance policy is not the same as a pet insurance policy. Pet insurance policies help cover medical costs related to your pet, and they do not provide any liability coverage. Be sure to read the fine print in your insurance policies, so you understand the realities of your coverage.
When renting, you'll want to ensure you and your furry friend have coverage to avoid a financial pitfall. Talk to one of our experts at TGS Insurance for assistance! Our team is built of industry specialists that can perfectly craft a policy with coverage and budget in mind. Renters insurance with pet coverage doesn't have to be hard. We make it easy! Get your hassle-free quote and see why over 18,000 people trust TGS Insurance for all their insurance needs.
Instant Home Insurance Quote
Recent Home Insurance Articles: