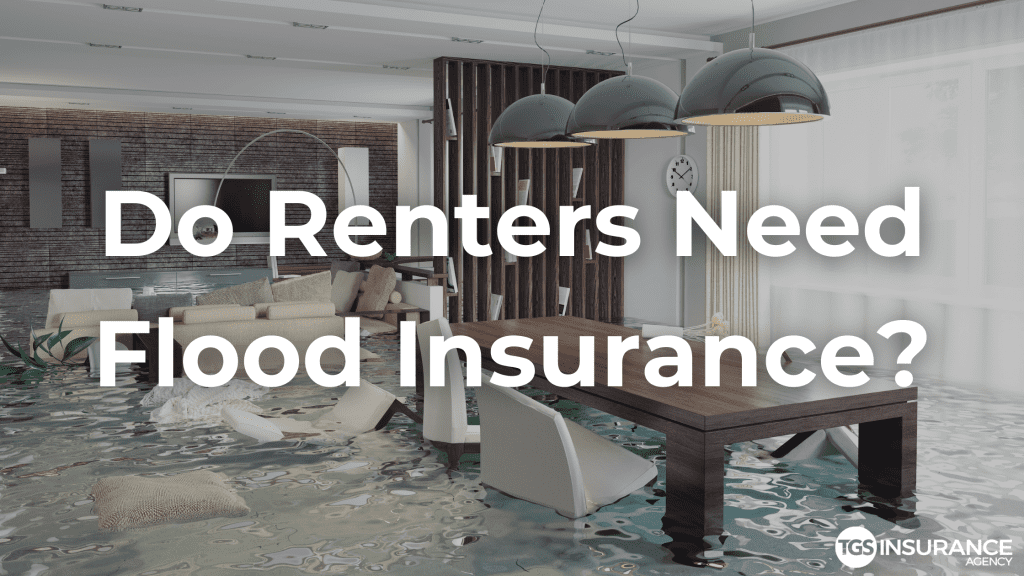 The standard renters insurance policy protects some types of water damage to your personal property, but it doesn't protect against flood damage due to weather systems. For example, water damage that is accidental or sudden may be covered under renter insurance, but water damage that was caused by flooding from a hurricane would not be covered. Renters would need to purchase a separate flood insurance policy to ensure their personal belongings are protected.
What Does Flood Insurance Protect for Renters?
There are two types of flood insurance policies available, those that protect the structure and those that protect your personal possessions. For renters, you will only need to purchase a flood insurance policy that protects the contents inside your rental. Your landlord should have a flood insurance policy in place to protect the structure of the property, but it won't cover any losses to your possessions.
How Can I Get Flood Insurance?
You can purchase flood insurance through FEMA's National Flood Insurance Program by calling your insurance provider, who can write a flood insurance policy directly with the NFIP. As of now, there are currently 80 insurance companies that partner with NFIP, so there is a high possibility that the company you purchase renters insurance with will likely carry flood insurance policies as well. Additionally, to qualify for an NFIP backed flood insurance policy your community must be a member of the NFIP, though almost all towns near bodies of water are members.
How Much Does Flood Insurance Costs?
According to FloodSmart, the costs for renter's flood insurance is based on various factors:
Flood risk
The type of coverage you are purchasing (for renters you will just need personal property coverage)
Deductible amount
Location of where you are renting
Design and age of your structure
The structures elevation level
NFIP provides $100,000 worth of coverage for your personal items, as you do not need to worry about the structure coverage because that is your landlord's responsibility. This means you can expect to pay less for flood insurance when compared to homeowners. For content-only flood insurance policies, prices can range from $150 to $900 per year.
Is Flood Insurance Required?
Flood insurance isn't required for renters. But, if you live in a flood zone or in an area that experiences various windstorms frequently such as hurricanes, tropical storms, or even heavy rainfall that can lead to flooding, then you might want to consider purchasing a flood insurance policy. To see if you are in a flood zone, check out FEMA's flood zone map by inputting your address.
What Isn't Covered By Renters Flood Insurance?
Renters flood insurance doesn't offer liability coverage or additional living expenses. But, not to worry because the standard renters insurance policy offers protection for these coverages. In addition, renters flood insurance doesn't offer coverage for sewer or water backup coverage. For example, if your sump pump overflows you would not be covered by your flood insurance policy. You would have to purchase a water backup endorsement.
How TGS Insurance Can Help Renters Save on Flood Insurance
At TGS Insurance, we specialize in saving our customers money for insurance year after year. Using over 55+ top-rated providers, we can find renters a flood policy that is tailored to their needs. From start to finish our agents will provide you with exceptional customer service. So, you can have a hassle-free buying experience. Shopping for flood insurance can be so simple with TGS Insurance!
Instant Home Insurance Quote
Recent Home Insurance Articles: