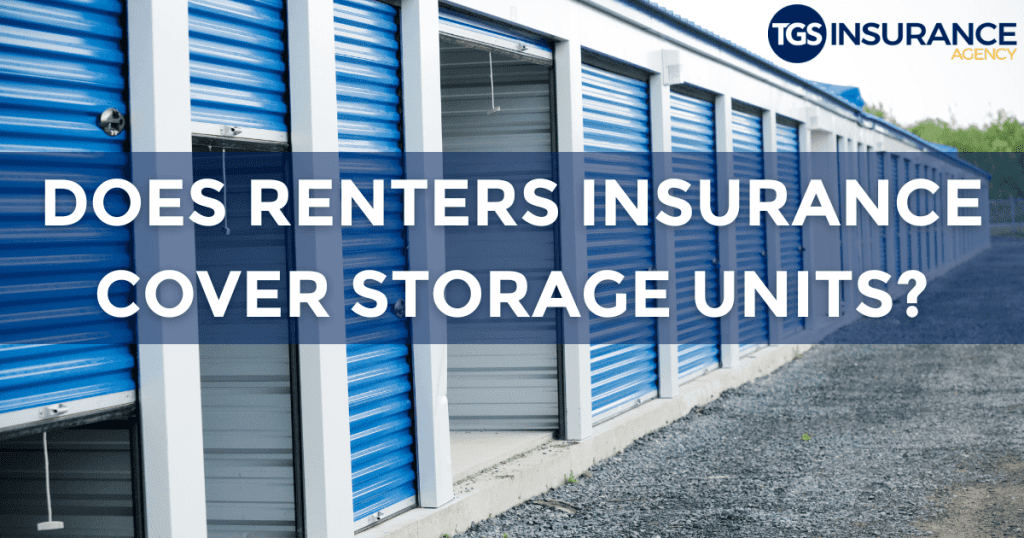 Renting is a challenge. Some of the things you own won't fit into your new rental property, but you don't want to get rid of them. So, what do you do? You can rent a storage unit! But what if something happens to your belongings there? Does renters insurance cover storage units? The answer is usually yes!
How Does My Renters Insurance Cover Storage Units?
According to the Texas Department of Insurance, renters Insurance covers personal property like your furniture, electronics, and clothing if it is damaged. More valuable items like jewelry, coins, and firearms may have limits within your policy. Even if you bring your belongings somewhere outside of your residence, such as to a friend's house, they are covered! This extends to storage units. If the belongings that are in the storage unit are covered under your rental personal property coverage, they will be covered while in the unit.
Keep in mind that property is protected against damage or destruction from a covered peril. Knowing the coverage limits and covered perils for your specific policy is important to avoid paying out-of-pocket for claims you thought were covered but actually weren't.
Documenting Your Items In Storage
Knowing exactly what you have in your storage unit is crucial if you were ever to need to file a claim. An itemized list and the dollar amount each cost can assist you with the replacement cost if you need to make a claim. It is easy to say you don't have a high-ticket amount of personal property, but you have more stuff than you think. Taking an inventory of your belongings and estimating how much they each cost can put you in a practical, well-covered mindset. 
TGSI Tip: To keep track, you can photograph more expensive items and log everything else with the TGS Insurance Personal Property Calculator.
Do Storage Companies Offer Insurance?
Some storage facilities offer personal property coverage from themselves or an independent company. In some cases, you may be required to carry renters insurance or a self-storage rental policy in order to use a certain storage facility.
Regardless of the requirements of the individual facility, if the value of what you are storing exceeds your renters insurance policy's personal property coverage, you may want to get a separate policy for additional coverage.
How Much Coverage Is There For My Storage Unit?
Often, carriers impose a limit on the property covered outside your home. Items you keep in your storage unit may only be covered up to a certain limit, based on your policy- commonly, this is 10% of your total personal property coverage. So, suppose your renters insurance has $25,000 coverage for personal property with a 10% limit on items outside your primary residence. In that case, you may have $2,500 in coverage for the items you keep in the storage unit, minus your deductible. If you need more coverage for items in your storage unit, you can either increase the overall limits for personal property on your policy or look into buying insurance provided by your storage company.
Get the Right Renters Insurance With TGS!
The independent insurance agents at TGS Insurance Agency are here to find you the best coverage available that fits your needs at the absolute best price. We will work with you to determine your needs and then do the heavy lifting by searching our many A-rated (or better!) carriers to find you the best deal. You can even bundle your renters insurance with other policies for added savings and discounts.
Instant Home Insurance Quote
Recent Home Insurance Articles: