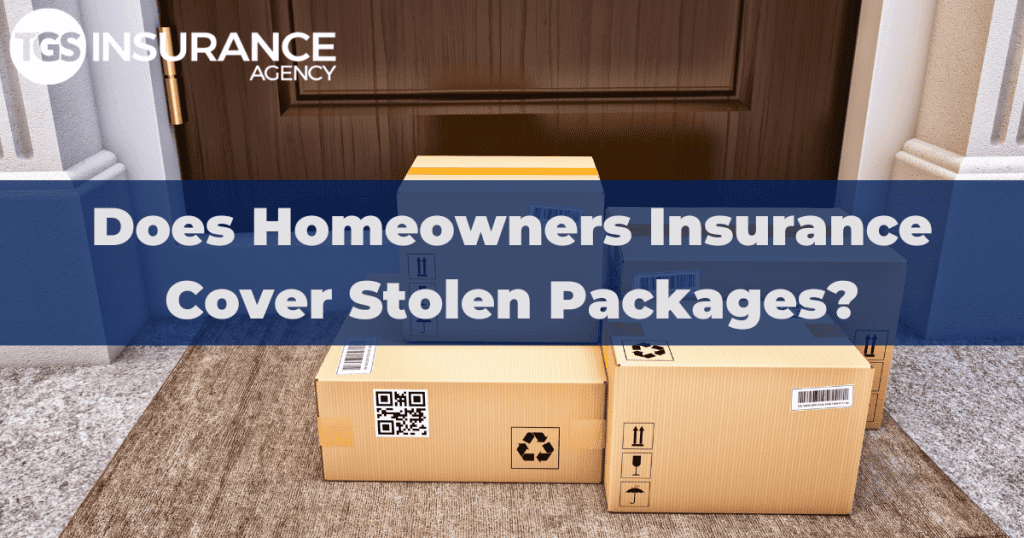 Most people living in the United States today order items from Amazon from time to time. With all those packages ending up on doorsteps across the country, this is also the most popular time of year for package thieves. That's why today, we are going to go over a few tips to keep your packages safe during the holiday season and address the age-old question. Does homeowners insurance cover stolen packages?
How Often are Packages Stolen?
According to Safewise, 61% of Americans were victims of package theft in 2021. And over 50% of those have multiple packages stolen. With the ease of online shopping, there has been a natural increase in the number of packages on doorsteps. This could cause an insane increase in stolen goodies. No matter the "why," you want to avoid it!
Do I Have Coverage For Stolen Packages?
Unfortunately, most basic apartment and homeowners insurance policies do not include any sort of coverage for package theft. Since the value of packages changes so often, it's rather difficult to add them to a basic insurance policy. There are package insurance options that some companies offer.
This is not to say that you can't add any kind of package protection to your personal homeowners insurance policy. However, the cost may outweigh the value you get out of it. The average deductible is between $500-$1000, which means that oftentimes filing a claim for a package is not even worth the cost. Always be sure to do your research before filing a claim.
How can I Stop Packages From Being Stolen?
If you don't want to worry about filing claims, we put together some tips to keep porch pirates away!
Don't Let Packages Just Sit
Monitor when your packages are due to be delivered, so you can make arrangements to be home at either the time of delivery or a short while after. The longer your packages sit unattended, the more at risk they are. If you're not able to do that, talk with a trusted neighbor to grab your package for you.
Ship to Your Local Pack and Ship Store
If you live near UPS, FedEx, or other locally owned stores, you can get your items shipped there for convenient and secure pickup. Amazon offers an Amazon Locker service that allows you to have your packages protected under lock and key. Check out here, where you can find your nearest Amazon Locker location.
Hold for Pickup
If you're planning on taking a trip, you can hold your mail at your local post office. Any letters and packages will be held securely, and you can pick them up or schedule a delivery.
Ship Directly to the Retailer
Some retailers will allow you to do in-store pickup depending on where you're shopping. It may pose a small inconvenience, but you'll know your package is safe and can still avoid large holiday crowds and long lines.
Consider Security Cameras
Not only will security cameras help you track activity around your home, but they will also boost the value of your home! Home security systems are considered a valuable addition to your home, and some insurance carriers offer up to a 20% discount on your monthly premiums.
Invest in Technology
If you're frequently getting packages outside of the holiday season, investing in a smart doorbell may be worth your time. You secure the device to your porch, connect it to the app, and that's it! You could also get a lockbox, share the code with your delivery service, and you're good to go!
Upgrade Your Homeowners Policy With TGS!
So, now you know about your homeowners insurance cover stolen packages! The holidays are an exciting time of year and possibly the busiest shopping season for American consumers. Waiting for a package is annoying enough; take the proper methods to protect yourself, so theft is not something you need to worry about. If you want to learn more about your current insurance policy or inquire about a new one, we encourage you to reach out to the staff at TGS Insurance. They are experts in their field and are always willing to work with you to find the right policy for your needs.
Instant Home Insurance Quote
Recent Home Insurance Articles: