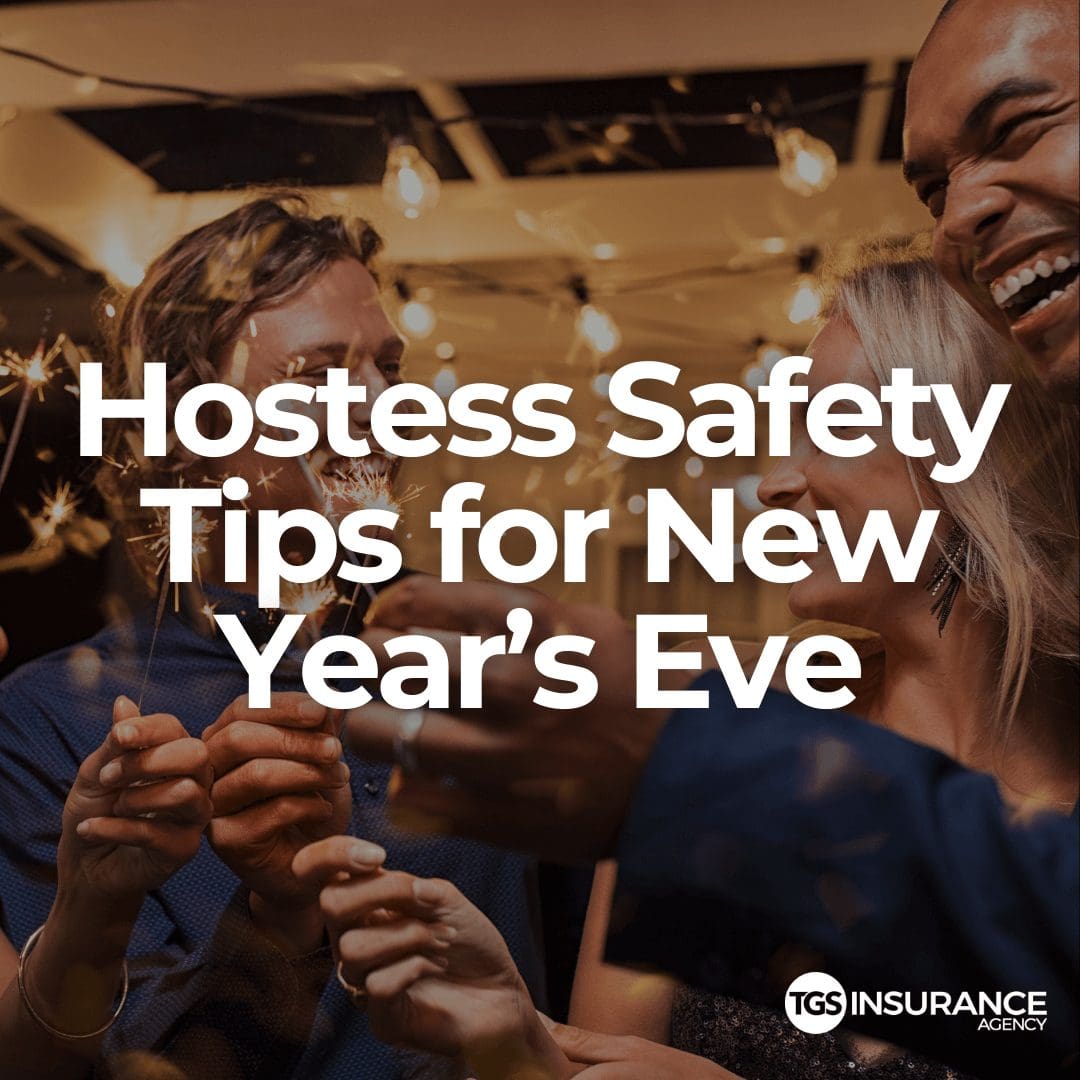 Hosting a New Year's Eve party can be stressful. There are a lot of different moving pieces to consider and at the end of the day, while having a good time is high on everybody's list, ensuring that everyone is safe is the main priority. Nobody wants to begin their year dealing with a wreck, a fire, expensive medical or legal bills, or worse, someone's death. From drunk drivers to firework mishaps, there are a lot of things that can go wrong during your NYE celebration. Take a look at these helpful hints that will keep your party safe this year.
Serve Responsibly and Encourage Designated Drivers
If you are hosting a New Year's Eve celebration, chances are you and your guests are going to be enjoying alcohol. NYE is one of the most dangerous nights of the year to be on the road and this is because of drunk driving. When used responsibly, alcohol can be a great addition to any celebration, however, too often we see motorists mixing their drinks with their responsibilities as a driver. As a host, you have a responsibility to ensure that your guests have a fun yet safe time and a major component of this involves moderation in the amount of alcohol served.
It also includes having a plan. Your guests will need a designated driver, plenty of water, and lots of food to ensure everyone makes it home safely. The last thing anyone needs is to suffer a tragedy or legal issue due to an alcohol-related incident. There are plenty of services including taxis and Ubers that can safely provide a way for your loved ones to come and go in a responsible manner. Never over serve and have a plan this holiday season!
Keep Your Car at Home
The fact remains that if you have been drinking, driving is never the right option. This goes back to making a plan to have a ride well in advance. But keeping your car in public overnight can bring its own set of troubles as you may be celebrating, thieves are not. Both New Year's Eve and New Year's Day are among the top days for car thefts. A stolen car or a broken window is always better than driving impaired, but you can avoid dealing with all of these issues by planning your ride and keeping your vehicle in a secure area at home.
Leave the Fireworks to the Professionals
Fireworks are a beautiful tradition with wild displays lighting up the NYE sky as we celebrate a fresh start. They are also minor explosions. These explosions can cause loss of hearing, loss of appendages, fire hazards, etc. The ultimate safety tip is to leave the fireworks to the professionals; however, if you must, be sure to use fireworks in their directed manner away from flammable materials such as homes or other structures. Always have a fire extinguisher ready and keep them away from children and intoxicated guests. Oh, and the idea of shooting off firearms? Never. Drinks and firearms don't mix, nor does discharging a firearm into the night because what comes up will go down and you could easily harm an innocent bystander.
This Year, Limit Your Number of Guests
The ongoing COVID-19 pandemic is unavoidable. It has affected every aspect of our lives and that will include the way we ring in 2021. Always follow your local laws and guidelines from medical professionals such as the CDC including avoiding crowds even while at home. If you do find yourself with a larger number of people at your gathering continue practicing social distancing particularly with those with a higher risk, wash your hands often, and continue to wear your mask when appropriate.
However, limiting the number of guests you have any year is always a good idea. When your guest list grows, the possibility for more incidents and the possibility of people further from your "inner circle" will be attending. This means they are less likely to be as respectful towards your home and can be an opportunity for ner do wells to enter your home and steal from a physical and cyber standpoint. Protect yourself by limiting your guests, picking up valuables, and offering guest WiFi for those looking to connect to the Internet.
Include Activities That Don't Involve Drinking
Having enough food and encouraging water alongside alcoholic beverages are a great start but it is also important to encourage activities that aren't focused on drinking. There are plenty of NYE specials and programs that can be enjoyed, board games and cards can be a great social activity, as can group based arts & crafts. Help set the pace with fun activities that can keep your night balanced and safe.
Protect Your Home and Yourself With TGS Insurance
Your New Year's Eve should be one to remember as we end a year that we'd love to forget. Go out in style but stay protected with these tips for you and your guests and with the right policies from TGS Insurance. With more than 35 top-rated insurance carriers offering home insurance, auto insurance, and other policies including umbrella policies, homeowners and motorists alike are afforded the best coverage available for the lowest price. We save our clients money by comparing these brands at the same time to ensure you receive the lowest price possible without cutting coverage. You can even bundle your policies for the opportunity to save even more!