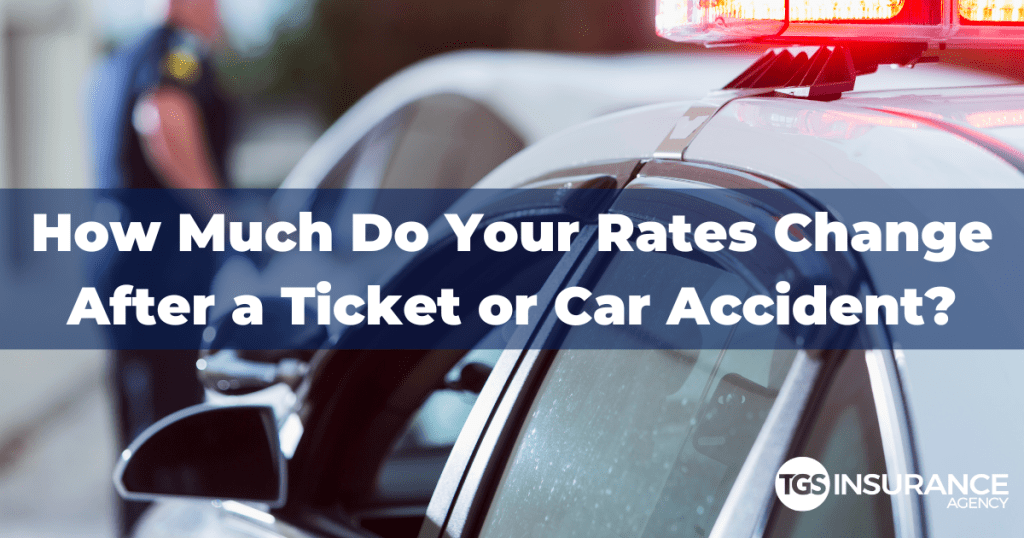 Your car insurance rates can rise drastically should you cause an accident depending on where you live, and in the state of Texas, this could mean hundreds, even thousands of dollars more a year. According to NerdWallet, Texans can experience a 51% increase in their monthly car insurance rate after an accident.
Your carrier will also want you to follow traffic regulations and practice safe driving techniques. Most car insurance companies will penalize drivers who receive tickets that come from unsafe driving habits. Going over the speed limit on your commute may help you avoid traffic. However, the danger of it is not worth the risk, nor is the risk of receiving a costly ticket that can increase your car insurance rates.
Lowering your car insurance rates is what every motorist aims to do, and by avoiding risky behaviors while driving, such as speeding, distracted driving, such as texting while driving, and driving aggressively instead of defensively, you can prevent accidents and tickets. Learn more about how driving irresponsibly can leave you with expensive costs upfront and raise your monthly car insurance rates moving forward. Let's look at how much your rates change after a ticket or car accident.
Car Insurance Rates Rising After a Ticket
Your monthly car insurance rate can go down thanks to various techniques and discounts, but your rates can also increase in the event of an accident or a ticket. Most drivers can expect a raise of about a 10% increase on their insurance after a ticket, with some drivers seeing a bigger increase depending on their driving record. When a claim is made as a result of your fault in an accident, insurance companies pay to make things right, and with rising repair costs, insurance companies are paying more every year to repair or replace damaged vehicles.
As long as you're paying your parking tickets, you should see no ill effect, but moving violations are another story. Moving violations can cost you hundreds of dollars in fines, lost wages due to court, and raise your monthly car insurance rate. The worst part? This is nothing compared to racking up a high enough number of tickets that your car insurance carrier simply drops you as a customer. Driving responsibly is the best option for a variety of reasons, and if you are experiencing ridiculously high rates or end up dropped as a client due to your history with tickets, you will need to find the right car insurance company to help save you money and provide the coverage you need.
Car Accidents Can Raise Your Car Insurance Rates
Getting a moving violation isn't the only way to increase car insurance rates. Accidents are costly for insurance companies, and drivers at fault may see their car insurance rates rise. According to CBS News, these rates can increase by over 41% for a single claim within a year over $2,000 and a whopping 93% for drivers making two claims within a year. Drivers with excessive accidents may also lose their coverage should their insurance carrier decide to drop them as a client. If you have been in a high number of accidents, you may need to switch insurance providers to receive a lower rate than your current brand is offering.
Rising Car Insurance Rates? Make the Switch Today!
No one should overpay for car insurance, and here at TGS Insurance, we help drivers find the lowest rate for their needs without cutting coverage. If you have more traffic violations or accidents that have resulted in claims and your car insurance rates are rising, TGS Insurance can help you lower your monthly bill by switching insurance providers.
One of the advantages of working with TGS Insurance is that we work with various top-rated car insurance companies to find the right coverage for your needs. This means that as our client, we shop and compare rates for you making switching a seamless and easy process. You can even bundle your car insurance with a home insurance policy for even more savings. Contact us and see how much you can save on your monthly car insurance rate today!
Start Your Free Auto Insurance Quote Now
Recent Auto Insurance Articles: