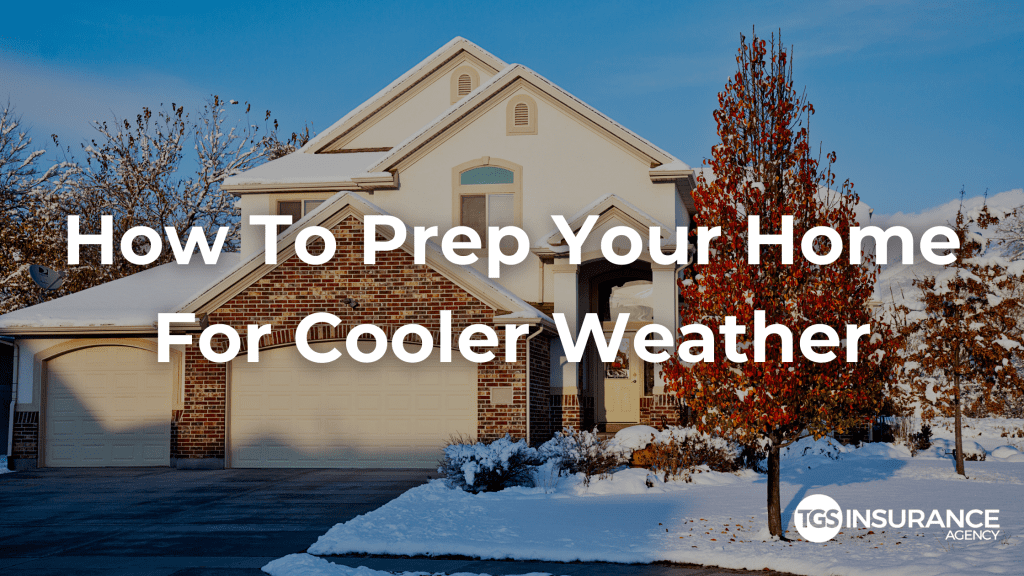 As the Texas weather begins to bid farewell to hot and humid temperatures and (finally) start to drop a bit to a nice chill, it's important for homeowners to take the proper steps in preparing their homes for cooler weather. If the great freeze in February 2021 taught us anything, we should not wait until the last minute to get our homes ready and prepare early. Learn more about the eight things every homeowner should do for cooler weather. 
#1: Clean gutters and downspouts
Debris can build up in your gutters and downspouts and should be cleaned out several times a year. Not doing so can deteriorate roofing, support ice dams after a storm, and attract unwanted pests such as mosquitoes, ants, termites, and squirrels.
#2: Winterize your outdoor spigots
Taking the time to winterize any outdoor plumbing is essential in preventing leaks and bursts. Disconnect any hoses, drain fixtures, pipes, and install faucet covers.
#3: Replace your HVAC filter
Doing this won't just help you in the colder months but will also help your heating and cooling system run efficiently year-round! It decreases the likelihood of maintenance issues and will keep your home and air quality cleaner.
#4: Weatherproof your windows and doors
It's no secret utility bills are on the rise across the nation, so it's essential to keep the cool air out, so your power bill is a bit more manageable. Keep drafts out by installing weatherstripping, door sweeps, or even storm doors. (Storm doors will help you during hurricane season too!)
#5: Replace smoke detector batteries
This should be done at least twice a year. So while you're getting your home prepped for colder weather, go ahead and change out the batteries in all of your smoke detectors, even if they're not chirping…yet.
#6: Check your fireplace
Creosote buildup, animal nests, and soot debris can be dangerous if not regularly cleaned out of your fireplace. Before you light that first fire of the season, have an annual inspection and cleaning (if needed) by a professional. You should also clean out any accumulated ash from the firebox.
#7: Make sure your roof is in ship-shape
Your roof takes on the brunt of heat during the summer, and rain, ice, and snow during the winter. Winterize your roof and prevent significant damage in your home by:
Inspect your roof for broken, frayed, or missing shingles, clogged valleys, damaged flashing, or general wear and tear.
Remove any leaves, pine needles, dirt, and other debris.
Cut back any overhanging branches.
If you live in an area that snows frequently, install snow guards and purchase a snow roof rake.
Check your attic and ceilings for staining from water leakage. While you're in your attic, make sure that it's properly ventilated to prevent mildew and mold.
#8: Make sure your home insurance is updated
Your home insurance policy will generally cover any damage that's deemed sudden or accidental but will not cover negligence or general wear and tear. This is why basic home maintenance is essential. If in the event you do need to file a claim, your home insurance policy should be up to snuff to cover you. Take the time to review your home insurance policy to ensure you're carrying the right amount of coverage and have all the protection you need. If you've updated your home, purchased any high-ticket items- make sure you get it all covered!
Get The Right Home Insurance with TGS Insurance
We don't believe anyone should ever have to sacrifice the coverage they need at a rate that doesn't break the bank. At TGS Insurance, we shop every policy through our bank of 35+ A-rated (or better) providers to give our clients the best policy available on the market. We don't just stop there either; we shop your policy year after year when it's time for renewal, so you're always paying the lowest for home insurance! We'll even help you through the claims process should you ever need to file one and walk you through every step of the way.
Don't wait to see why over 15,000 Texans trust TGS Insurance with all of their insurance needs! Get your hassle-free home insurance quote today in just 15 seconds or less, using just your address. No gimmicks, no gotchas, just excellent home insurance at an even better rate.