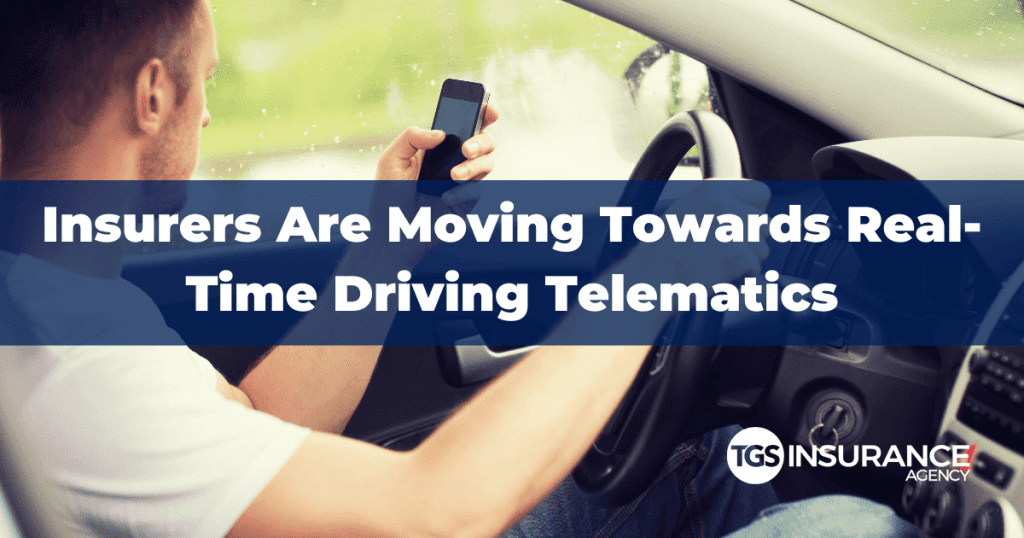 Many insurers have been collecting driving telematics data on their customers for years. This data is then used to assign a driving score to the driver, which informs the rate these drivers pay for their auto insurance premiums. State Farm is looking to innovate on this concept by introducing real-time telematics data.
How Do Insurers Collect the Data?
Most insurers collect driving telematics data through their customers' smartphones, though some ask their customers to put a physical device in their car. With a specific app, most smartphones can measure data like time on the road, distance driven, braking power, acceleration speed, and more. That information gives insurers a more accurate picture of how each of their customers is driving.
How is This Different Than Other Telematics?
Traditionally, that data is provided to customers through periodic scorecards that look at 12-month rolling averages. State Farm is one of the first insurance companies to transition into real-time data. That means that instead of waiting for a periodic report card to tell customers what driving habits they need to work on, customers can check whenever they want.
This is great news for both customers and insurers alike. It gives insurers data more quickly, which allows them to provide more personalized quotes. It also gives drivers instant feedback, so they can correct their bad driving habits more quickly and save money on their premiums.
Related Reading: Is Usage-Based Car Insurance A Good Option?
Lucian McMahon, senior research analyst institute, spoke with the Claims Journal about this new data-driven method of pricing car insurance policies.
He told the Journal that "there were 10 to 11 million telematics-enabled insurance policies in place, out of some 200 million insured automobiles."
McMahon continued saying, " People are optimistic that that number is only getting to get bigger….It may not be that everybody is falling head over heels, but more and more people seem willing to share driving data with their insurer."
Data has always been king in the insurance industry, which means more insurers are likely to hop onto this telematics bandwagon. For now, State Farm is leading the way with its real-time data.
Start Your Free Auto Insurance Quote Now
Recent Auto Insurance Articles: